New street cabinet solution designed to help altnets extend high-speed internet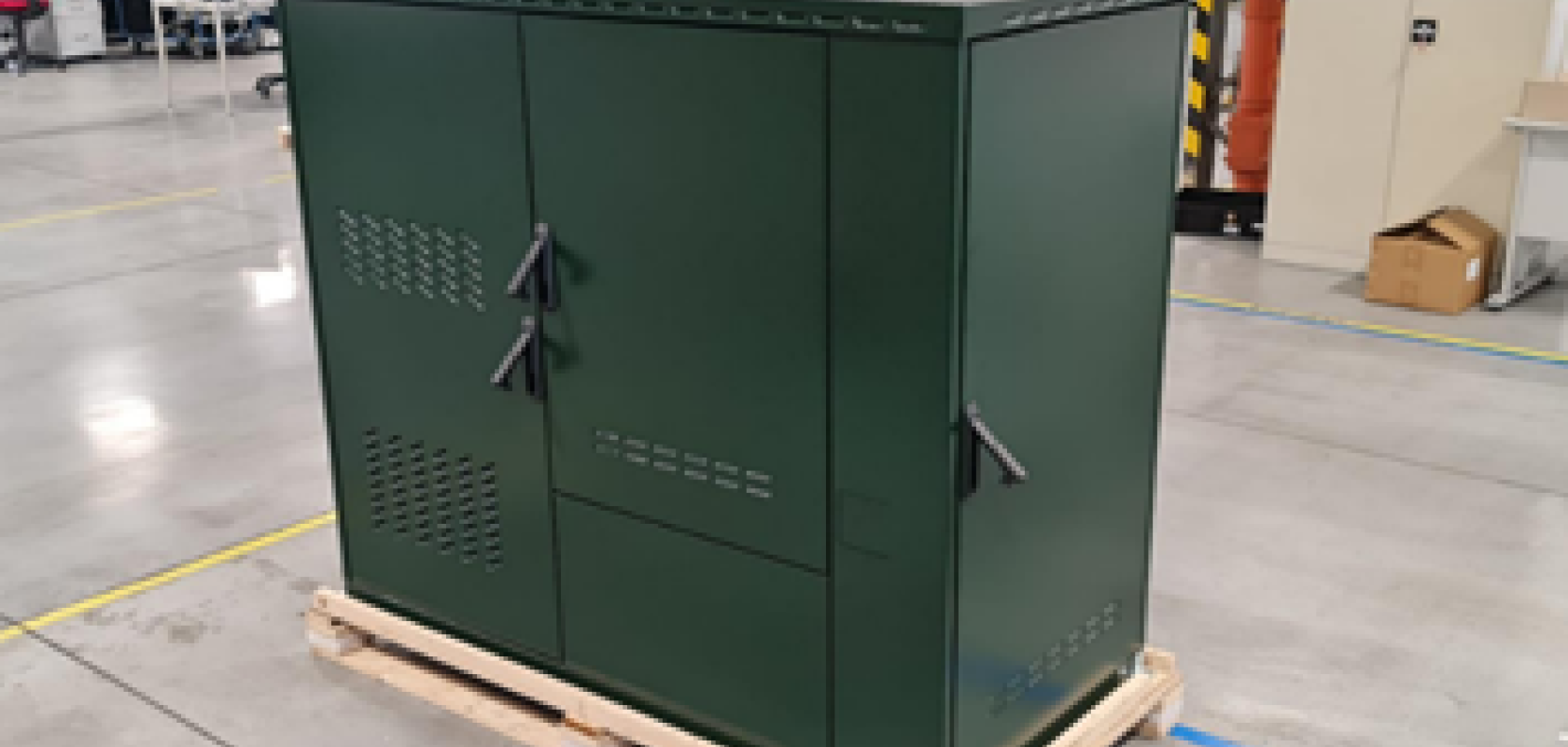 Xantaro's new street cabinet solution for alternative network providers (altnets)
Xantaro has launched a new street cabinet solution that is designed to allow alternative network providers (altnets) to extend high-speed internet connectivity for communities across the UK in both densely-populated and more rural areas.
The Xantaro street cabinet provides a turnkey solution that was devised specifically to support the altnets' rollout of fibre-optic broadband across the country, in a secure, compact and cost-effective solution. A single cabinet is able to serve more than 8,000 homes, allowing altnets to extend the domains of their fibre networks.
What are the street cabinet's benefits to altnets?
Housing active equipment, the cabinet is compact in size at  1400 x 1575 x 77mm. It has three doors, offering secure separate access to power, passive equipment and active equipment. Separate doors allow operators better organisation and fewer hazards, as technicians can work on one component without disrupting others. This can help reduce downtime and minimise the risk of impacting other network services during repairs. In addition, the new cabinet uses a heat exchange, rather than an external air cooler. This is designed to provide better protection from environmental elements, less noise pollution and less maintenance.
Xantaro also offers a fully managed end-to-end service including pre-cable for additional equipment and external management solutions (where maintenance teams can dial in over a 4G connection so that the solution can be reconfigured remotely).
Stephen Kingdom, CTO at Xantaro says of the launch: "Following extensive research and development, we are proud to offer our Xantaro street cabinet that addresses the unyielding need for FTTH across the UK, while also building more sustainable networks for the future. With the market as competitive as it is, this best-in-class and economical solution will enable altnets to unlock new revenue opportunities and deliver connectivity to both those who need it most."
Case studies: Upp and GoFibre
UK altnets Upp and GoFibre have trialled the new cabinet. Alex Marshall, Chief Technology and Information Officer at Upp Network says: "Xantaro has years of experience serving the needs of altnets – making them the ideal partner for us. For us, it is crucial that we integrate a street cabinet in our network that is reliable, secure and energy-efficient – delivering our goal to provide high-availability, ultrafast broadband at a competitive price point. Their hands-on management service ensures we can respond to any problems in the network quickly and efficiently." 
 
Ken Topping, Chief Technology and Information Officer at GoFibre says: "Deploying fibre in rural areas with low population density brings a set of challenges that Xantaro has enabled us to address. Xantaro's turnkey solution delivers a robust street cabinet with all of the options we need, set out as we want them – allowing us to accelerate the deployment of full fibre broadband to under-served communities. The design of the cabinet means we have assurance of reliability and resilience in harsh environments, along with a robust security and audit trail."