Scottish Engineer awarded for services to broadband installation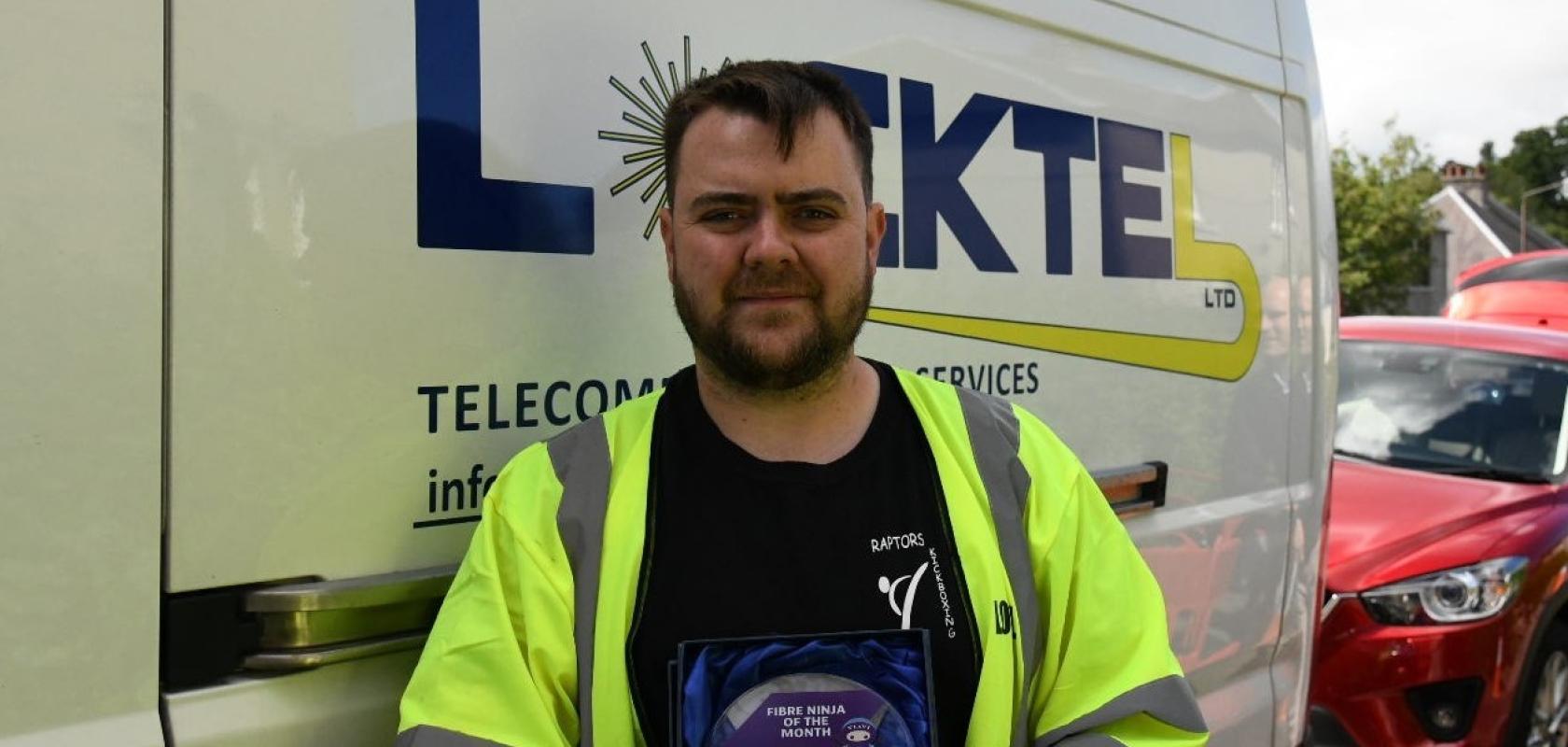 Craig Cherubini of Locktel has won the 'Fibre Ninja of the Month' award for June 2019 from Viavi Solutions for his 'outstanding services' to fibre optic broadband installation.
The monthly award is given in recognition of a UK telecoms engineer who systematically goes above and beyond the call-of-duty in installing, commissioning or maintaining vital infrastructure, which supports the fibre-to-the-home (FTTH) roll-out. Cherubini was nominated by his colleague, Gavin Haigh, and selected by a panel of industry experts who sifted through many nominations to select Craig as the winner.
The award was presented by Luis Leitão, Locktel project manager, who stated: 'Craig, we appreciate all your work here. You are the man who can deliver everything we need for fibre-to-the-home. You have not been in this industry long, but you really go above and beyond, and you have a great attitude.'
On winning the award, Craig said it felt 'really good, like all the hard work has really paid off - especially for a company like Viavi to come and show appreciation like that. He carried on by saying he was 'emotional' and 'surprised' to have won, but was 'really happy with the award and presentation', while also thanked his colleague Gavin who nominated him.
The award was created to recognise fibre engineers who are out in all weathers installing the latest technology to bring the broadband bandwidths and speeds needed in the nation's homes. The inaugural award was picked up earlier this year by Tony Smith of SDH Project Services.
 Locktel is a nationwide installer of fibre-to-the-home, working for telecom providers including CityFibre.