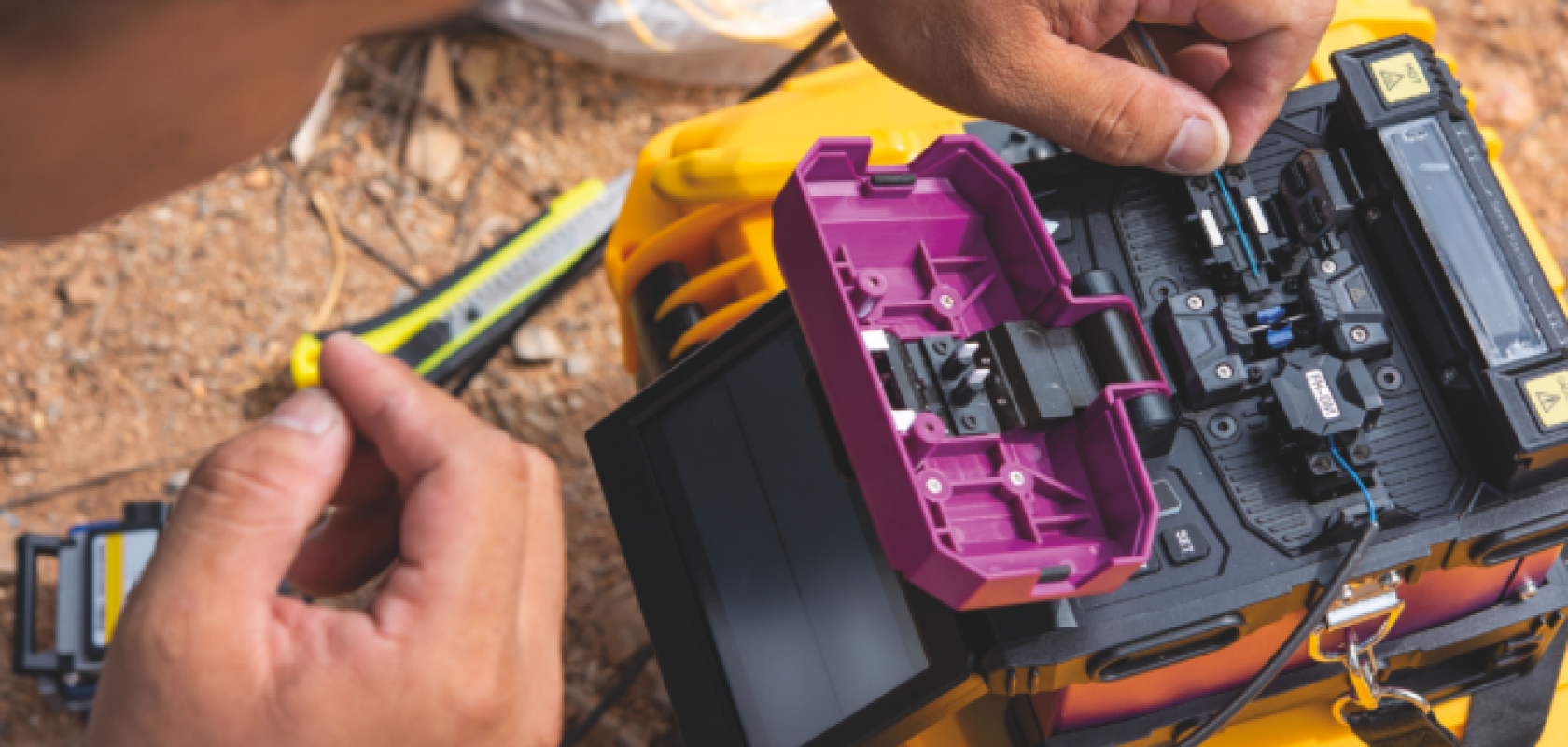 There is currently a shortage of skilled fibre professionals. How can we, as an industry, work towards addressing this? Keely Portway asks the question
With markets across the world all recognising the importance of connectivity, and deployment targets getting ever closer, one of the biggest challenges is: exactly who is going to do the work? 
For the Society of Cable Telecommunications Engineers (SCTE), a subsidiary of CableLabs, the focus in addressing this is by assisting members in identifying the skills training they need to succeed in their careers and to achieve skills acquisition. Executive director, education and technical sales, Steve Harris explained: 'We do that through interactive training and a multilayered approach to e-learning.' 
When it comes to understanding and innovating fibre-optic networks, SCTE has created programs for installers, technicians, field operations team, customer service representatives, and specialists in construction and network operations centers (NOC) that are built to provide continuous training at every level. Harris continued: 'The approach encompasses local technical sessions and professional certification study groups within SCTE chapters that are designed for building knowledge around the latest technologies and applications. As a result of constantly updating content with better data reporting, we can support innovative training methods toward building the workforce of tomorrow.' 
Something SCTE has found in the research and delivery of its learning programs is that 3D-training environments can simulate real-life experiences and bridge the gap between reading or lecture-style lessons and real-world application. 'In addition,' said Harris, 'national SCTE onsite and online training courses, vendor training, eBooks and archived webinars as well as education at SCTE events, on-the-job (OJT) training, publications and other technical resources may help prepare candidates for professional certification. This type of comprehensive hybrid approach to training is increasingly important for telecommunications professionals to stay competitive.' 
Standards and practices 
The collective mission of SCTE and CableLabs is to create opportunities for members to be the providers of choice in the markets they serve. To ensure products are interchangeable and interoperable across the ever-changing broadband landscape, the organisations are leveraging strategic, technical and operational resources, in addition to global member and vendor relationships, to create efficiencies across the industry. Harris continued: 'The SCTE standards programme provides input and expertise on new, developing, and existing standards such as Internet of Things (IoT), energy microgrids, proactive network maintenance (PNM), interoperable node and amplifier platforms, spectrum expansion to 3 GHz, next-generation video technology, and distributed access architectures (DAA). As the only ANSI-accredited platform for developing technical specifications supporting cable telecommunications, SCTE recently released the generic access platform (GAP) standards 273-1 and 273-2 for nodes and amplifiers. One of our goals with GAP is to help direct the industry toward a standard and evolvable platform. 
'Overall, we are focused on establishing specifications and providing test methods and procedures that promote the long-term reliability of broadband communications facilities. The initial GAP standards address the needs of the North American telecommunications market, but will increasingly accommodate the global growth of markets by cultivating projects on a more international scale.' 
Harris believes that the success of standards can be exemplified in the ITU-T standards that play a role in optical networks. 'For fibre installers specifically,' he said, 'the latest G.657 edition for SMF cable further optimises fibre deployments. G.657 improves on existing networks that are aligned to the G.652 SMF cable standard. G.652D is the most current sub-category used offering reduced water peak for full optical spectrum operation. However, G.652D has limits on bending radius. There are many engineer-friendly advantages for operators that align to Edition 4 of G.657. G.657 provides improved bending performance that works well in our fibre access networks by reducing attenuation. G.657 allows for easier deployment in the access network where tight areas exist because of miniaturization of enclosures (e.g., SCTE GAP), cabinets, pedestals, and terminations. G.657 also works well in FTTH multiple dwelling unit (MDU) deployments.' 
Training the workforce of tomorrow The telecoms industry is evolving every day at a lightning pace. Harris believes that, while we will continue to see significant work through artificial intelligence (AI) and predictive measurement tools to develop and enhance 10G, we must also remain cognisant of supporting skills acquisition in our workforce so they can knowledgeably deliver the latest capabilities to customers and society. 'We believe,' he said, 'it's not only about bandwidth, it's about latency, security, and reliability as well.' 
Learners are spending more time than ever online, so maintaining engagement levels and facilitating retention requires innovative approaches. Continued Harris: 'SCTE's expertise in training professionals in cutting-edge fibre capabilities creates efficiencies across the entire industry. For example, our Broadband Fiber Installation (BFI) online course is designed to provide learners with the benefits of working with fibre to the x (FTTx) networks to service premises and business telecommunication customers.' 
In this interactive course, learners will be able to describe the types of passive optical networks (PON) used by telecommunication operators and differentiate these networks from existing HFC and fibre deep access networks. They also identify the installation equipment and customer premises equipment (CPE) needed to support FTTx networks, along with preparing fibre, working with multiple wavelengths, calculating power budgets, contrasting optical measurements, and troubleshooting FTTx service issues. 
Upon completion, learners will be prepared to earn the SCTE Broadband Fiber Installer (BFI) certification that is designed for individuals interested in working in the telecommunications industry for a telecommunication provider, contractor, or vendor. 
Said Harris: 'There are many options for today's fibre technicians, installers, and innovators to gain the knowledge needed to install, maintain, and troubleshoot the myriad of services that telecommunications customers require. SCTE's mission is to help them accomplish their tasks more effectively and efficiently and to develop the expertise needed to excel in the industry.' 
What are the challenges?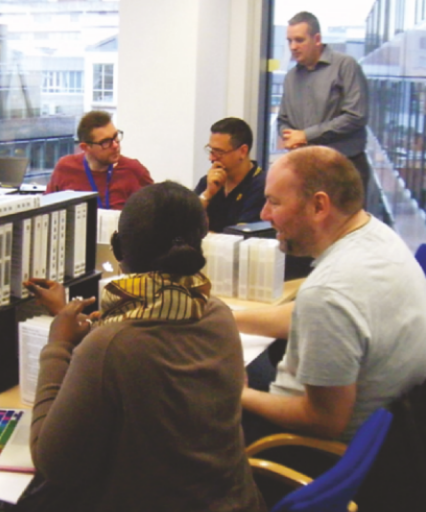 Optical networking course using WhizzieKit training aid (credit Optical Technology Training)
Richard Ednay, technical director at Optical Technology Training, offered a training provider's perspective. 'Designing, planning, upgrading and operating optical networks really has become a lot more complex,' he said. 'There have been the obvious challenges of needing to cope with some dramatic increases in traffic and changing patterns of network usage, as we have gone through different phases of the pandemic. But the adoption of coherent technologies for transmission at data rates of 100Gb/s, 400Gb/s and above has changed some basic historical fundamentals. And of course, there are also increasingly differences in the way that we manage and operate our networks, with disaggregation and SDN now coming to the fore.' 
Ednay has found that there are many high-level demands to be met and balanced out. 'These include increasing capacity, extending reach, increasing flexibility, controlling latency, assuring quality of service, going open and interoperable… and of course doing all of this whilst also reducing the costs and electrical power consumption of the networks,' he said. 
Perhaps the biggest challenge for optical networking engineers now, according to Ednay, is that they need to understand the capabilities and limitations of a much broader range of technologies and concepts, if they are to design, build and operate networks that successfully harness the latest advances. 'As well as the optical aspects,' he said, 'it is essential, for example, to have a reasonable grasp of the role of electronics in digital signal processing to overcome optical limitations. And they need to be able to talk sensibly to other contributing professionals such as software engineers, without being daunted by yet another set of jargon. For some this is a challenging change from being a specialist, concentrating on the optical infrastructure layer, to being able to take on board, and act on, the bigger picture.' 
It's of little surprise then, said Ednay, that there is a shortage of optical networking engineers with the skill set required to produce optimum solutions for each different network. 'All networks have their unique set of requirements and constraints,' he said. 'There is no universal, one size fits all, optical networking solution that meets the needs of metro, core, data centre interconnect, cloud, subsea. And no standard upgrade path for every network. So, understanding enough to be able to identify the right solution for your network is important.' 
But how do you go about acquiring the required skill set and learning enough about all the technologies and how they work together? 'Often,' said Ednay, 'working engineers become reliant upon picking up things piecemeal. Snippets on social media, white papers written from a specific vendor's perspective, a webinar half-listened to while carrying out other activities. Webinars on a narrow topic, either delivered superficially or sometimes way more in depth than many need, can just add to a sense of confusion and intimidation. It's not unusual to be left with the question "was that relevant to our network and if so, how?"'
Face-to-face 
Ednay believes that, for many, this approach has been forced upon them by the constraints of the pandemic, working from home, with no chance for extended in-person discussions or for attending live courses or conferences. 'So,' he said, 'engineers pick up a selection of random pieces of the jigsaw puzzle. Each piece might be intrinsically quite interesting, but there's little prospect of being able to put it all together in context so that you get to see the big picture clearly. And the pieces of the puzzle that you pick up might be from quite different pictures, depending upon the perspective of whoever is giving you the information. Oh, and the additional challenge is that the picture is constantly changing and evolving.' 
Some engineers, Ednay recognised, may have had the opportunity for online or virtual training. 'This medium is great for bite-size, specific task-based learning and works well for those "just in time" personalised requirements we all have,' he said. 'But this delivery mechanism is not ideal for learning about large and complex subjects, such as optical networking, where there are many interrelated dependencies. The lack of interaction and immediate feedback about any misunderstandings, can be problematic. Complex courses need to be broken up into short sessions, often spread out over a long period of time, easily missed, so you lose the flow and forget key points that you need to build on to achieve the objectives. In contrast, the intense, interactive, immersive shared experience of "boot-camp" style live training courses, provides an effective and efficient way to tackle more complex learning. There's a reason we have all missed live experiences.' 
Ednay's advice is to seek out training that is targeted at you or your team's job function/s and pitched at the right level to achieve your needs. 'But,' he warned, 'whatever methods you choose, you do need a coherent approach to upskilling in 2022 to make sure that you get the full picture of modern optical networking. A piecemeal approach will not serve you well.' 
Recruiting and retaining staff 
Emma Atkins, founder at boutique recruitment company FibrePeople, reiterated that 2021 has seen exponential growth of the telecoms industry, focusing particularly across the UK, as the world strives for better connectivity. 'It has also seen us transform how we work whilst living in a pandemic,' she said. 'Priorities have changed for people and employers are adapting to this.' 
FibrePeople works in partnership with operators across the UK. 'Some are established,' Atkins said, 'and others where we've supported their recruitment before they announced their presence in the market. The common theme across the industry is the need for people, and more specifically, skilled people.' 
Atkins revealed that during Q3 of 2021, the company noticed fewer applicants across the board, and the requirement to find creative ways to source talent has been particularly compelling. 'We would always encourage our partners to train and promote from within,' she stressed. 'However, time, financial pressures, and other factors lead to many vacancies needing to be filled by someone who can "hit the ground running."' 
The pool of experienced talent is in high demand. Continued Atkins: 'We've seen salary increases across various roles as operators invest to retain their employees and attract new candidates. Although salary is important, the complete employee value proposition is what helps to close the deal! It's been fantastic to see many operators introducing and growing their apprenticeship programmes bringing in new talent to the industry. Crissi Williams, CEO of the ITP, has been leading the way for this and we'd encourage any operator looking into apprenticeships to reach out to them. Additionally, the ITP has also worked on fantastic initiatives to encourage women into the industry.' 
Top talent tips 
As the competition for talent continues, Atkins shared some key advice in keeping candidates engaged and practices she sees having the most success in hiring the right person, who stays. Firstly, CV feedback should be as fast as possible. Atkins explained: 'Candidates are in demand and a competitor who responds sooner may hire them, so time really is of the essence. It is equally important to share feedback if it is a "no" however, limited it may be.' 
Secondly, said Atkins, are the details. 'Is there a job description?' she said, 'who will they report to? Who will be interviewing? How? What type of interview? What is the process, through to extending an offer? Having these fundamentals established, allows us to be transparent with candidates, set expectations, as well as be beneficial for the employer brand and candidate experience.' 
Onboarding is also important to consider. Continued Atkins: 'While working notice or waiting for their start date, there is always a chance of an offer from elsewhere. It is vitally important candidates feel valued and keen to be a part of your company and vision. As an agency we have a process in place for our successful candidates and collaborate with our partners to ensure candidates feel supported from offer to day one, and beyond.' 
Another crucial point to consider is diversity and inclusion. 'Having a diverse workforce and inclusive hiring practices are essential for success and access to wider talent pools. More than ever candidates are looking at diversity and inclusion practices of companies and making employment decisions based on their approach to diversity and inclusion and intentions to improve.' 
It is important, particularly in today's post-Covid era, to attract new candidates, said Atkins, but to also retain your workforce by exploring all possibilities of flexible working. Sourcing the right partners is also a sensible practise. 'I may be biased on this one,' said Atkins, 'however, the most successful working relationships are where we work as an extension of an internal hiring team/manager. Communication is key and will ultimately save you time when you're required to utilise an agency to source your next great hire. 
'In 2021, our workforces collaborated, they innovated, they were agile and flexible. As we look towards 2022, we need to consider how we can use what we have learned to build cultures and business models to capitalise on this, especially in an industry delivering the ultimate technology to help facilitate these work-life improvements. It looks to be a very exciting 2022 and we're glad to be playing our part to bring fibre and all its benefits across the UK.'