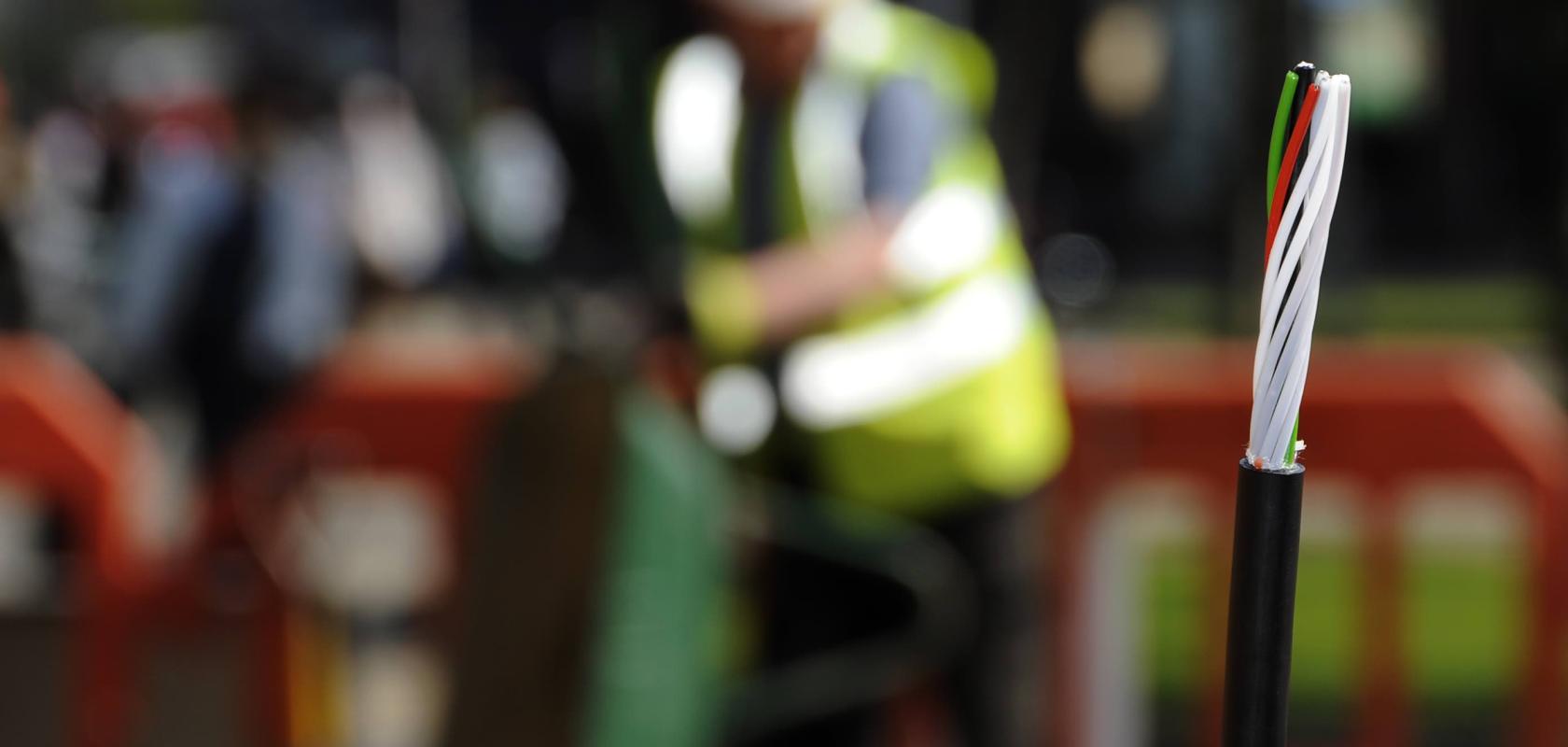 The European Electronic Communications Code has been finalised and formally adopted. How will it aid European fibre deployment, and what factors could impact the end goal of copper switch-off? Keely Portway finds out
More than two years after its proposal, the European Electronic Communications Code (EECC) has been adopted by the Council of Telecoms Ministers. First proposed as part of the Digital Single Market strategy, the EECC is designed to modernise EU telecoms rules, stimulate competition, and strengthen the internal market and consumer rights. 
European Union (EU) co-legislators reached a political agreement on these rules in June, and in November the European Parliament voted to establish the code – a directive – alongside the Body of European Regulators for Electronic Communications (BEREC). The formal adoption was on 4 December. 
The EECC includes measures to encourage competition and stimulate investment in very high capacity networks. Areas covered include spectrum allocation, operators' access to networks and symmetric regulation of all network providers in specific situations. It also covers measures to better protect the consumer, with rules that also now apply to services provided over the internet. EU regulatory body, BEREC will contribute to the application of regulatory measures detailed in the code. 
New objective 
In terms of what is new compared with previous frameworks, for Erzsébet Fitori, director general at the FTTH Council Europe, there are three important elements when it comes to full fibre deployment. Fitori believes the EECC changes the overarching priority objective of regulation for Europe, adding a fourth objective of 'availability and the take up of very high capacity networks' to the three existing objectives relating to consumers, competition and the internal market, which had been in place since 2002. 'From our perspective,' she said, 'this is extremely important, because it is an investment and an end-user-related objective. The availability of very high capacity networks depends on investment in those networks. On one hand, it is an investment objective and on the other, it speaks of take up. That is very important, because the new networks are only useful for the economy if they are used.
There will only be investment if you have traffic on new networks and you see a return
.' 
The second element, said Fitori, is that the code defines very high capacity networks, rather than leave it to the imagination. 'The definition,' she explained, 'is that these have to at least be fibre to the building, antenna or equivalent. It is important that, for the first time, European legislation foresees that the policy and regulation should promote and facilitate only future-proof network investment, which meet at least certain performance and capacity parameters. It is looking to the future, and ideally wants fibre to every household, and ideally to every office, 5G. Even though these are not specifically listed as technologies in the legal text, this is what it describes in technology neutral terms. It is important that EU policy and legislation is clear on what it wants, in terms of the future digital infrastructure of Europe. It gives clarity to the investors in terms of "this is what regulation will actually reward you for". That's a clear and important message.' 
Different business models 
The third area of importance, stressed Fitori, is that this is the first time the regulatory framework of the EU clarifies and differentiates between the treatment of the different prevailing business models. She said: 'We have a set of rules for the more traditional, vertically integrated business models, where an operator owns the network and runs the services in regard to the consumer on that network – it typically has a mobile arm and a fixed arm – now rules are clarified for the wholesale-only model, CityFibre in the UK, for example. The same model has been announced for the new Fibre Nation network of TalkTalk and there are other examples across Europe of the model, which isn't new.' 
For example, the fibre networks in 'non-commercial' areas of France have been run as wholesale-only for approximately 10 years. 'What is new,' said Fitori, 'is that the rules have been clarified for this model for the first time in EU level legislation. On each business model, there is the vertically integrated, the wholesaleonly and the co-investment model. These are the three models being regulated – to be more precise, the rules for these three models have now been clarified in the code.' 
The UK communications sector is somewhat lagging behind its mainland European counterparts in fibre deployment and uptake. 'The UK's mobile coverage is relatively weak, compared with international benchmarks and fibre coverage is relatively weak,' commented Mark Collins, co-founder and director of strategy and public affairs at CityFibre. Ahead of the game Compare this with, for example, Spain, which is ahead in Europe when it comes to fibre deployment. Incumbent, Telefónica Spain last year developed a scheme allowing it to transform its network by shutting down a copper switchboard a day until 2020. 
The Faro Project is designed to enable the shutdown of 653 copper switchboards by 2020 – 253 occurred last year, with 200 planned in 2019, and a further 200 in 2020. Under the project, savings can be made when it comes to energy and space, with the space occupation of fibre at 15 per cent in comparison to copper, and potential energy savings of up to 60 per cent. Pablo Ledesma, director of operations at Telefónica Spain, said: 'Fibre is the access technology that will support the development of the services and customers of the next 100 years, and Telefónica is working on the evolution of copper to fibre, and enabling network transformation and simplification processes.' 
Ledesma's belief that Spain is at the forefront of Europe in the deployment of ultra-fast broadband and digitalisation was echoed by the Market Panorama figures released at last year's year's FTTH Europe Conference in Valencia, which demonstrated a considerable growth, with 1,612,371 new FTTH/B subscribers from October 2016 to September 2017. Notably, the UK failed to make the rankings. Updated figures will be revealed when the event goes to Amsterdam in the coming weeks. *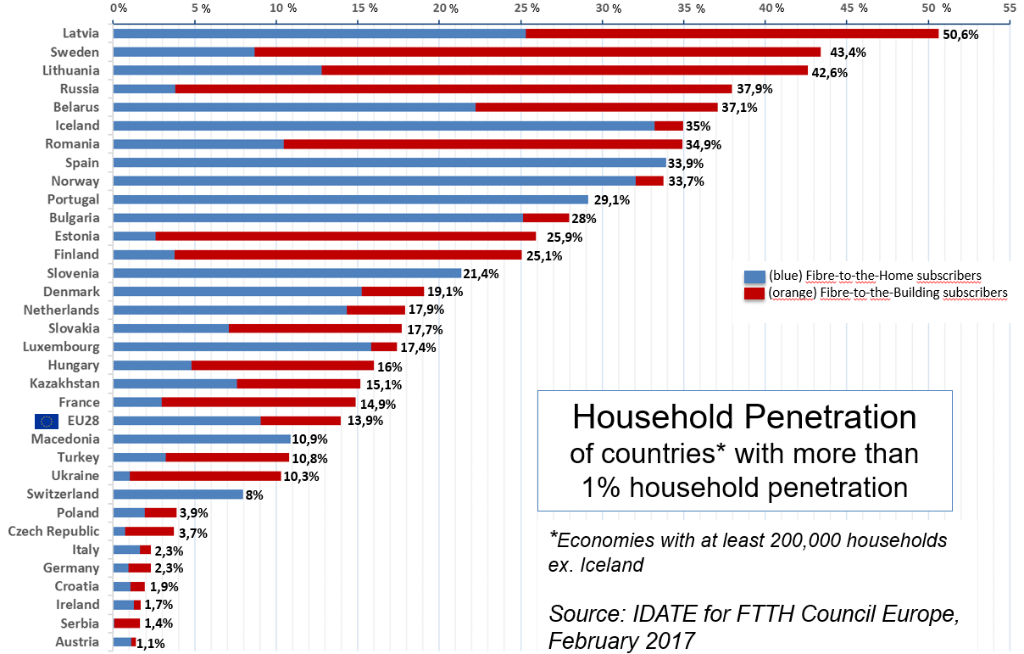 More recently, the Spanish Prime Minister announced plans to ensure that the entire country has access to 300Mb/s fibre broadband by 2021, with an investment of €525 million in the next stage of developments, designed to place the country 'at the global head in availability of digital infrastructure'. 
Target practice 
To try to move the UK in a similar direction, the government's Department for Business, Energy and Industrial Strategy published its Future Telecoms Infrastructure Review (FTIR). The document sets 'clear, ambitious targets' when it comes to full fibre and 5G networks, including the connection of 15 million premises to full fibre broadband by 2025, and provision of full fibre coverage across the entire country by 2033, in a move acknowledged as vital to underpin 5G coverage. The chancellor backed this in his October budget speech, with a commitment of £200 million to fund connections in harder-to reach and rural areas across the UK. Collins believes that the UK market is heavily regulated because it was formerly a utility sector, with an incumbent operator which has come from the former, government-owned provider. 'We have a situation,' he said, 'where the market exists in an environment of regulation, but also operates under a European framework which has a presumption for competition. The key objective of the regulatory policy, is how to provide the right governance of the industry, in a way that creates the right conditions to create competition and encourage investment, but at the same time recognise that the incumbent has had this very important historical role to play.' 
The FTIR, acknowledged Collins, is the first time the UK government has set specific targets to give clear direction for the industry. 'That's the high level,' he said. 'In the detail of that, we need a regulatory model that provides incentives for new investors, to invest potentially billions of capital. They need to invest with the confidence that they will receive a return on their investment. There needs to be a lot of consideration about how to ensure consumers will use the networks once built; to ensure that the pricing models can sustain the appropriate return, and also remove the barriers associated with building networks quickly and efficiently.' 
Removing barriers 
The FTIR and its companion strategic statement from Ofcom are designed to focus on key objectives of barrier removal, how to remove costs, and how to ensure there is take up on the new networks at the appropriate pricing levels. 'If there is confidence that this can be achieved,' said Collins, 'then there will be greater pledges of investment into the networks, and the momentum will start to build.' 
The end game, of course, is to switch off copper networks where fibre has been deployed. Realistically, how will the adoption of new regulations and strategies help towards this challenge? Fitori believes that the EECC takes steps in the right direction, but that implementation will take time. 'The big elephant in the room when discussing fibre is copper. Ultimately, for the copper network owners, what will happen to copper when they can or have to switch it off is a crucial question feeding in to the fibre investment case.' 
This is particularly important, said Fitori, for countries – like the UK – that don't yet have large amounts of fibre. For countries, like Spain, that are already ahead, it is about how they will manage and by which time will they switch off copper. 'For the countries at the beginning, it is a fundamental issue to have a clear picture on what will happen to copper,' Fitori explained. 
'It's a very multi-faceted issue,' she continued. 'What do you do with consumers still using copper-based product? Can you migrate them over to fibre? It is also an investment issue, a price issue, a competition issue – it's a complex topic! We need to have an honest and open debate about it at a European level, and come together in laying down ground rules for Europe, because we do not want a patchwork approach. Already, there are lessons which can possibly be learned because it is currently happening in Sweden on a relatively large scale. We can look at their experiences.' 
Different stages, same challenges 
Another challenge, according to Fitori is that, while the challenges experienced by individual countries are similar, they are all at different stages. 'I'm not suggesting there should be a "one size fits all" type of guideline from Europe,' she explained, 'but some ground principles would be very useful, and ultimately there should be some sort of roadmap. It's not the same everywhere, you can't and shouldn't slow down Spain. At the same time, you can't switch off copper where fibre isn't there. It's obvious this has to be a reasonable and pragmatic approach, but clarity is necessary.' 
Mikael Sandberg, chairman of open access Gigabit fibre provider VXFIBER – which had success with its open access full-fibre broadband model in its native Sweden, and launched in the UK last year – agreed that the move will not be a quick process. 'The implications and process for the copper switch-off will take some time to be finalised, as there are many areas that affect such a decision. In the UK, Ofcom will ensure that the vulnerable are not left without communication for emergency services and such like. Switch-off won't start before every consumer has a legal right to request a broadband service, which will happen in the UK under the broadband universal service obligation (USO). BT, as the universal service provider elect, and the retail ISP, is obliged to find the most economically efficient solution to this question.' 
However, explained Sandberg, we should remember that whilst the telephone line service may be coming to an end, it won't remove copper from the network. 'Copper broadband is likely to still exist in 2025,' he said. 'This is because we won't all have moved to fibre to the home. The UK is way behind its European friends when it comes to this. The question is, do we need telephone lines and do we need to replace them with IP VoIP? Other countries, such as the Nordics, who have direct fibre, simply use mobile telephones as their primary telecommunications device. Maybe this will be the experience in the UK.' 
Collins takes a pragmatic approach on the issue of switch-off. He said: 'There are some important components to market structure to consider, when we think about copper switch-off. At the moment, if you assume that Openreach owns all of the copper network across the UK, and it covers all of the country, you could say that it has a 100 per cent share of copper. In a full fibre world, the competitive effects of full fibre, and companies entering into building alternative fibre networks, could mean it's possible we see this market share reducing to 50 per cent or less. If there is to be a programme to switch off copper, it has to be done in a way which equally benefits Openreach, where it is building its full fibre networks, and the competitors, where they are building full fibre networks and Openreach is not.' 
Return on investment 
For Collins, such a programme needs to be implemented as soon as possible, in order to migrate consumers to full fibre and get good returns for investors, sparking more confidence. 'Having a parallel running copper network, where there is a fibre network built, doesn't make sense,' he stated. 'Therefore, the copper networks should be decommissioned. But to get to that, does BT Group have to be able to consume fibre networks from any provider, not just Openreach? Or, can the provider selectively decide where it shuts the copper network down? Those two points are essential in working towards a copper switch-off.'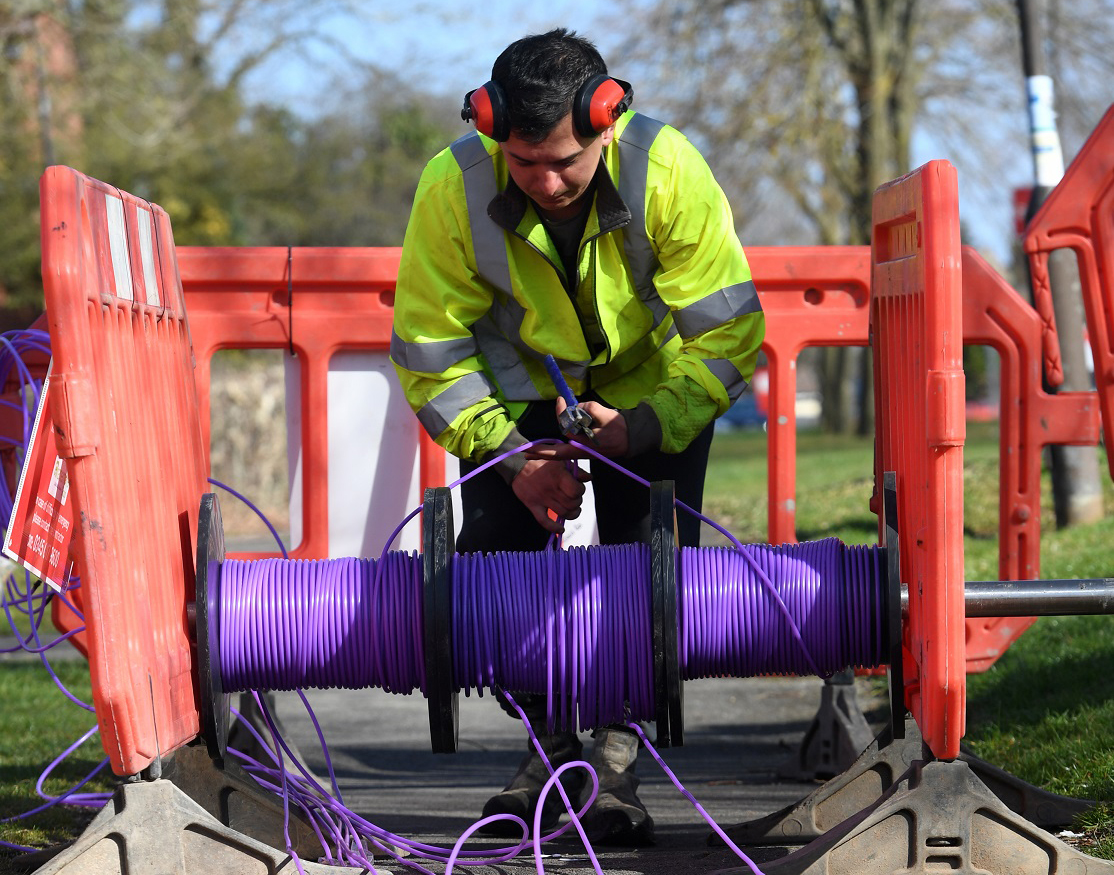 Returning to the relation between consumer demand and investment confidence, one thing on which parties firmly agree is the need to ensure that consumers are educated about what they are buying. This is a hot topic across Europe, but particularly in the UK, where the issue of advertising has raised many headlines. Fitori said: 'It is very clear that it would be important to have a common understanding across Europe that when you advertise your network, you should tell the truth about what that network is. If it is full fibre, then it is fine to advertise it as fibre. If it's not full fibre, then you should not advertise it as fibre, and, for me, the issue is as simple as that. Nobody is blaming anybody about investing or not investing in this context, it is simply about if your network is not fibre, don't try to call it fibre.' 
What's in an advert? 
This is also an issue close to Collins's heart, as CityFibre has an ongoing judicial review of the UK Advertising Standards Agency (ASA) decision on how the term 'fibre' is used in broadband advertising. 'Our starting point,' he said, 'is if we want customers to move to full fibre networks, then, as much as possible, you want the consumer to voluntarily make the move. You don't want to be in a position in 15 years' time that nobody moves and you have to force them on and shut the copper network down. Success would look at when you come to shut the copper network down, or customers have already moved over to the fibre network. 
'If a company has already used the word "fibre" to describe things that have a little bit of fibre in the network, but ultimately the customer is still connected on the copper cables, consumers will be confused. How would you put into that mix, something that is genuinely full fibre, what do you call it that makes it clear to consumers that there is something better? We're not going to get the migration on the fibre networks at the pace or speed that could happen, unless consumers are given accurate and easy information to determine and make choices themselves.' 
The FTTH Council called for an end to misleading fibre advertising, in an open letter from president Ronan Kelly to telecoms ministers as they gathered in Brussels to adopt the EECC. 'The FTTH Council has seen this not just as a problem in the UK but also the other countries,' continued Collins. 'You have some markets which have taken steps to solve this problem – France brought in legislation to say that only full fibre networks can be called fibre, and Italy introduced a simple traffic light system that has to go on adverts, which is very simple. Red if it's all copper, amber if it's part-fibre part-copper and green if it's full fibre.' 
Collins stated that a decision is likely soon. 'All it will be,' he said, 'is if the court decides in our favour, the ASA will be sent back to the drawing board to reconsider its position. In parallel with taking our challenge to the ASA, we've been working with the government and Ofcom on the importance of these issues overall. 'When they're starting to think about the implementation of the FTIR, they need to make sure that the consumer journey behind is also considered.'