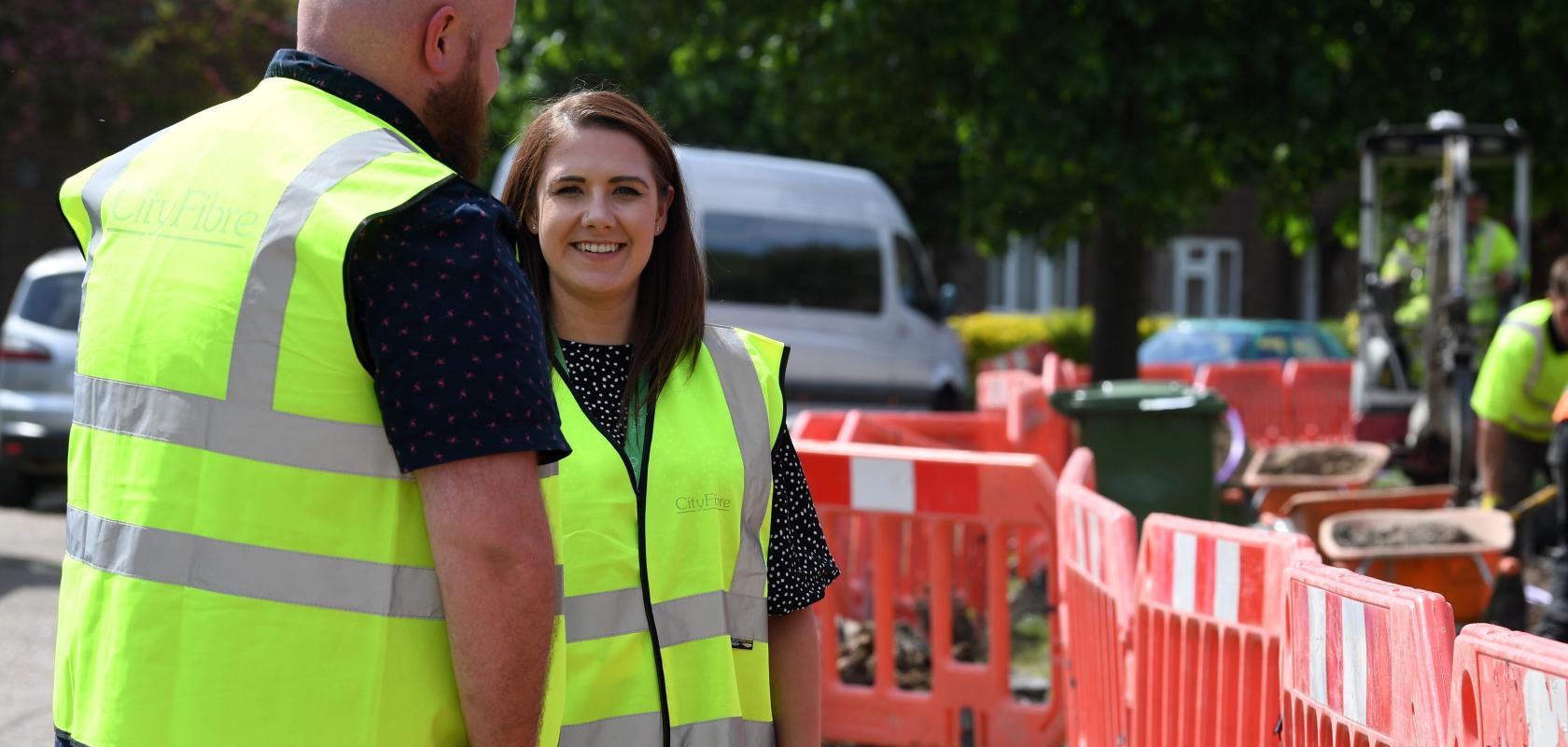 There's a shortage of skilled fibre professionals in Europe. How can we, as an industry, work towards addressing this? Keely Portway finds out  
It's hardly surprising, given the climate in 2020, that Eurostat, the EU's statistical office, estimates more than 15.6 million people in Europe and the Euro area were unemployed in August, an increase of 251,000 from July.
The Covid-19 outbreak and subsequent measures put in place to try and combat the pandemic were the main triggers for this sharp increase in claims for unemployment benefits across the EU. At the same time, however, one particular industry has not only continued to recruit, but has had to increase its drive to do so to meet increased demand for more bandwidth that accelerated since the pandemic began: the
telecoms industry.
This recruitment drive is happening now throughout the supply chain. From research and academia, to product development and manufacture; from network design and build, to installation. As an example, design, build and support specialist for infrastructure Indigo Telecom Group is currently undergoing a workforce expansion, to broaden its capabilities across the UK, Ireland, France and Germany.
Its chairman, Kevin Taylor, said: 'We are seeing significant growth in key areas of our business – fibre and wireless design/build/support and data centre transformation. Our goal is to continue with our acquisition strategy and recruit more talent to strengthen our position as a trusted engineering and services partner to customers who rely on Indigo to deliver real and long-lasting value.'
Recruitment drive
On the installation side, companies such as UK rural broadband provider Gigaclear, independent fibre provider CityFibre, and Openreach, owner of the UK's access network infrastructure, are also looking to significantly increase their workforces through recruitment, training and apprenticeships.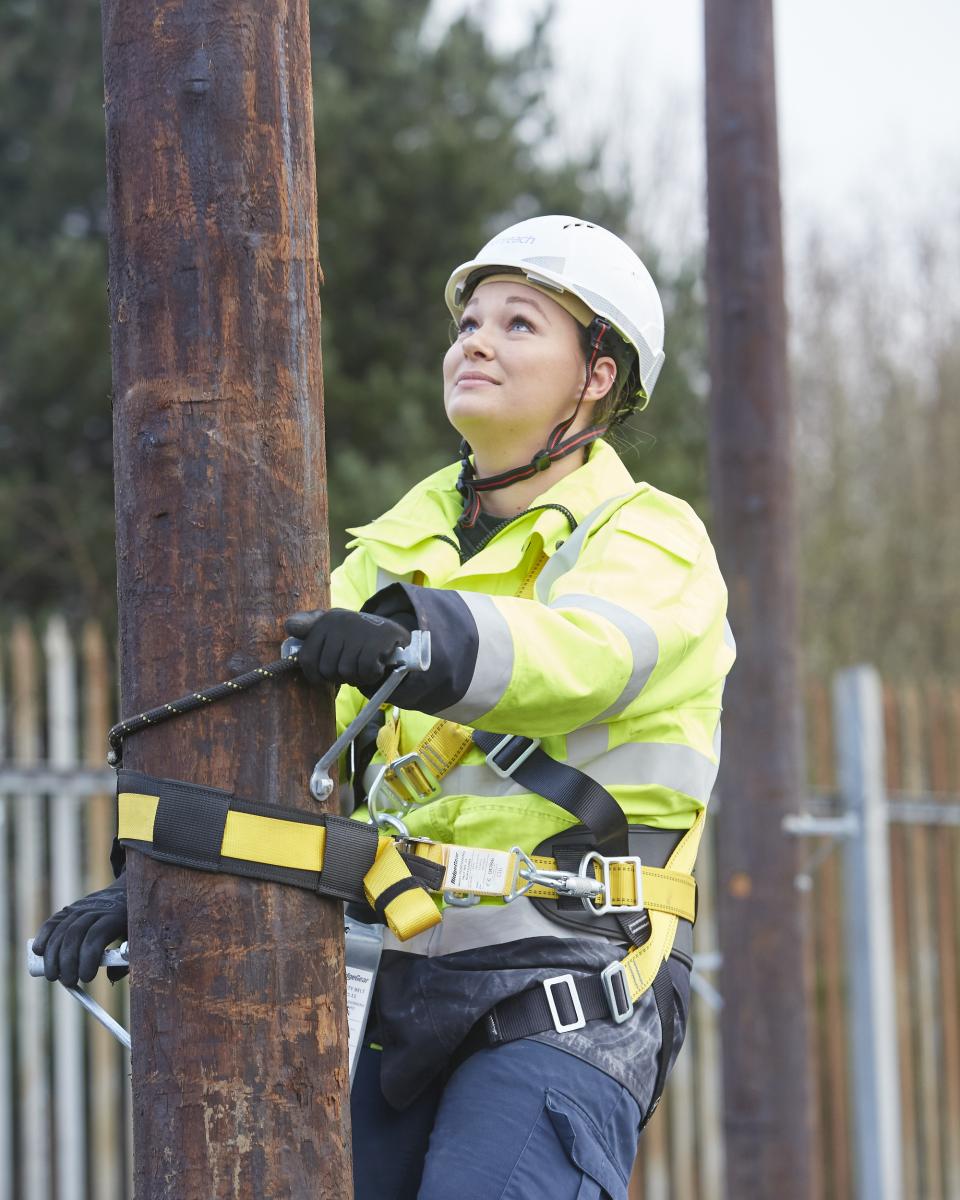 Gigaclear has announced that it will recruit 120 new, full-time field engineers by the end of March to help build network capacity. CityFibre revealed a three-year recruitment and training programme to provide up to 10,000 jobs upgrading the UK's digital infrastructure to full-fibre.
Nathan Rundle, delivery director at Gigaclear, elaborated: 'We're proud to be recruiting externally at a time when so many other businesses are putting staff on furlough and making redundancies. It goes to show how fundamentally essential our work is, as we continue to expand our network. We'll be providing full training and we're looking to hire both senior and more junior roles from across different backgrounds.'
CityFibre's recruitment programme will include the identification and training of thousands of unemployed UK residents, as well as providing new job opportunities for qualified and experienced construction and telecoms workers. The programme will target specific groups including service-leavers and those nowvunemployed as a result of the pandemic.
Steve Holliday, CityFibre chairman, said: 'The programme will reach deep into our society to include some of those most in need of opportunity. Ultimately, it will ensure the skilled workforce is in place to get the job done and at the same time provide up-skilling and well-paid jobs across more than 100 towns and cities.'
People power
Speaking at the recent virtual Connected Britain event, Kevin Brady, HR director at Openreach, explained: 'To build networks requires people. We've been investing heavily for the last three years in growing our workforce and reskilling and skilling people to come and build that. I'm proud to say that we have recruited over 6,500 people in the last two years, taking people off the street and training them.'
The training is crucial. While it is great that the industry is heavily recruiting, it is also worth noting there is still quite a gap when it comes to skilled workers.
Stephen Hough, key account manager at French cable and component vendor, Acome, said at the same event: 'I've been speaking to one operator about their ramp-up plans, which he said were, to a certain extent, being scuppered by the finite number of engineers. He has seen a number of self-proclaimed engineers who have "trained" via YouTube and rebranded themselves.'
As the pandemic continues to prevent travel, and Europe's working-age population decreases as predicted by about 13.5 million, or 4 per cent, by the decade's end, the fear is that this gap will continue to widen.
To try and combat the problem, the European Commission (EC) recently revealed its European Skills Agenda, which set out objectives for upskilling and reskilling to be achieved in the next five years.
Its 12-item action plan focuses on skills for jobs by partnering up with member states, companies and social partners to encourage lifelong learning, and unlock public and private investment in skills. The aim of the programme is to ensure that the right to training becomesa reality throughout the continent. One target is to increase STEM graduates and foster entrepreneurial and transversal skills.
Girl power
The EC says only one in five young people in Europe graduates from STEM tertiary education, which is less than two million STEM graduates a year. An increase could be achieved by promoting STEM pathways, in particular among young women, as currently only half as many women as men are graduating in STEM fields in the EU, although with huge variations across different countries.
To help address this, the commission has pledged to raise the attractiveness of STEM studies and careers, with focused actions to attract girls and women, and by encouraging a cross-disciplinary and innovative teaching and learning approach in schools, VET and higher education. As part of the European Education Area Communication, the EC will also introduce activities for teachers to help address the shortage of STEM teachers in EU countries.
The commission has also promised to foster science education in research and innovation actions, such as the development of a key competence and assessment framework; dissemination of research results on science education in partnership with European SchoolNet; and use of socially empowered portals, bringing together schools from different European countries, notably those that have experience with open schooling.
It will additionally promote an integrated framework and learning continuum alliance between secondary and higher education systems, education and business in partnership with business professionals, and further pursue open schooling and research-based methods, contests and citizen science.
Leading the way
From a business point of view, how training is carried out is another crucial factor. Acome's Hough stated: 'Fibre is a highly technical and fragile product.
It's glass, as thin as strands of human hair and it is routinely pulled out into lengths of thousands of kilometres and cut, put on reels, stuck inside a tube under the ground and so on. The people who develop and know these products really should be the ones leading the training.
'
In Acome's case, it partnered with a training company, Novea, leading to a training centre tailored to the vendor's design and resources. 'In France,' he said, 'this was taken as a mechanism for evolving, going forward. If you consider, for instance, the way this was rolled out in France, there was a regulation authority which created a technical community, which was then used to enable the programme (while allowing for
innovation). It rolled out a structure for massive countrywide training programmes.'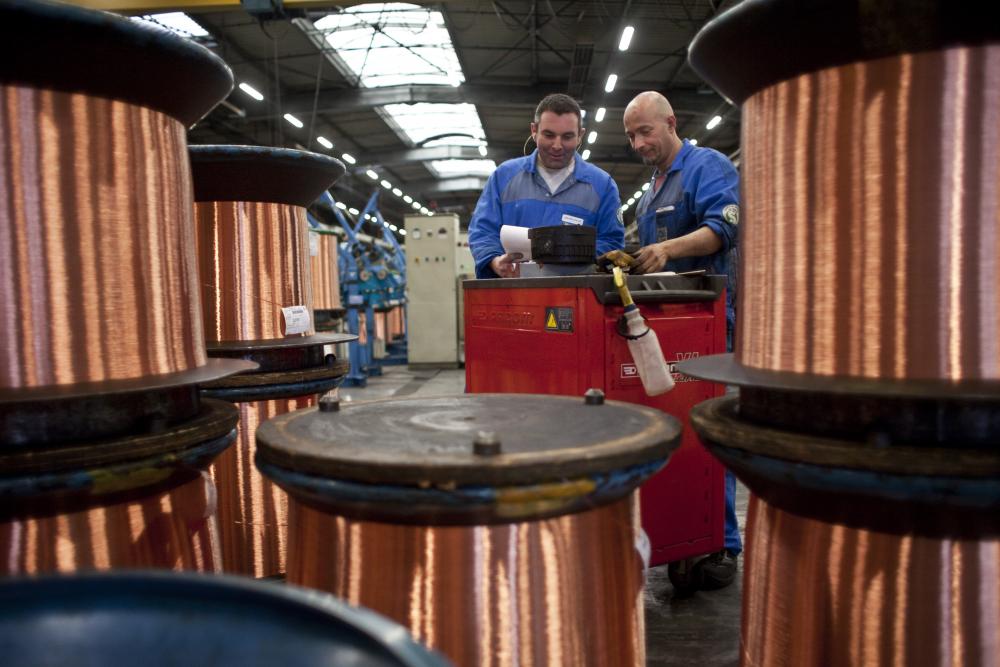 This was undertaken off the back of a national training programme, following reforms in French vocational educational training in 2018. The idea was that it would support the country, by both reskilling the unemployed and rebuilding the workforce for telecoms.
It seemed to do its job, and the organisation evolved, explained Hough. The training now results in around 6,000 new technicians per year. 'A trained technician now is averaging around 400 homes passed,' he said, 'so the prediction is that by around 2022, there will be something in the region of around 27,000 newly skilled technicians.'
Back in the day
Ian Gordon Fudge, owner of training firm, Fiberdk, offered a trainer's perspective. Fudge has been a network trainer for more than 30 years, covering copper, fibre and networks. He has also authored several books about fibre and copper installations.
Fudge's perspective focuses on Denmark, where FTTH deployment first started in a few villages, using two multimode and one single mode fibre: multimode for internet and single mode for TV. Back then, there was one media converter for each home, underground cables from the technical hut to a manhole or street cabinet, and blown enhanced performance fibre units (EPFUs) fibres to the customers.
'A lot has changed,' said Fudge. 'We have more than 30 ISPs at the moment, several very large, some medium sized and lots that are small. Up until a couple of years ago it was the power companies deploying FTTH, and in the last years, this has not expanded very much. About a year ago the "big" company started to deploy FTTH.'
This company, said Fudge, started from scratch, training about 120 people in installation. 'This has helped to change the speed of all the others,' said Fudge. 'They are now deploying as fast as they can. The "big" company announced they were going after the last one million customers, so now, everyone is deploying at full speed!'
The most common deployment method in Denmark, said Fudge, has been active Ethernet, a ring of technical huts interconnected with high-speed switches and routers linked together, with up to 2,500 customers at each technical hut, having their own fibre from each hut. More than half also offer CATV on one fibre.
Under pressure
He said that more companies are changing to GPON. 'There are talks about upgrading to NGPON2 or XGS-PON. The market is under pressure due to the lack of trained fibre installers. This is resulting in badly made installations, and trying to get the trained techs to change company. Due to government funding, more and more networks are becoming open, so the end-customer can choose their own content provider.'
All cables are underground, Fudge went on to explain, with most being air-blown micro cables with 72, 96, 144 and 288 cores, and customer cables 2-6 fibre, typically less than 2mm and blown from a street cabinet. The PON installations, he said are typically with a split
ratio between 1:32 to 1:128.
'FTTH training is everything from the point of presence (POP) to the customer, blowing cables and fibres, installing the ODF, connecting up street cabinets. For the customer, this has a duration of 10 days, but as not all customers build the POP, there can be a five-day variation from the fibre distribution hub to the customer, including mid-span breakout. Lastly, some have five days of measuring, one day OLTS one and two reference, then four days with OTDR measuring. The installation can be point-to-point, PON, or even a combination. After the installation is built, it is connected up with TV and Internet to see it working.'
Fudge has seen for himself, over the years, the type of training required by installers on the frontline. 'There have been trainees from many countries, ever since the multimode installations,' he said, 'and trainees from many countries around the world have been trained in Denmark. The main issues for them are safety, and high-quality installations that should last more than 25 years.'
CASE STUDY: DISRUPTIVE FIBRE OPTIC SOLUTIONS FOR SUSTAINABLE B2B IN FRANCE
Nicolas Aubé, founder and president of Celeste has played an important role in the industrial revolution of broadband. In 2001 Celeste did something new. It launched a broadband internet service provider for public and private businesses. Delivering fibre optics, including network, telephony and cloud services.
According to Aubé: 'We focused on what enterprises needed – five-play services; internet, VPN, fixed and/or mobile telephony and rack housing. High-bandwidth solutions, unique on the market, such as fibre optic internet connections, caught on and have become the new standard.
'Our emergence as a nationwide competitor was a revolution for the French broadband market. Medium-size enterprises across France now access competitively priced, high-bandwidth services quickly and easily.'
Celeste's fibre optic offer is available to 92 per cent of enterprises using ISP services throughout France. Holding only 1 per cent of the overall digital market share today, it is poised to grow in double digits, year-on-year.
Emerging as the B2B provider of choice, Celeste is speeding ahead with confidence, now preferred by museums, wineries, firefighting units, hospitals, small businesses and more. With a network of more than 6,000km of fibre optic cables in the ground, the company's crown jewel is the Marilyn data centre.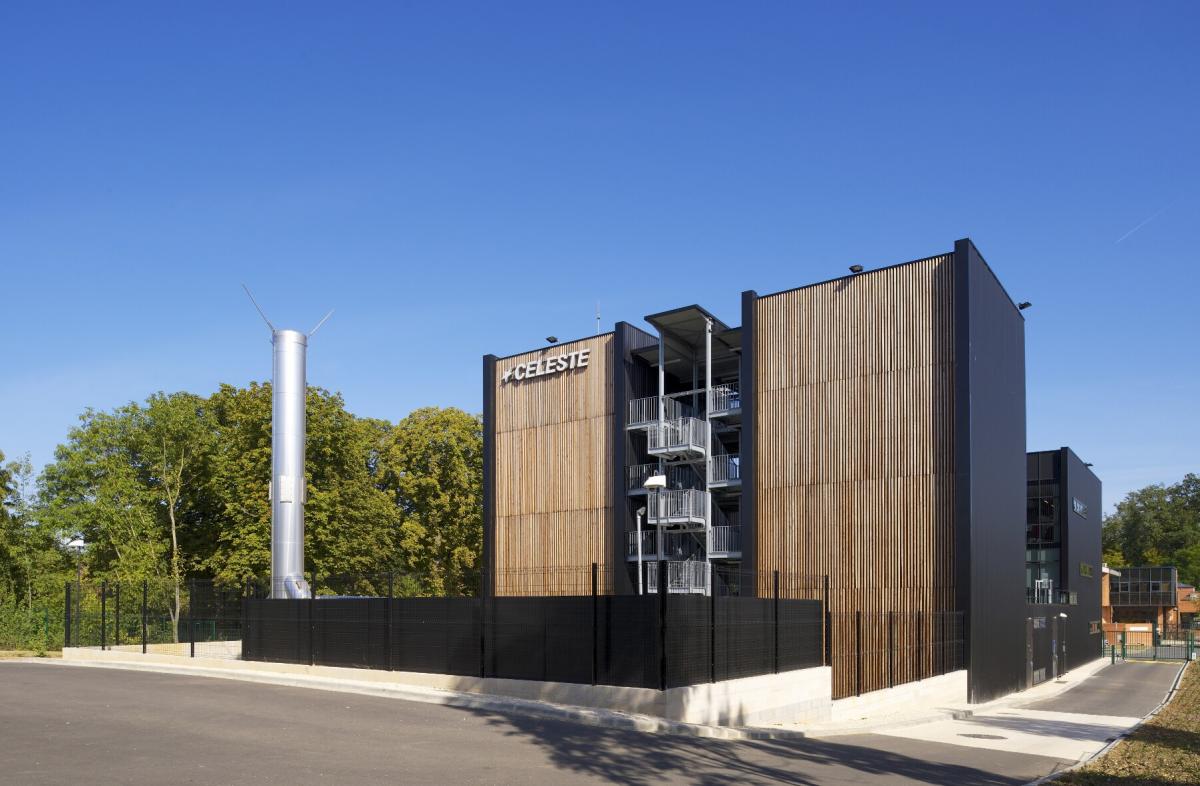 High-energy team, low-energy commitment
According to Sylvain Thueux, data centre manager at Celeste: 'Lower energy consumption is a core deliverable from the Marilyn data centre. We invented a new approach, which is a vertical structure, allowing for nature to climate control the facility. The building draws air from the outside. Our ecological high-density data centre consumes less energy, based on a worldwide patent for vertical air-cooling. Airflow from the ground up makes us the most energy efficient data centre in the world – as far as we know.'
Marilyn's offerings span internet access, MPLS interconnection and fibre optics, IP telephony or hosting from this 'green' data centre. In terms of functionality, it is all about secure data movement at the speed of light, at considerably reduced power costs. The gain in total electricity consumption is estimated at nearly 35 per cent, saving around 6GWh per year, compared to a traditional data centre.
Micro cables over micro modules
Seeking an alternative approach for fibre optic cable, Celeste sought a supplier willing to meet its own criteria. Celeste had specific targets for smoothness, roundness and diameter of fibre optic cable. Tensile strength and crush resistance were important for reliability in the field, and long cable life. Celeste's partnership with OFS for fibre optic solutions fits its strategy to support a growing number of enterprises throughout France, seeking high speed, secure and robust broadband. OFS was brought in for discussions, which resulted in months of trials. This included visits to OFS factories in Augsburg, Germany, and Tangier, Morocco. The team observed technological capabilities and discussed modifications to meet their needs. Three trial cables were developed as proof of concept.
The co-operation produced a contract for OFS to supply 72-fibre cable for 2019, including customised MiDia Micro GX Cable; delivered ahead of schedule and meeting all expectations. More orders followed for 6F, 144F and 288F. Discussions now include OCS/FBS solutions for last mile connectivity.
Christophe Raffegeau, procurement manager with Celeste, said: 'We wanted to source from a leader in fibre optic technology with a like-minded strategy. Dialogue, interaction and mutual motivation made this effort a win-win. Expertise and technical capability from both of us mattered a lot.'
Morad Fatih, OFS regional sales manager, said: 'Celeste sought a resilient micro cable that can withstand pulling during installation. Together, we achieved an excellent result for fibre optic solutions in France, to the benefit of their customers.'
OFS micro loose tube cables value proposition
The OFS portfolio of MiDia micro cables are designed for exceptional air-blown installation performance. They can help lower deployment costs, while increasing capacity and fibre density in limited spaces. Moreover, the cables allow providers to deploy fibre only as needed. This helps to defer initial investment costs, while providing the flexibility needed for future technology upgrades.
The MiDia Micro GX loose tube cable used by Celeste was customised according to their specific needs. It provides a compact and lightweight design that helps to ensure capex and time savings, while retaining ease of installation.
'Winning in the marketplace as the preferred choice for business and governmental networks, telephony and cloud service, requires focus and attention to detail,' said Aubé. 'Our B2B customers in the public and private sectors in France value our strengths in technology, service and sustainability. In contrast with the two huge telecom companies dominating in France, our focus on B2B is all about unique challenges and opportunities.
We are all about partnerships with customers and suppliers. A strategic relationship with OFS for optical fibre solutions, for example, is critical to our performance and commitment to customers.'
Fibre optic network for Paris Fire Brigade Asked Aubé: 'How could Celeste help the Paris Fire Brigade (BSPP) speed up response time and information to make decisions? Why not put fibre optics in all buildings at once, ranging from 2Mb/s to 100Mb/s? This capability is now in place because of mutual trust and commitment. When an enterprise exists to protect life itself, the high performance of fibre optics takes on an even more critical role. For this reason, we take pride in our relationship with the BSPP, providing rapid response to any concerns or outages.'
Networking 82 facilities, the BSPP fibre optic network replaced a system based on antiquated copper lines. According to chief warrant officer, Yann Pascal, IT architecture developer with BSPP: 'Celeste brings us speed, reliability and new capabilities throughout our fibre optic network. Now, BSPP meets a wide range of emergency needs even more efficiently.'
Commanding officer, Fabien Bossus, chief technical officer, agreed: 'Celeste is an extension of our support team, which centres around emergency response in the Paris region. We are measured by response time and supporting quality of life for citizens. Celeste is there for us around the clock, even for small concerns.'