ADVA shipping open line system for direct-detect DCI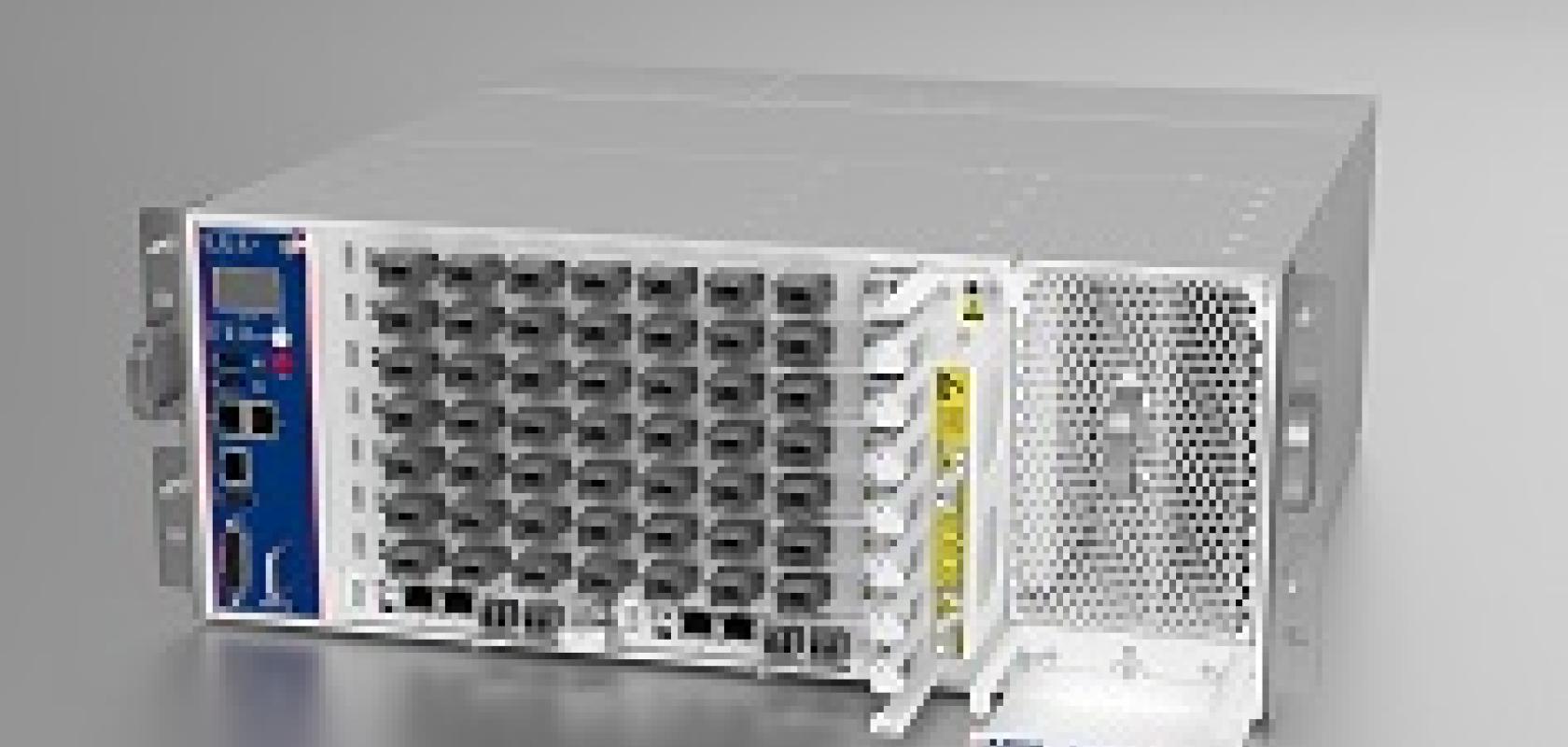 Last year when Microsoft said it was shunning purpose-built data centre interconnect (DCI) boxes in favour of 100G modules that could be plugged directly into data centre switches, there was concern that optical vendors could miss out on this market (see Microsoft shakes up the data centre interconnect market).
But ADVA Optical Networking seemed quietly confident that wouldn't happen.
Now it's clear why. ADVA has revealed that it is already shipping an Open Line System (OLS) to support 100G direct-detect DCI applications. The OLS is part of the company's expanded FSP 3000 CloudConnect DCI platform, providing multiplexing, amplification, and dispersion compensation for alien wavelengths from third-party modules.
The use of direct-detect modules for DCI offers "a compelling alternative for customers who want to avoid the expense of traditional coherent solutions," claims Stephan Rettenberger, ADVA's vice president of marketing.
ADVA's direct-detect technology is now available in two distinct formats. It can be bought as an open line system in a disaggregated manner – and this is likely to be the main use initially – or as a complete solution that includes the terminal and the line system.
"The way the optical layer is designed, it can stand totally alone as disaggregated solution with alien wavelengths from third-party terminal equipment working with coloured optics sitting in a switch or router, even supporting – and this is core of this release – PAM4 direct-detect optics," he explained.
ADVA took part in an early demonstration of direct-detect DCI technology at OFC last year where modules based on a reference design from Inphi were plugged into Arista switches to achieve transmission over ADVA's open line system.
The company has since augmented its OLS with what it calls SmartAmp, an amplifier that extends direct-detect transmissions out to 100km. The new OLS has already achieved "considerable customer success" and has been shipping since the end of 2016, Rettenberger adds.
This form of direct-detect DCI was driven by Microsoft, who were cited in the press release. "With their SmartAmp solution, ADVA Optical Networking helps remove complexity from the deployment and operation of 100Gb/s direct detect DWDM systems, such as Inphi's ColorZ," said Mark Filer, senior optical network architect, Microsoft Azure Networking. "By incorporating necessary 'smarts' like automatic gain-provisioning and active chromatic dispersion compensation in the line system, ADVA Optical Networking benefits customers with a cost-effective DCI solution that is simple and straightforward to deploy at cloud scale."
Though he can't confirm how much traction ADVA's OLS has with Microsoft, Rettenberger invites us to draw our own conclusions. "The fact that Microsoft is endorsing [our OLS] clearly hints that this is an architecture that they see as extremely viable for them," he hinted.
ADVA says it's not just about Microsoft though; the company's direct-detect optical layer technology has been developed jointly with some of the world's largest internet content providers and carrier neutral providers. Within these communities, there is a growing demand for a cost-effective DCI approach that complements more expensive coherent options.
In fact, out of all the 100G ports that ADVA shipped to enterprise and data centre customers last year, about 20 per cent were direct detect based on its 4 x 28Gb/s approach, Rettenberger notes. The ability to support the ColorZ module designed by Inphi, which is based on 100G PAM4 in a QSFP form factor, increases the flexibility of ADVA's DCI platform further.
By disaggregating the terminal functions from the line system, customers can evolve and optimise each network layer separately. Not only does this lead to significant savings in regards to footprint and power, but it also means that wavelengths can be used with any terminal equipment, whether switches, routers or classic transponders. ADVA views this level of flexibility and choice as one of the key attractions of its FSP 3000 CloudConnect platform. To support this, the OLS is fully open, meaning it can be abstracted and operated by all industry-standard SDN controllers.
Coherent is still important. The majority of customers – some 80 to 90 per cent – want coherent technology to achieve high spectral efficiency in longer links, says Rettenberger, but the industry has yet to decide upon the best option for the sub-80km space.
And coherent may find a place in cost-sensitive sub-80km links. Coriant, for example, has recently introduced a coherent module for shorter reaches (see Coriant favours silicon photonics-powered coherent for short-reach DCI links). Meanwhile the Optical Internetworking Forum (OIF) is developing an implementation agreement for what it calls 'Coherent-Lite', with a slimmed-down and therefore lower cost digital signal processor.
"When we talked to the top 20 internet content providers, interestingly enough they all seem to arrive at slightly different conclusions about what is the best solution for DCI," Rettenberger said.