Bavaria receives State aid approval for high capacity investment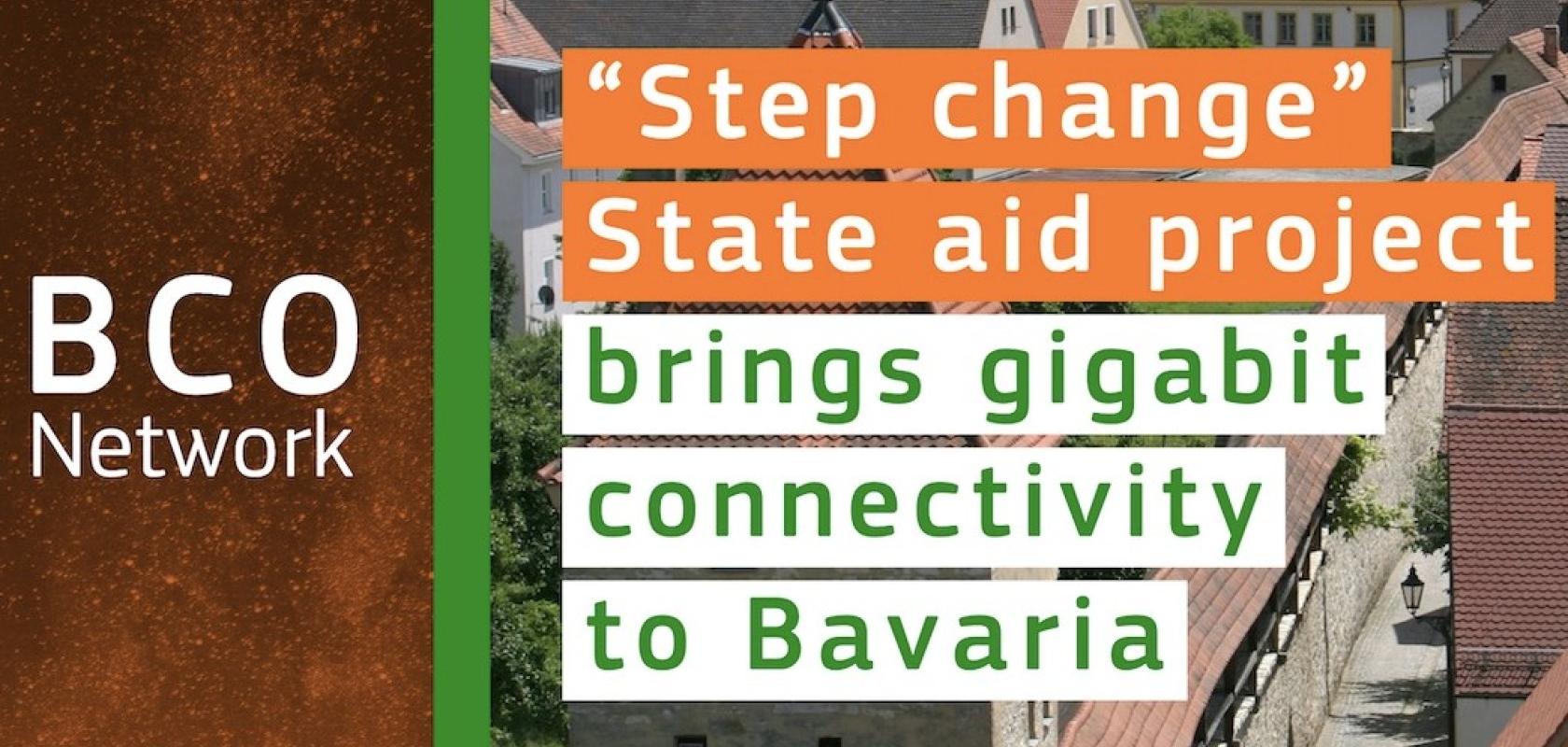 The European Commission has approved an investment project to provide very high capacity broadband networks in six Bavarian municipalities that are already supplied with 30Mb/s connectivity.
The network will be designed to be capable of offering speeds of 200Mb/s for households and 1Gb/s for companies and public institutions. The project represents a first step towards a future larger roll-out of such infrastructure in Germany. The pilot projects will take place in: City Ebersberg, Upper Bavaria; Markt Hutthurm, Lower Bavaria; City Berching, Upper Palatinate; City of Kulmbach, Upper Franconia; Municipality Kammerstein, Middle Franconia and Municipality Kleinostheim, Lower Franconia.
The project enables public investment in areas where the 2025 connectivity targets are not yet met and no sufficient infrastructure is to be provided by private investors within the next three years. To avoid duplication of infrastructure, the Bavarian authorities will take into account existing and planned investments by market operators. So, the infrastructure will connect customers who do not yet have access to minimum speeds of 100Mb/s download for households; 200Mb/s symmetric (upload and download) or more than 500Mb/s download for companies.
Albert Füracker, Bavarian state minister of finance and regional identity said: 'It was important to the Commission that the support should lead to a 'step change' in connectivity - a substantial improvement in the bandwidths available after the expansion - but also that private investment should not be prevented or devalued. The creation of equal living conditions in the cities and rural areas is a constitutional mandate in Bavaria. Experience shows that in rural areas the privately financed expansion of broadband networks lags far behind that in cities. Gigabit connections are necessary to maintain existing jobs and create new ones. We want to actively address the goals of the European Commission to make gigabit connectivity available by 2025.'
Commissioner for competition, Margrethe Vestager, added: 'Very high-capacity networks are increasingly important in our economies, for the education sector, for healthcare, for manufacturing or transport. Our decision, that for the first time endorses a public investment to achieve the connectivity targets set out in the Gigabit Communication, will help reach these targets while ensuring that competition is not unduly distorted, to the benefit of citizens and businesses.'
The new networks will not be deployed where a very high capacity infrastructure already exists or is planned by private investors. Areas where two or more networks provide fast broadband (30Mb/s or more) in parallel will also be excluded.