CityFibre-Vodafone partnership to deliver first Scottish full fibre city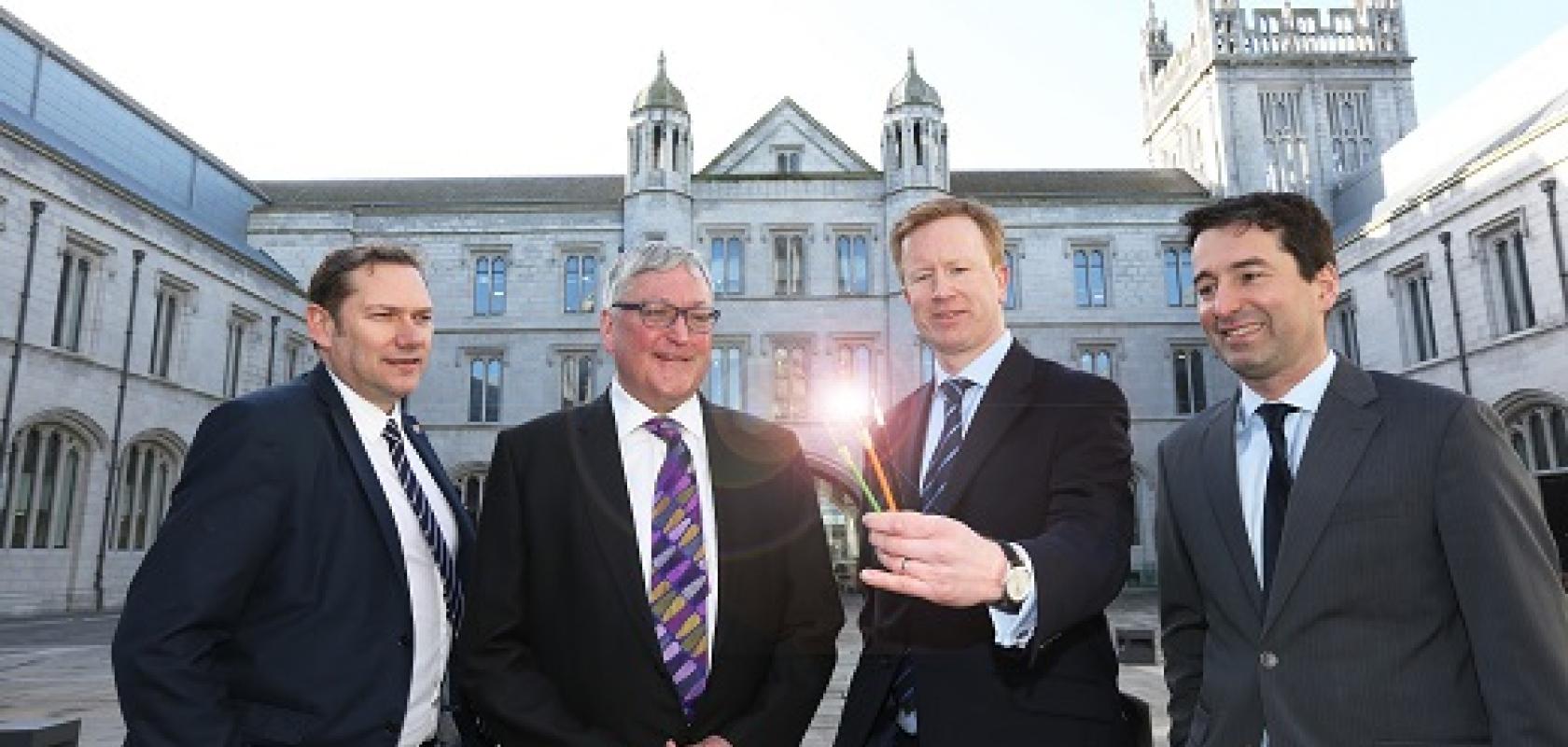 Aberdeen is set to become Scotland's first gigabit-speed fibre broadband city following an extended partnership between Vodafone and CityFibre to introduce a gigabit-capable full fibre broadband network under the two companies' fibre to the premises (FTTP) programme. CityFibre will invest at least £40 million of private funds in the city-wide roll-out, after which nearly every home and business will be able to access to gigabit-speed broadband.
The programme will also help the Scottish government achieve its 'Reaching 100%' ambition of making Scotland one of the best-connected places in Europe, unlocking its full potential in a digital world. Fibre optic cables are used at every stage of the connection, allowing ultrafast and reliable broadband services capable of gigabit speeds (1,000 Mb/s). At present, says Vodafone, just three per cent of UK premises have access to these superior standard connections. CityFibre will start construction of the new network in Aberdeen in July, using modern build techniques to deploy the network quickly, while minimising disruption.
Cllr Douglas Lumsden, co-Leader of Aberdeen City Council, commented: 'This announcement represents a significant step forward in delivering connectivity which will change the lives of residents and give businesses access to new ways of working. Aberdeen City Council is determined to lead from the front in digital transformation and enhance the city's standing on the global stage.'
Fergus Ewing MSP, cabinet secretary for rural economy and connectivity welcomed the news, stating: 'This announcement also reaffirms that our approach to Reaching 100% is working. We are focusing our £600m investment in Scotland's rural areas, while also creating the right environment to encourage commercial providers like CityFibre and Vodafone to invest in our urban areas. Our approach will ensure we meet our commitment to deliver 100% superfast broadband access across Scotland by the end of 2021.'
Added Vodafone UK chief executive Nick Jeffery: 'Our Gigabit broadband services, delivered over CityFibre's new full fibre networks, will help Aberdeen build on its credentials in innovation and as one of the best places to start a business. It will also transform consumers' daily lives through superior Internet access.'
Greg Mesch, chief executive at CityFibre concluded: "Our commitment to Aberdeen is further evidence of the action CityFibre is taking to deliver Britain's full fibre future. Our existing network in Aberdeen provides us with an eighteen-month head-start on a full fibre roll-out to nearly every home and business in the city. With similar FTTP backbone networks already built in over 40 UK towns and cities, our contribution to national full fibre coverage is well underway.'
Aberdeen is the second UK location to be announced as part of a strategic partnership between Vodafone and CityFibre, unveiled in November last year (see Vodafone-CityFibre deal could shake up British broadband and Vodafone and CityFibre choose Milton Keynes for FTTP roll-out) . The partnership focuses on extending CityFibre's existing FTTP infrastructure to approximately 12 cities and reaching one million homes across the UK by 2021.