Deal agreed for undersea cable connecting Europe and Latin America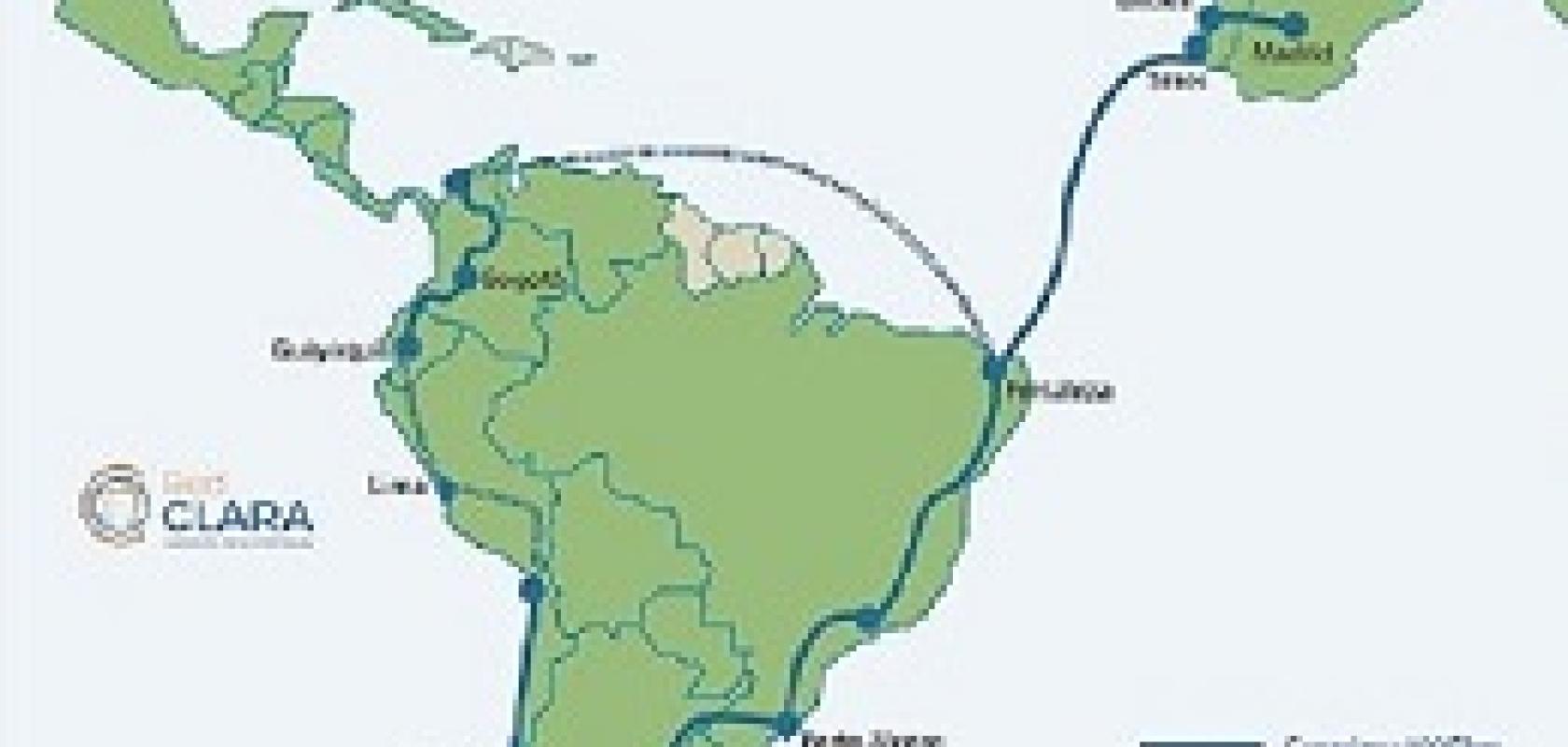 The Building Europe Link to Latin America (BELLA) consortium - which boasts a leading investor in the European Commission - has signed an agreement with another consortium, EllaLink, to deploy an underwater fibre optic cable connecting Europe and Latin America.
The European Commission is investing around €26.5 million, alongside the consortium's collection of public stakeholders. Amongst its main aims, the group wants to guarantee a dedicated section of the new cable to link European and Latin America research and education networks, with €10 million of funding under the Horizon 2020 programme from the Directorate General for Communications Networks, Content & Technology (DG CONNECT); and €8.5 million of funding from the Directorate-General for Internal Market, Industry, Entrepreneurship and SMEs (DG GROW) under the Copernicus programme. 
The other main aim is to extend the high capacity to academic research networks in Latin America, with funding of €8 million under the regional Development Cooperation Instrument from the Directorate-General for International Cooperation and Development (DG DEVCO).
The BELLA consortium is composed of 11 European and Latin American research and education networks from Brazil, Chile, Colombia, Ecuador, France, Germany, Italy, Portugal and Spain, together with the regional networks RedCLARA, the Latin American research & education network, and GÉANT, the pan-European research and education network.
The subsea cable is scheduled to begin providing high capacity transmission between Portugal and Brazil in 2020, with plans to extend to both Latin America and within the EU. It will strengthen the links between research and education networks in the two continents in a step towards creating an EU–Latin America common research area.
As well as the cable construction, the BELLA consortium says that it will support improved interconnectivity between Latin American networks for research and education, and will finance sections of the cable running between countries in the region.
Cable construction will begin when the contract enters into force, which is expected to happen shortly.