Emtelle selected for €63 million German network expansion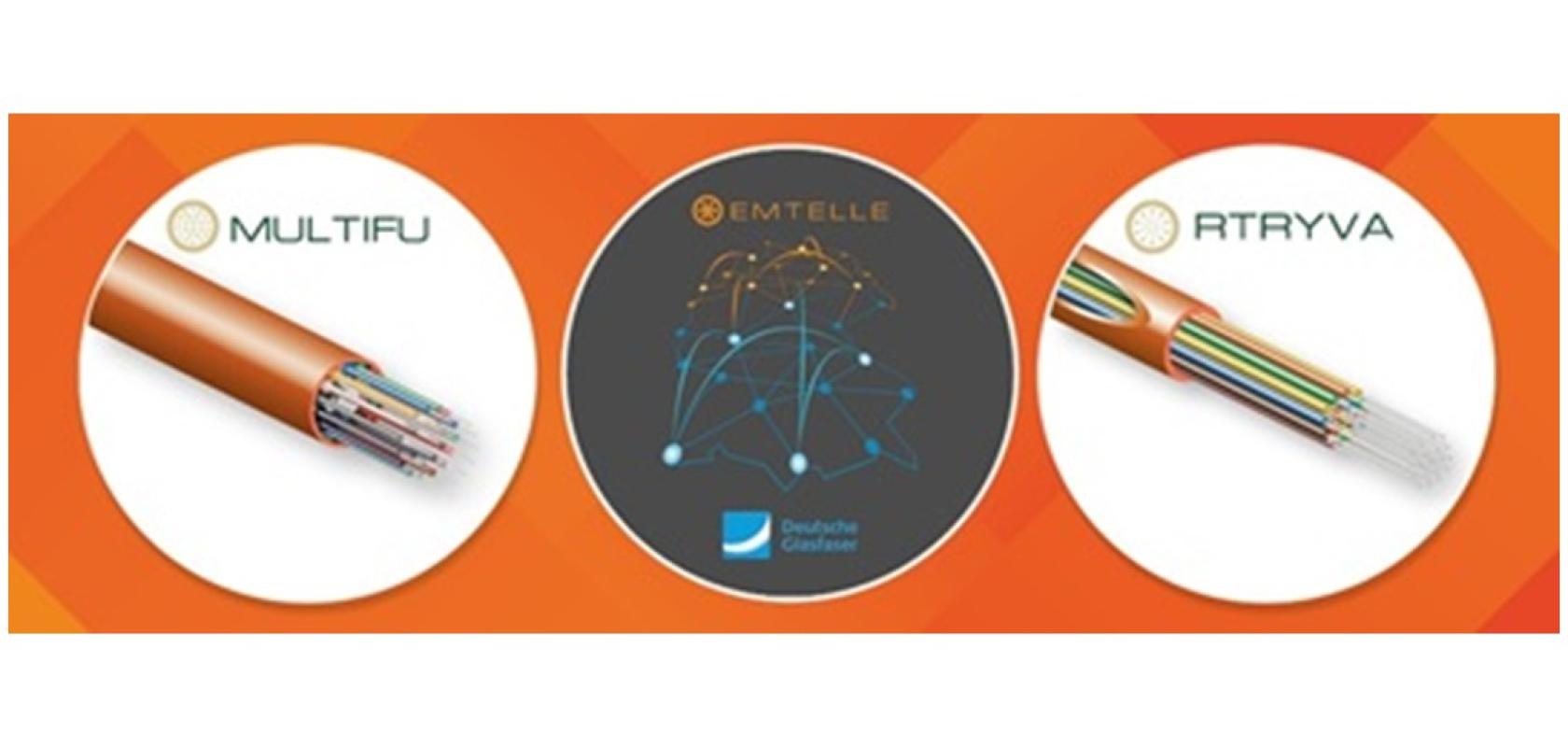 Emtelle has entered into a strategic partnership with Deutsche Glasfaser for the supply of a range of tube bundles and fibre cables to the German fibre to the home provider's nationwide expansion project.
Targeting rural regions of Germany, Deutsche Glasfaser has already begun deployment of an ultra-fast broadband network using these solutions in Germany's largest state. The deployment will now progress to western Germany with plans to expand northwards and to the east of the country.
Having supported the provider since 2012, Emtelle was selected as the primary and sole solution provider of the project. The company was awarded the €63 million contract following a competitive tender process.
The long-term agreement secures the supply of Emtelle's enhanced 4mm tube bundles with use of its 12 and 24-way Multifu. The company's RTRYVA solution and 7mm tube bundles will also be supplied to support the network upgrade in certain areas, while its 10/6mm solutions will cover the government funded areas of the project.
Stephan Zimmermann CTO at Deutsche Glasfaser commented: 'As Germany's fastest-growing FTTH network provider, it's vital that we have the technology in place which can enable us to rollout ultra-fast connectivity to the outmost rural areas of the nation – and to do so rapidly," said. "This is exactly why we have chosen Emtelle's high-quality, reliable solutions for the project, with their innovative Multifu solution providing us with the means to swiftly deploy and expand FTTH networks across the nation, which will ultimately, connect the unconnected.'
Tony Rodgers, CEO of Emtelle Group, added: 'Our tailor-made, innovative solutions are designed to overcome the key challenges of building complex and largescale fibre deployments, enabling Deutsche Glasfaser to meet the demand for high-speed connectivity in every corner of the nation.'