Europe enjoys optical spending revival, reports IHS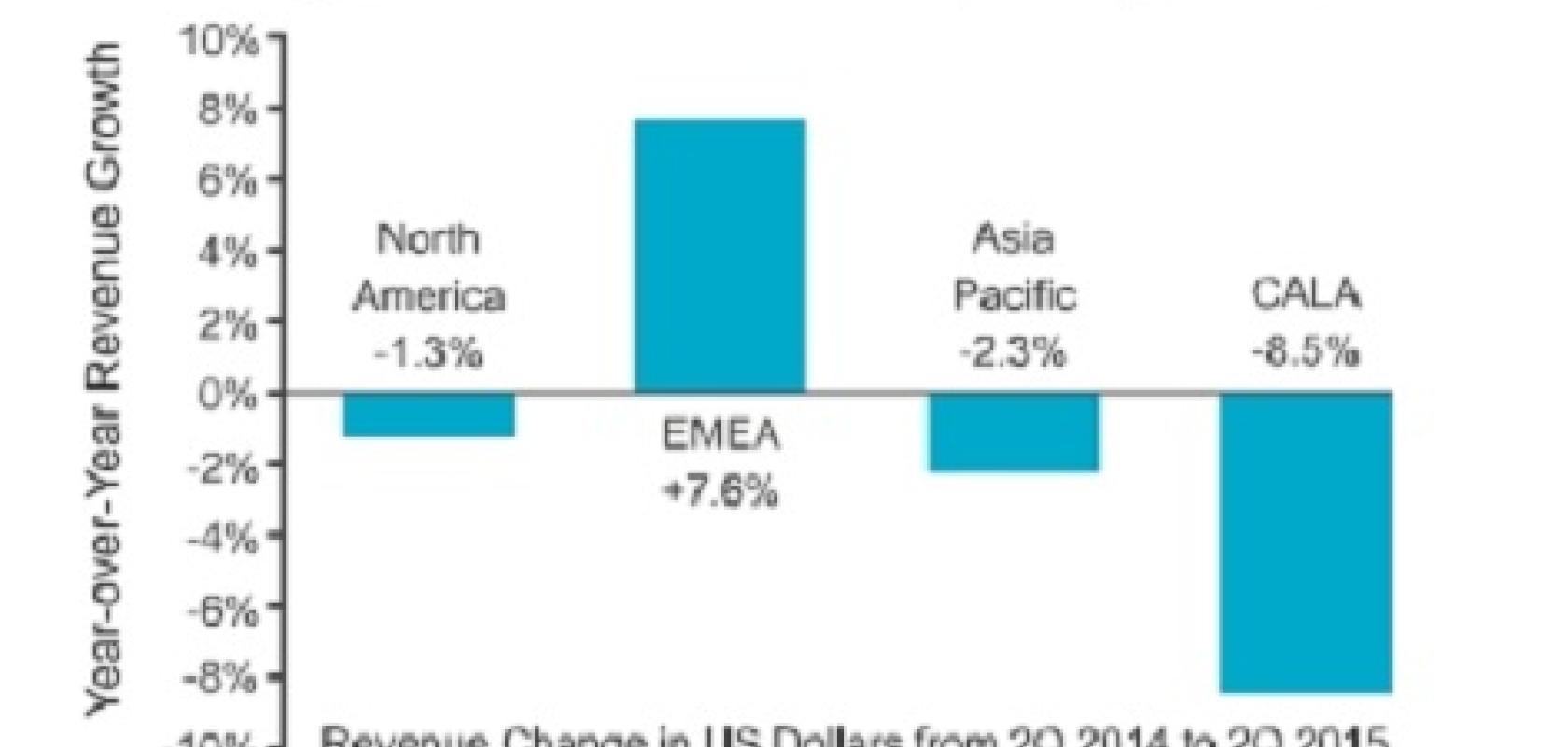 Global sales of optical network hardware grew 22 per cent in the second quarter of 2015 (2Q15) compared to the previous quarter, but was essentially flat compared to a year ago, according to the latest report from market research firm IHS.
Preliminary results from IHS Infonetics Optical Network Hardware report indicate that Europe is the only major world region to post positive year-over-year growth in 2Q15, with spending up eight per cent.
In contrast, spending on optical network hardware in Asia Pacific surged 36 per cent in 2Q15 compared to the previous quarter, but is down two per cent from a year ago.
"With three consecutive quarters of good results, Europe is signalling a reversal of the terrible optical spending that we've seen in the region over the last five years," said Andrew Schmitt, research director for carrier transport networking at IHS.
"When taking into account currency effects, the results are even stronger – adjusted for exchange rate, optical spending in Europe saw a 30 per cent year-over-year growth rate in the second quarter when measured in euros," Schmitt said.
The results mark Europe's third consecutive quarter of year-over-year growth (see Europe exits optical spending slump, says IHS Infonetics).
There were also positive results for WDM equipment revenues, which continued on an upward trajectory with a third consecutive year of growth. The market for WDM equipment grew 23 per cent quarter over quarter, and was up 6 per cent from the same quarter in 2014. WDM hardware now accounts for 86 per cent of total worldwide optical hardware revenues, the market research firm found.
The leading optical systems vendors are Alcatel-Lucent, Ciena and Infinera, according to Schmitt. Alcatel-Lucent plans to merge with Nokia, an action IHS "does not expect to have any transformative effects on ALU's optical business or the competitive landscape".
IHS Infonetics' quarterly Optical Network Hardware report, which will be published by 24 August, examines the vendors, markets and trends related to metro and long haul WDM and SONET/SDH equipment used to build optical networks.