Google cable connecting Chile and California completed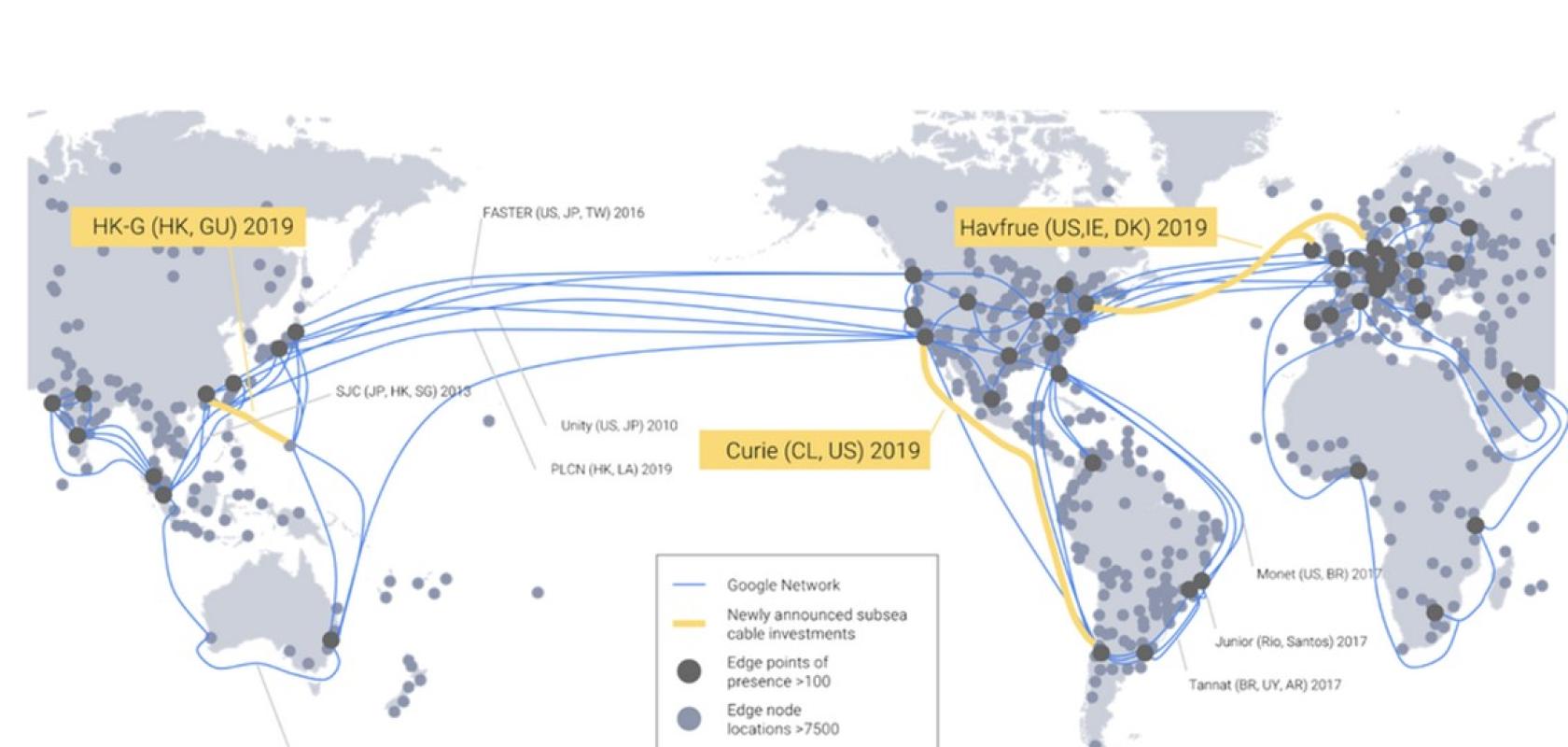 Google, in partnership with SubCom, has completed the installation of submarine cable that unites Chile and California through Google's data infrastructure.
Work commenced on the cable – named Curie –a little over a year ago as part of Google's drive to build a higher-performing public cloud. It invested $47 billion globally between 2016 and 2018 on data centres and submarine cables that connect the world and serve its users and Google Cloud customers.
Named after physicist and chemist Marie Curie, the Curie cable system is the thirteenth submarine cable that Google has funded. It is a four-fibre-pair and 10,000km cable connecting Los Angeles, California, and Valparaiso, Chile, with a branching unit for future connectivity to Panama. Google claims it will be the first new cable to land in Chile in almost 20 years, and will become the largest single data pipe connecting the country.
Jayne Stowell, senior strategic negotiator at Google Global Infrastructure Group explained: 'Google's network is a critical part of our infrastructure, enabling us to process immense amounts of information, in real time, to host some of the most demanding services in the world and to deliver content with the highest levels of availability and efficiency.'
Chris Carobene, vice president of marine services and network construction at SubCom added: Google and SubCom's consistent teamwork allowed for mitigation of potential risks to the Curie cable system project schedule, enabling early completion of the Valparaiso landing. We look forward to continued collaboration on future projects."