IHS Markit rates cloud infrastructure service providers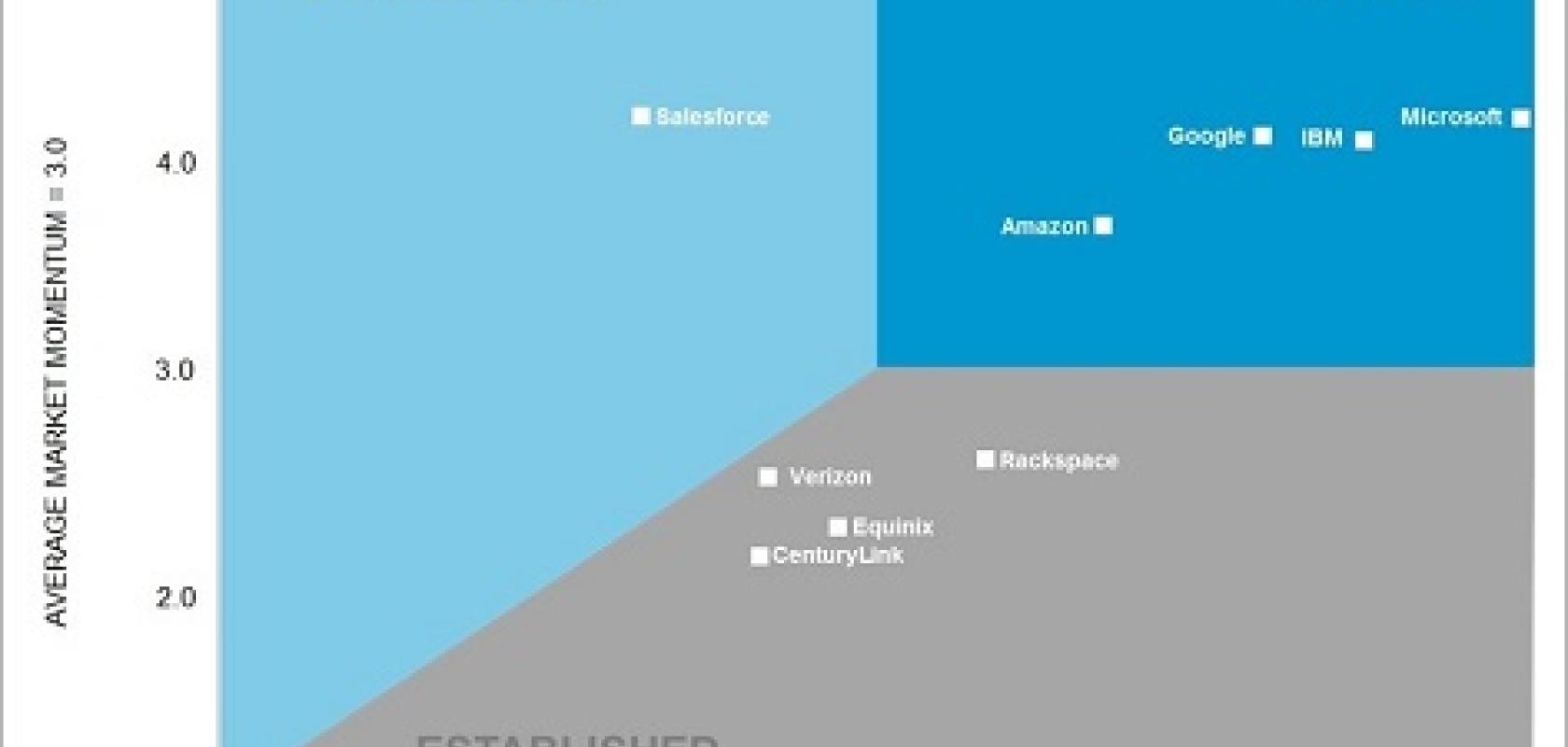 Amazon, Google, IBM and Microsoft are the leading cloud infrastructure services providers, according to the latest research from analyst firm IHS Markit.
The Cloud IT Infrastructure Service Provider Scorecard profiles and analyses the top seven revenue providers of off-premises cloud IT infrastructure services: including Amazon (AWS), CenturyLink, Equinix, Google, IBM, Microsoft (Azure) and Rackspace.
The scorecard evaluates these service providers on criteria based on concrete data and metrics, including direct feedback from buyers, provider market share, market share momentum, financials, brand recognition, reputation for innovation and other benchmarks. Providers are classified as leader, established or challenger depending on their overall score.
For 2016, Amazon, Google, IBM and Microsoft received the leader designation for cloud IT infrastructure services, while CenturyLink, Equinix and Rackspace were identified as established players.
'Leadership in the cloud IT infrastructure services market requires very strong in-house software development skills, and all the leaders in our scorecard have a long history of innovation,' said Cliff Grossner, senior research director, data centre, cloud and SDN, at IHS Markit.
'Established players, meanwhile, are able to leverage an existing services client base to which they can offer operational efficiencies. Although they have lower market momentum than the leaders, their significant presence indicates strong adoption of their solutions,' he added.
The off-premises cloud service market segments analysed for this scorecard include infrastructure as a service (IaaS), cloud as a service (CaaS) and platform as a service (PaaS).