LightCounting: 100GbE optics sales exceeded $1B in 2016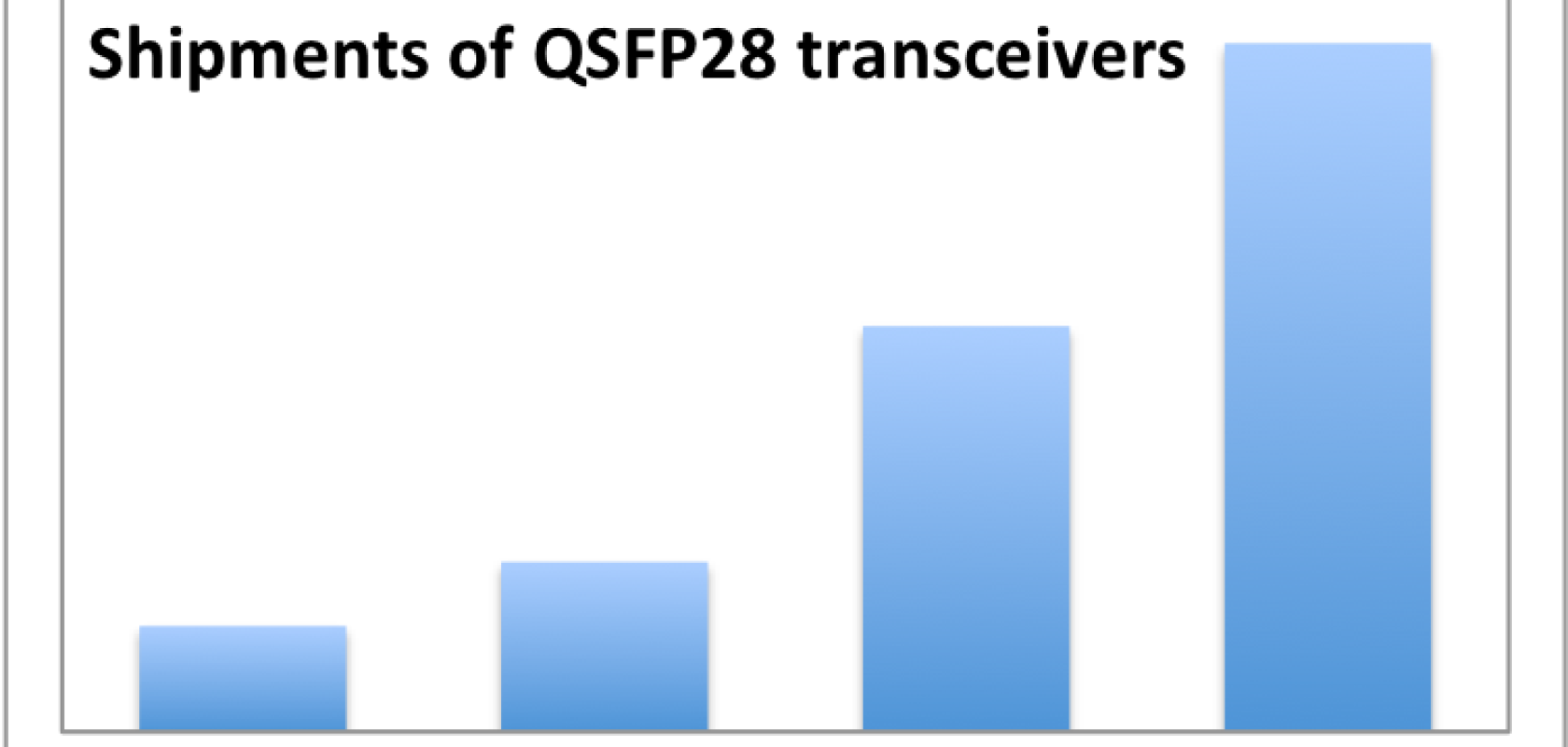 Total sales of 100 Gigabit Ethernet optical transceivers reached $1.15 billion in 2016, an increase of 150 per cent compared to $460 million in 2015, according to the latest data from market research firm LightCounting.
Shipments were constrained in the earlier part of the year as demand for 100 Gigabit Ethernet optics outstripped supply and vendors were struggling to add capacity.
However, data for the last quarter of 2016 – when shipments increased sharply – indicates that suppliers are catching up with the demand. Applied Optoelectronics, ColorChip, Finisar, InnoLight, Intel, Luxtera and Source Photonics all reported high-volume shipments of these products.
Overall, close to one million units were shipped in 2016, including more than 700,000 QSFP28 modules. Half of these were shipped in the fourth quarter.
Expectations for 2017 are high because construction on new mega data centres and upgrades to the existing ones will require a lot of 100GbE optics.
LightCounting will use the latest market data to update its forecast for Ethernet optical transceivers, which will be included in the 'High-Speed Ethernet Optics Report' to be published on March 31.