Monet US-Brazil cable system is ready for service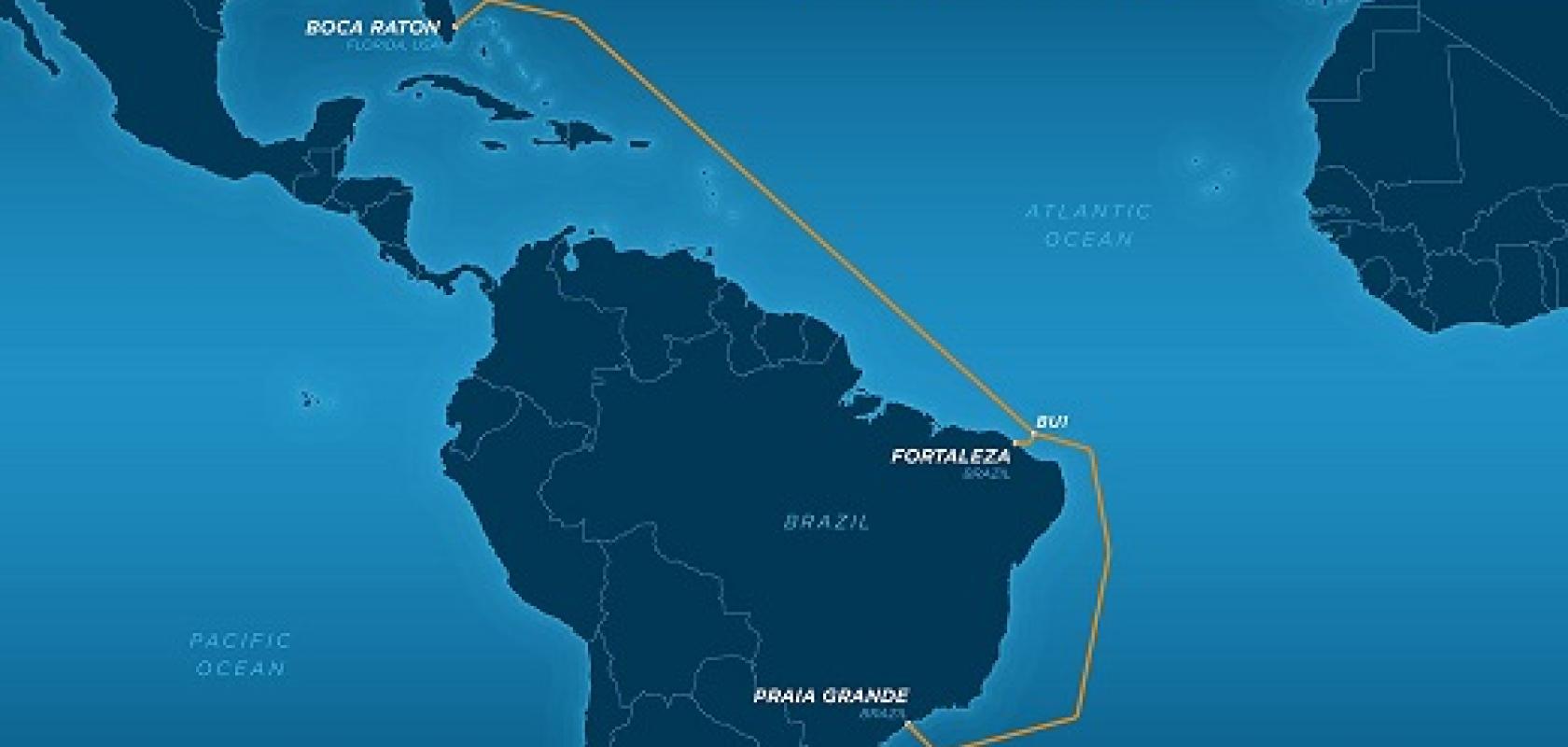 Intercontinental Submarine Cable Enhancing Connectivity from the United States to Brazil is Now Complete
EATONTOWN, N.J., December 4, 2017 – Algar Telecom (Brazil), Angola Cables (Angola), Antel (Uruguay), Google and TE SubCom, a TE Connectivity Ltd. company (NYSE: TEL) and an industry pioneer in undersea communications technology, today announced that the Monet Cable System ("Monet") has reached Ready for Service status. Commercial traffic should be able to commence shortly. This milestone means that the 10,556km cable that connects Florida to Brazil is complete and prepared to provide more than 64 Tbps of capacity to users.
Built using SubCom's Open Cables concept, Monet was built in a way that provided the consortium with choice and flexibility in the selection of line cards while continuing to take advantage of the latest wet plant technology. Monet provides a powerful and stable internet backbone designed to serve the current connectivity needs in the Latin American region and to pave the way for increased capacity demands in the future.
Debra Brask, vice president of Project Management of TE SubCom, said of the project: "The successful implementation of Monet is the result of excellent teamwork between TE SubCom and the purchasers to mitigate project risks. TE SubCom is proud to have delivered on time a flexible, highly reliable system to this distinguished group of customers."
Antonio Nunes, chairperson of the Monet Executive Committee said: "We are proud to have completed this project with SubCom in the most efficient manner possible. The open cable approach enabled each Monet party to meet its respective network objectives while still benefitting from the strengths of a joint build partnering model. Each of the parties, working with TE SubCom, was able to create a network that should meet our technology and cost needs well into the future."
Monet Submarine Cable Facts
Monet is owned by Algar Telecom (a Brazilian telecom company and ISP), Angola Cables (an Angolan telecom company operating in the wholesale market), Antel (the Uruguayan telecom company) and Google.
The 100G-capable cable system will provide a low-latency route from Brazil to North America with a minimum bandwidth of approximately 64 Tbps.
Shore landings for Monet include Boca Raton, Fla.; Fortaleza, Brazil; and Praia Grande, Brazil.