NTT declares Asia Pacific Gateway ready for service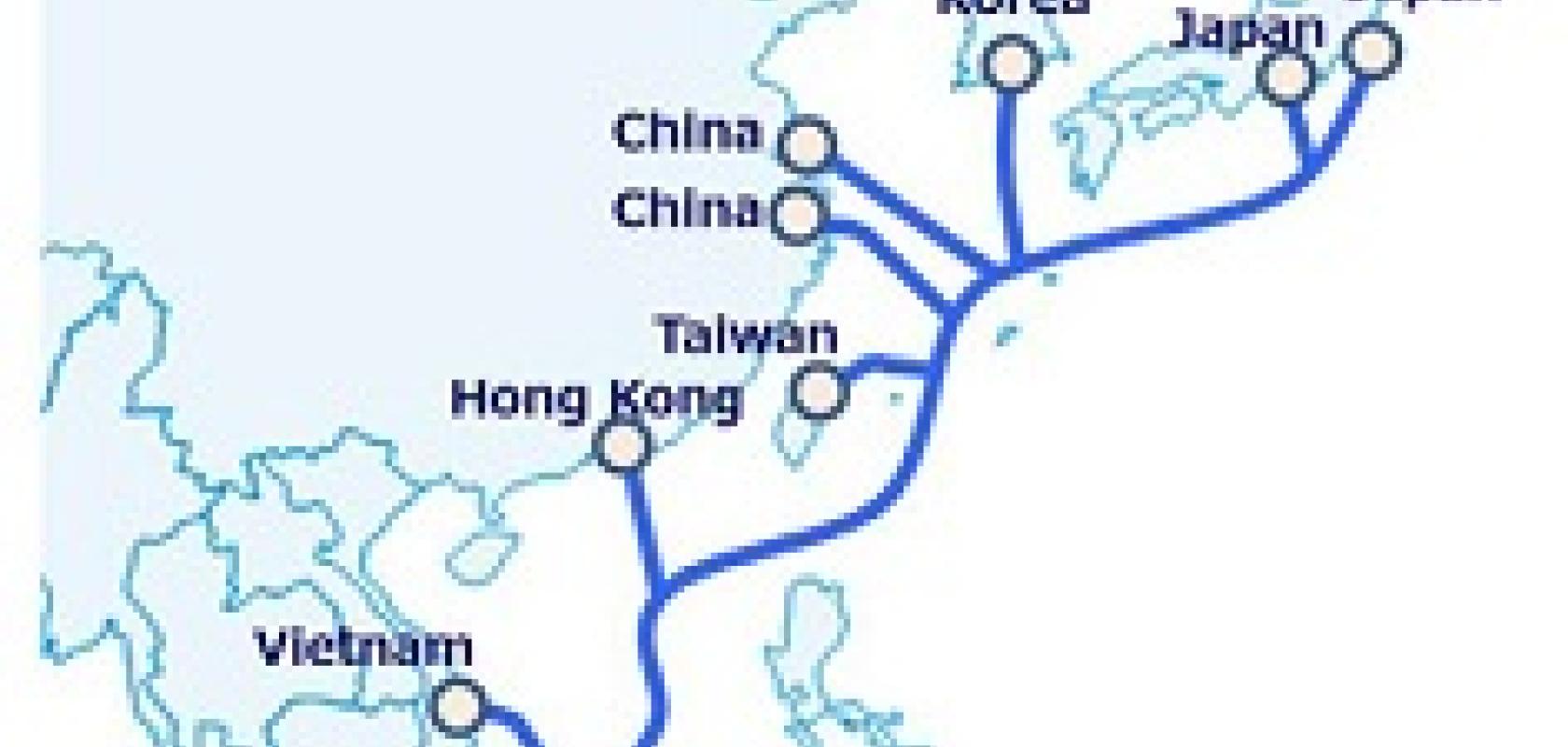 NTT Communications, the ICT and communication business within NTT Group, says the Asia Pacific Gateway (APG), a high-bandwidth submarine cable network connecting countries across Asia, is ready for business.
The APG will increase data transmission capacity in the Asian region, improve connectivity between various regions and countries and improve redundancy by means of diverse routing, the company claims.
Service on the cable has been launched in partnership with major telecom carriers in the region. 11 have an ownership stake in the system, including NTT, China Telecom, China Unicom, Chunghwa Telecom, KT, Starhub, LG Uplus, China Mobile, Viettel Corporation, Vietnam Telecom International, and TIME dotcom though its subsidiary Global Transit.
Subsequently Facebook invested in the cable.
With a total length of 10,400 km, the APG network exploits 100Gb/s optical transmission capabilities and digital coherent technology to deliver capacity of more than 54Tb/s, the highest of any network in Asia to date.
The cable routing avoids areas prone to earthquakes and typhoons, and has connectivity points in Mainland China, Hong Kong, Taiwan, Japan, Korea, Malaysia, Singapore, Thailand and Vietnam.
In Japan, NTT has established diverse landing points in the east and west, both with interconnection to the Pacific Crossing-1 (PC-1) cable. Likewise, the cable also connects to the Asia Submarine-Cable Express (ASE) in both Singapore and Hong Kong. Thus, NTT Com operates totally diverse cable routes between the US West Coast and key economic hubs in Asia regions, offering even greater reliability and redundancy in its global network.