OFS ocean optical fibre demonstrates 300Gb/s over trans-Pacific distance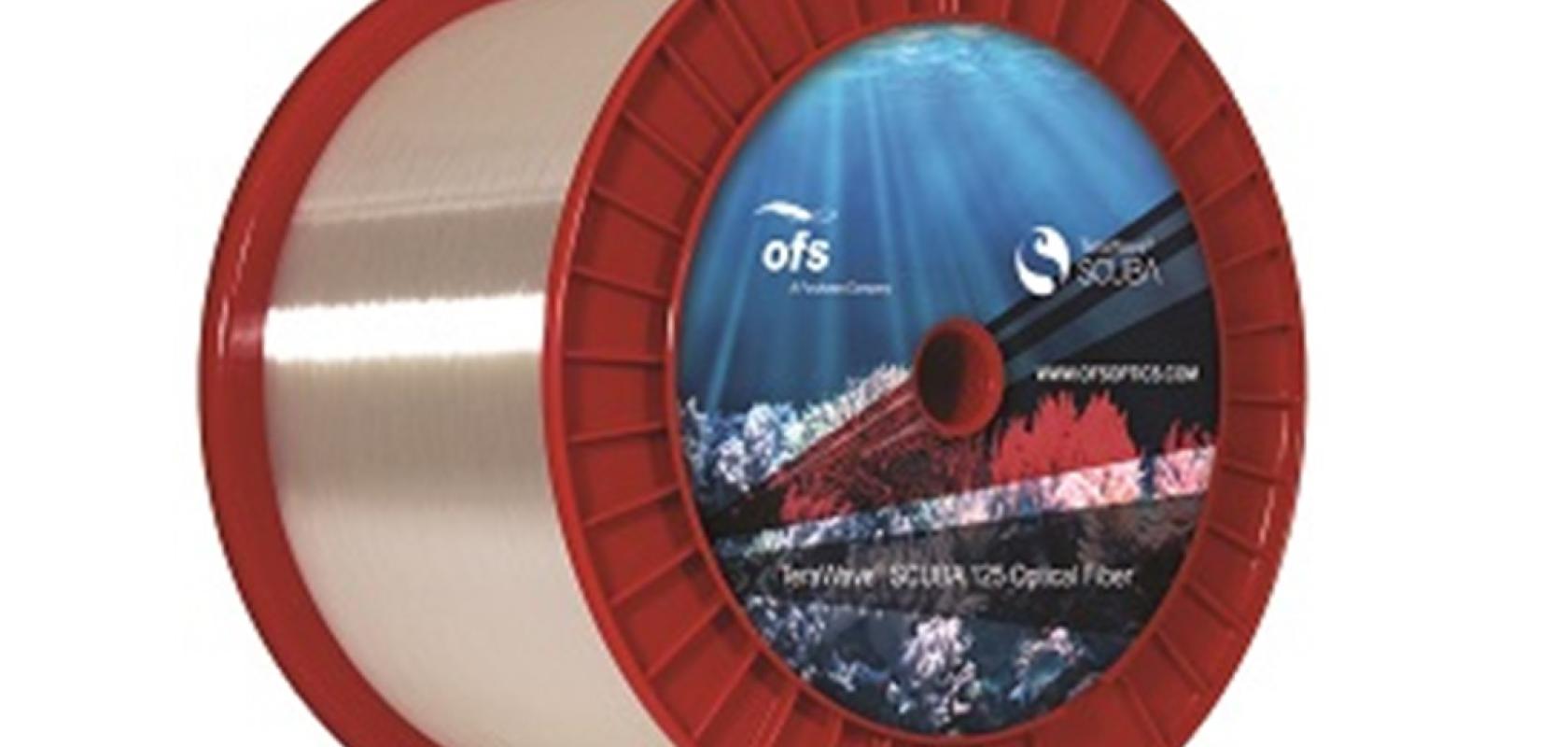 The TeraWave SCUBA150 optical fibre from OFS Optics has demonstrated that it can enable transport of 300Gb/s over a 14,000km link.
Announced at the recent OFC Conference and Exhibition in San Diego, the company says that this is the first demonstration to cover a distance greater than 10,000km at 300Gb/s using commercially available, real-time digital signal processor (DSP) and components.
As well as the ocean optical fibre, which was launched at the 2016 iteration of the event, the demonstration used an up-to-64Gbaud coherent DSP (ExaSPEED TERA), high bandwidth coherent driver modulator (HB-CDM) and a high bandwidth intradyne coherent receiver (HB-ICR) from NTT Electronics (NEL) Corporation, and a high power and narrow linewidth micro integrable tunable laser assembly (FJL-Series uITLA) from Furukawa Electric Co., Ltd. Error-free performance after 14,000km transmission was achieved with a 5dB margin.
OFS CTO David DiGiovanni said: 'Combined with multidimensional modulation, this combination eliminated nonlinear impairments, even at 300Gb/s/channel. This remarkable link distance highlights the potential of TeraWave SCUBA150 for significantly higher bitrates over trans-Pacific distances.'
Added Osamu Ishida, EVP & GM of NEL Broadband System and Device Business Group: 'We are very excited by our contribution to this remarkable demonstration with our industry leading coherent DSP and optical components.'
Concluded Toshihiko Ota, Furukawa Electric general manager of FITEL Products Division: 'Furukawa Electric recently developed the next generation uITLA that has been used in the trial. The laser can be tuned over more than 50 nm, has low noise, narrow linewidth and output power up to 18 dBm. All these parameters are important for successful implementation of the sophisticated modulation formats that can be generated by ExaSPEED TERA at 32-64 Gbaud/s baud rate.'