Openreach to create and fill 4,000 jobs this year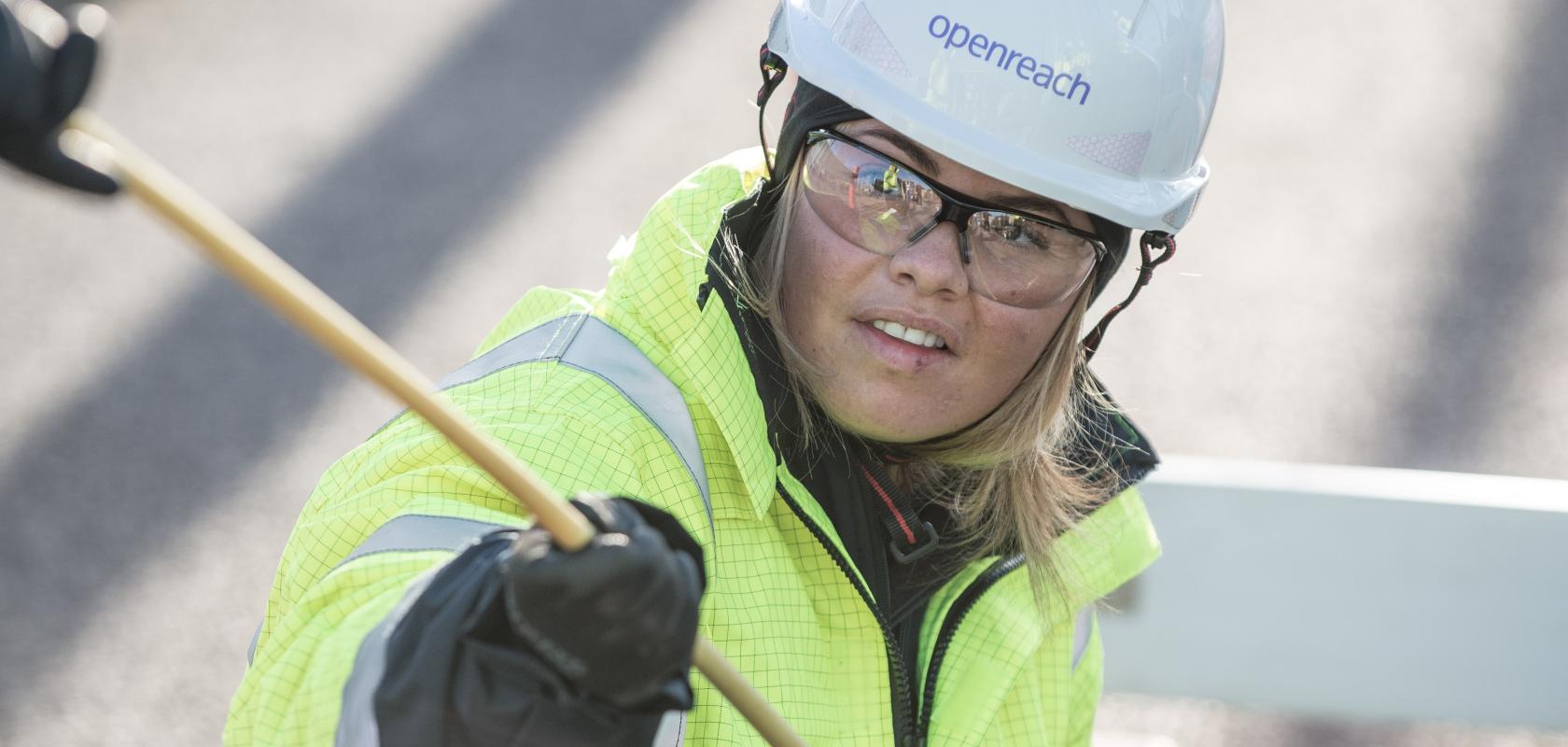 UK network provider, Openreach is to create and fill more than 4,000 jobs during 2022, including around 3,000 apprenticeships, as part of an investment drive in its network, people and training.
The new recruits will be based throughout the UK, working to build and connect customers to the company's fibre broadband.
The company said that it is committed to building a more diverse and inclusive workforce in an industry that has traditionally been very white and male dominated. Last year, the company attracted 600 women into trainee engineering roles, thanks partly to employing language experts to transform its job adverts and descriptions, making them gender neutral. The provider said that the new roles offer a competitive starting salary and long-term career prospects, but candidates don't need any formal qualifications to apply.
Clive Selley, CEO, Openreach, said: 'I'm proud that we're continuing to invest heavily in our people, having hired and trained more than 8,000 new engineers over the last two years. We want to reflect the communities we serve and give opportunities to people from all backgrounds, so I'm encouraged that we've recruited more women and minority groups this year compared to last year, but we've got much more to do in an industry that hasn't been very diverse historically.
Chancellor of the Exchequer, Rishi Sunak said: 'I firmly believe in the importance of supporting women in STEM and am delighted to see Openreach doubling the number of women in trainee engineering roles last year. Investing in creating thousands of new jobs and apprenticeships will also boost our mission to level-up communities, support economic growth and give more people across the country the opportunity to develop the skills and knowledge they need to fulfil their potential.'
Andy Kerr, deputy general secretary at the Communication Workers Union (CWU) said: 'The CWU welcomes the creation of the 4,000 new jobs this year including 3,000 apprenticeships. We have worked with the company to ensure that all those employed will have access not only to good quality jobs on appointment but career structures in the future. The transition to fibre continues to create fantastic opportunities for existing employees as well these new recruits.'