Philippe Morin takes the helm as EXFO's new CEO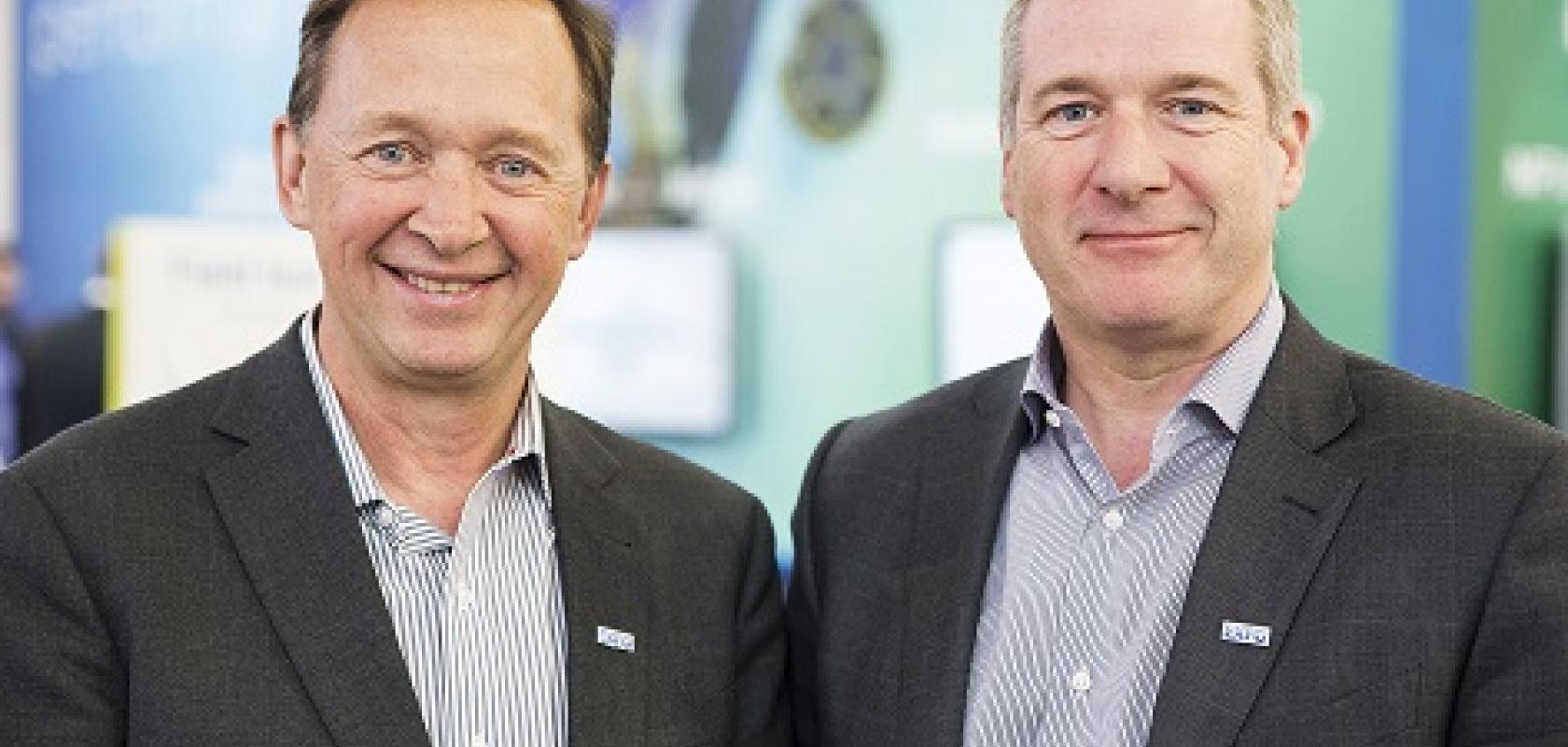 Canadian network test and analytics specialist EXFO has announced that Philippe Morin will become the company's new chief executive officer, effective April 1, 2017.
Morin is a veteran of the telecom industry, with more than 25 years of experience and a distinguished CV that includes positions as senior vice-president of worldwide sales and field operations at Ciena and president of Nortel Network's optical networking division.
Germain Lamonde, EXFO's founder, chairman of the board and current CEO, will stay on board as executive chairman, and plans to remain actively involved in defining the company's growth initiatives, customer outreach and corporate governance, and setting its acquisition strategy. In his own words, he's "not going anywhere".
"After founding EXFO in my apartment and serving as its CEO, I am proud of all we have accomplished over nearly 32 years, taking the company from the concept level to global leader and helping the most advanced network operators worldwide implement their strategic transformations," Lamonde said. "Having known Philippe for a long time and having worked closely with him on a wide range of initiatives, I am confident he is the right person to take over the day-to-day stewardship of EXFO and that he will receive the full support of the global EXFO team and partners."
Morin became EXFO's chief operating officer in November 2015, in charge of the company's global sales, go-to-market and product management initiatives (see EXFO names Ciena veteran Philippe Morin as COO).
"I am deeply honoured and grateful to Germain and the board for their trust," said Morin. "Germain has built an impressive organisation, a highly talented team and very strong brand equity, all of which are highly respected by leading network operators worldwide. I am personally invested in EXFO's success and fully committed to taking the company to the next level."
As a reflection of his confidence, Morin plans to personally invest in the company. Lamonde has extended to him an option to purchase a significant number of Lamonde's own shares at a reduced price in a private transaction, analysts were told on the quarterly earnings call yesterday.
In its latest quarterly earnings for the second quarter of fiscal 2017, EXFO reported about 12 per cent year-on-year growth to reach $60 million in quarterly revenues and $122 million for the halfway point of the year, thanks to strong demand for optical and high-speed test equipment across both field and lab applications.
EXFO has more than 2,000 customers, including the world's leading communications service providers, network equipment manufacturers and Web 2.0. companies, who use EXFO's test instruments and real-time 3D analytics products. The company looks well placed to profit from the continuing growth in the telecom and datacom industries.
"With every single customer announcement around investment, around data centre build, metro network upgrades to 100G, or fibre deployment closer to the end user or virtualisation of network functions … every time we hear about these announcements, it gives an amazing opportunity for EXFO to play a significant role in their customers or in our customer's network transformation," Morin pointed out.
Image: Left to right: Germain Lamonde, EXFO founder and executive chairman; and Philippe Morin, EXFO CEO.