Sparkle chooses Infinera for new photonic backbone network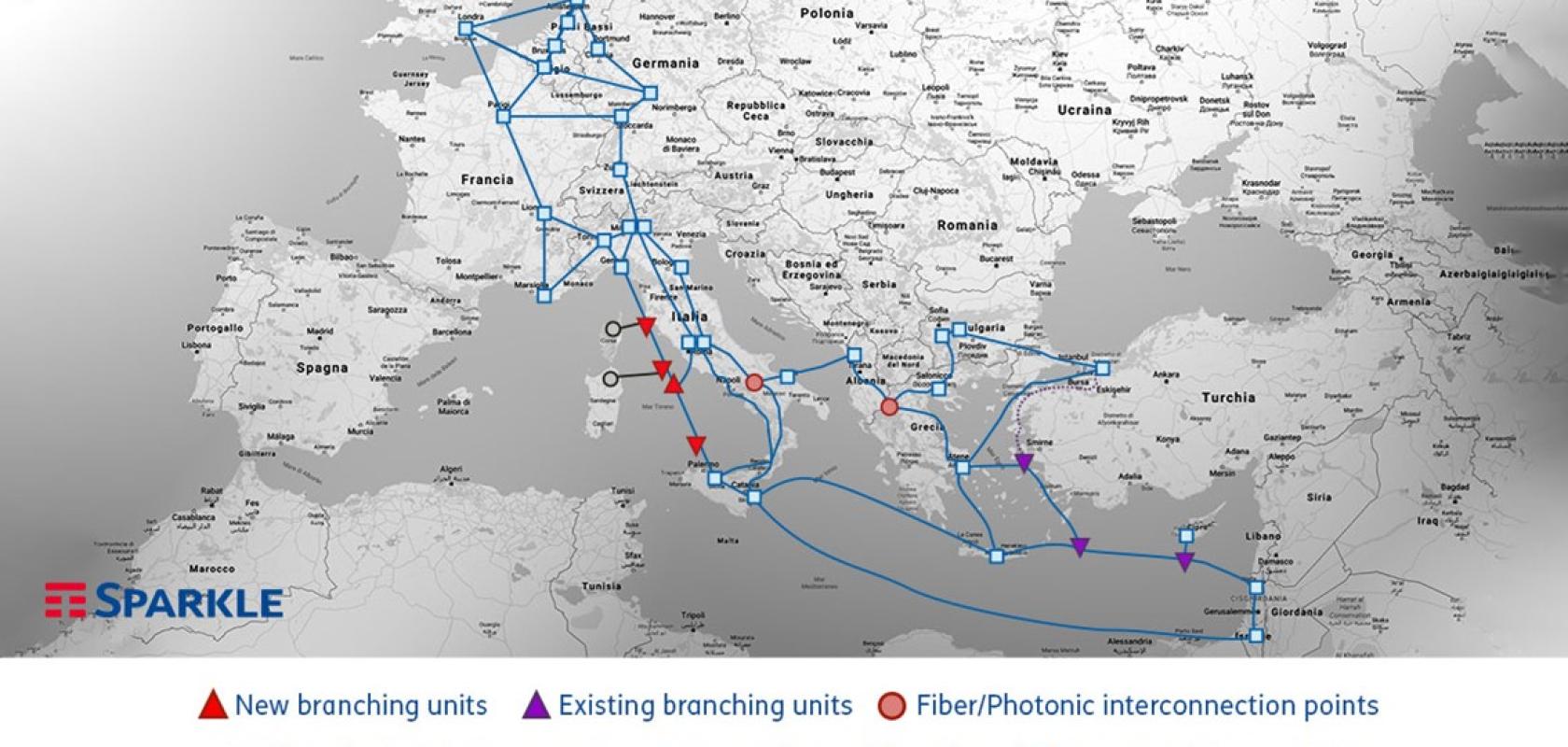 Italy's international service provider, Sparkle is deploying Infinera's XT-3600 platform for its new Nibble Network.
The network is an ultra-long-haul photonic backbone that connects Sicily with major points of presence and data centres in Europe. It was launched to provide high speeds and low-latency, high-performance, scalable, and guaranteed connectivity services between the most important European locations, meeting carriers' and enterprises' rapidly increasing network capacity requirements.
The Nibble ultra-performant photonic layer will progressively be integrated with Sparkle's existing Mediterranean and Balkans networks and with BlueMed, the new multi-fibre submarine cable linking Palermo and Milan via Genoa, creating a seamless Pan Mediterranean Optical Transport Network.
The first link is planned to go live this Summer. It will connect Sparkle's Sicily Hub in Palermo with Milan Caldera open data centre. Construction is planned to continue in several phases until the end of 2020 to fully deploy the entire Italian and European footprint and to integrate with the Mediterranean and Balkans networks.
Sparkle will leverage the XT-3600's small form factor, low power consumption, and ability to interoperate with its existing Infinera network. This integration is designed to simplify operations and help the provider to quickly activate new and on-demand capacity for customers upon request without network overprovisioning.
Mario Di Mauro, CEO, Sparkle said: 'Sparkle confirms its strong leadership in the European telecom market with a solution that ensures top quality and efficiency standards. The Gigabit Society is demanding faster and more sophisticated capacity services and with the Infinera Instant Network solution we can expand our geographical footprint and satisfy customers' needs at light speed, investing only in the capacity we need to deploy, where and when we need it.'
Bob Jandro, senior vice president, worldwide sales at Infinera added: 'We are pleased to partner with Sparkle, providing Infinite Network solutions that help Sparkle win in its market. As bandwidth demands continue to grow, operators seek solutions that can scale capacity and simplify operations.'