AFL introduces OTDR modules for Rogue test platform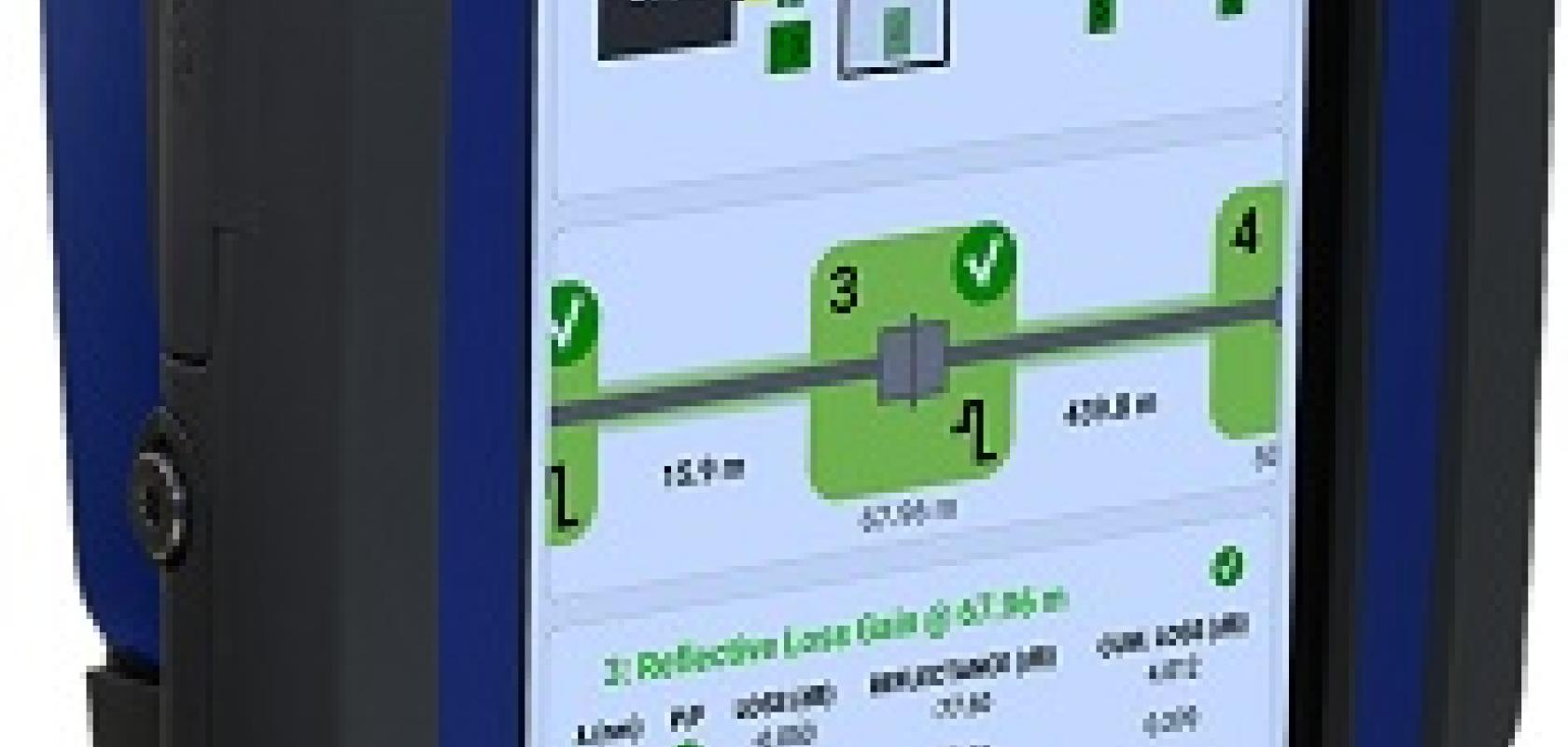 AFL has released two new optical time-domain (OTDR) modules for its Rogue modular test platform: the RG-2100 Quad 850/1300 multimode plus 1310/1550 nm singlemode OTDR and the RG-2100 Dual 1310/1500 singlemode OTDR. The new modules are ideal for verifying the installation of singlemode and multimode fibre networks.
Both modules may be installed in either the ROGUE compact cB1 base or the Rogue intelligent iB1 base. Both include integrated visual fault locator (VFL) and are available with optional integrated optical light source (OLS) and optical power meter (OPM).
When installed in a cB1 base, the OTDR modules are configured and controlled from a mobile device using AFL's new LinkMap OTDR App, available today from Google Play for Android mobile devices. The same App runs in the Android-enabled iB1 base.
The LinkMap OTDR App accesses, displays and automatically transfers test results to aeRos, AFL's cloud-based workflow management, results storage and report generation tool. An iOS-compatible version of the LinkMap OTDR App is expected to be released later this year.
"Both network operators and their installation contractors are embracing cloud-based workflow management and data archiving," stated Michael Scholten, senior product line manager for AFL's Test and Inspection Division. "Rogue OTDR modules may be used to complete aeRos-configured tests, instantly returning results to the cloud for immediate remote viewing and reporting. There is no longer a need to wait for technicians to return to the office to upload files, view results and create reports."
The LinkMap OTDR App also allows users to locally configure and run tests with the option to store results in the cloud. The OTDR may be configured in Auto, Expert and Real-time modes. Test results may be viewed in both LinkMap and Trace views. The LinkMap view provides an icon-based representation of the tested network, with colour-coded icons identifying event type and pass/fail status. User-configured pass/fail rules may be applied to both end-to-end link measurements, as well as individual events.