Anritsu launches optical spectrum analyser for faster inspection and measurement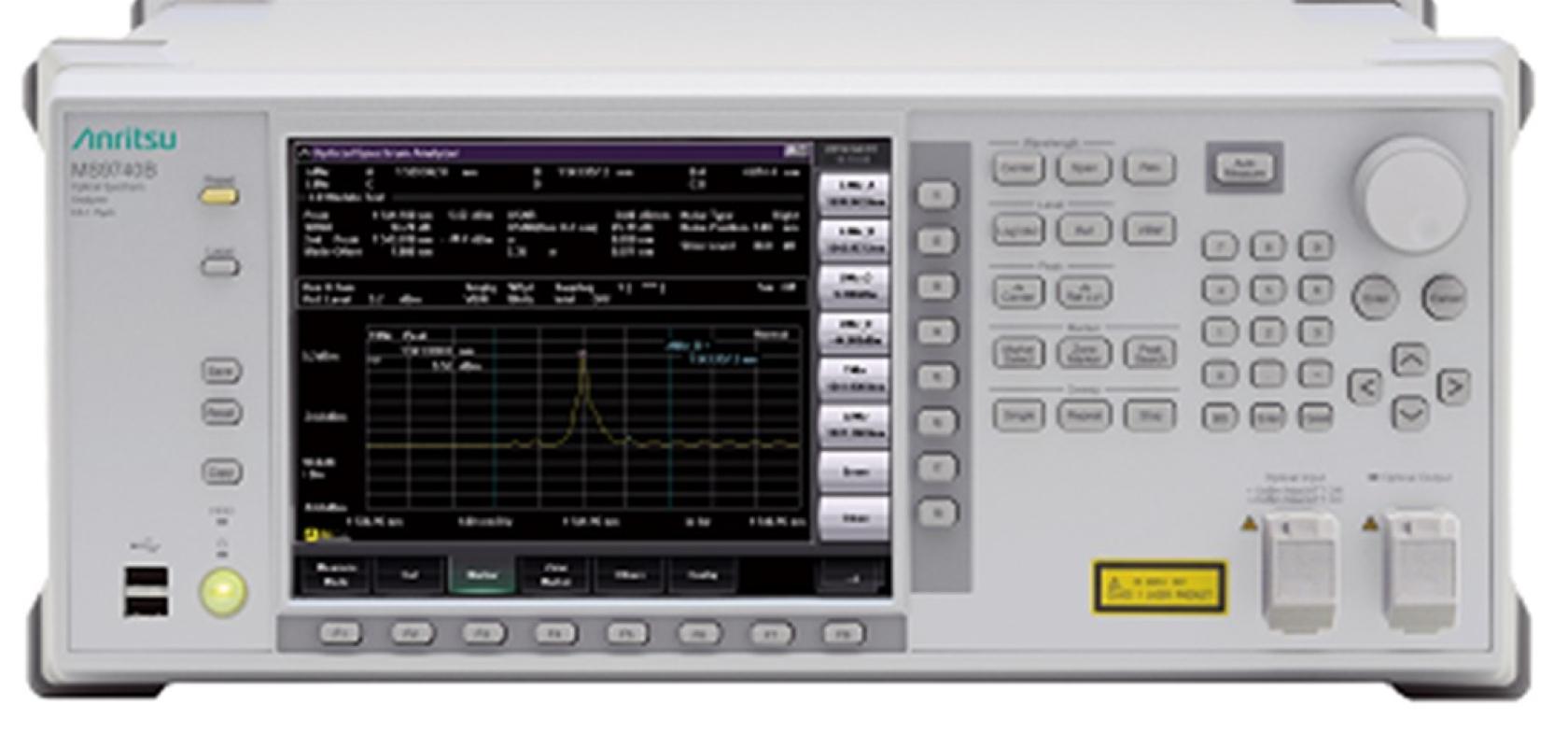 Anritsu has launched the MS9740B, a new Spectrum Analyser for evaluating output characteristics of optical active devices used by optical communications systems.
The MS9740B offers the same measurement-sensitivity performance, functions, and size as its predecessor MS9740A, while shortening measurement processing times, the company says, by 50 per cent. This performance upgrade is designed to cut optical active device inspection times to increase mass production-line efficiency – something of increasing importance in the run-up to 5G.
The benchtop analyser features wide dynamic range, high resolution, and fast sweep speeds over a wavelength range of 600 to 1750nm. It supports multi-mode fibre input and is ideal for manufacturing and evaluating 850nm band VCSEL modules. It also reduces measurement times while overcoming decreased measurement sensitivity caused by increased processing speed.
In addition, the MS9740B retains optical active device (LD-Module, DFB-LD, FP-LD, LED, WDM and Optical Amplifier (NF and Gain)) measurement menu screens for evaluating devices. It supports all-at-once measurements of key evaluation items, such as optical centre wavelength, level, OSNR, spectrum width, etc., and displays these results on one screen.