Fujikura Europe reveals active clad alignment splicer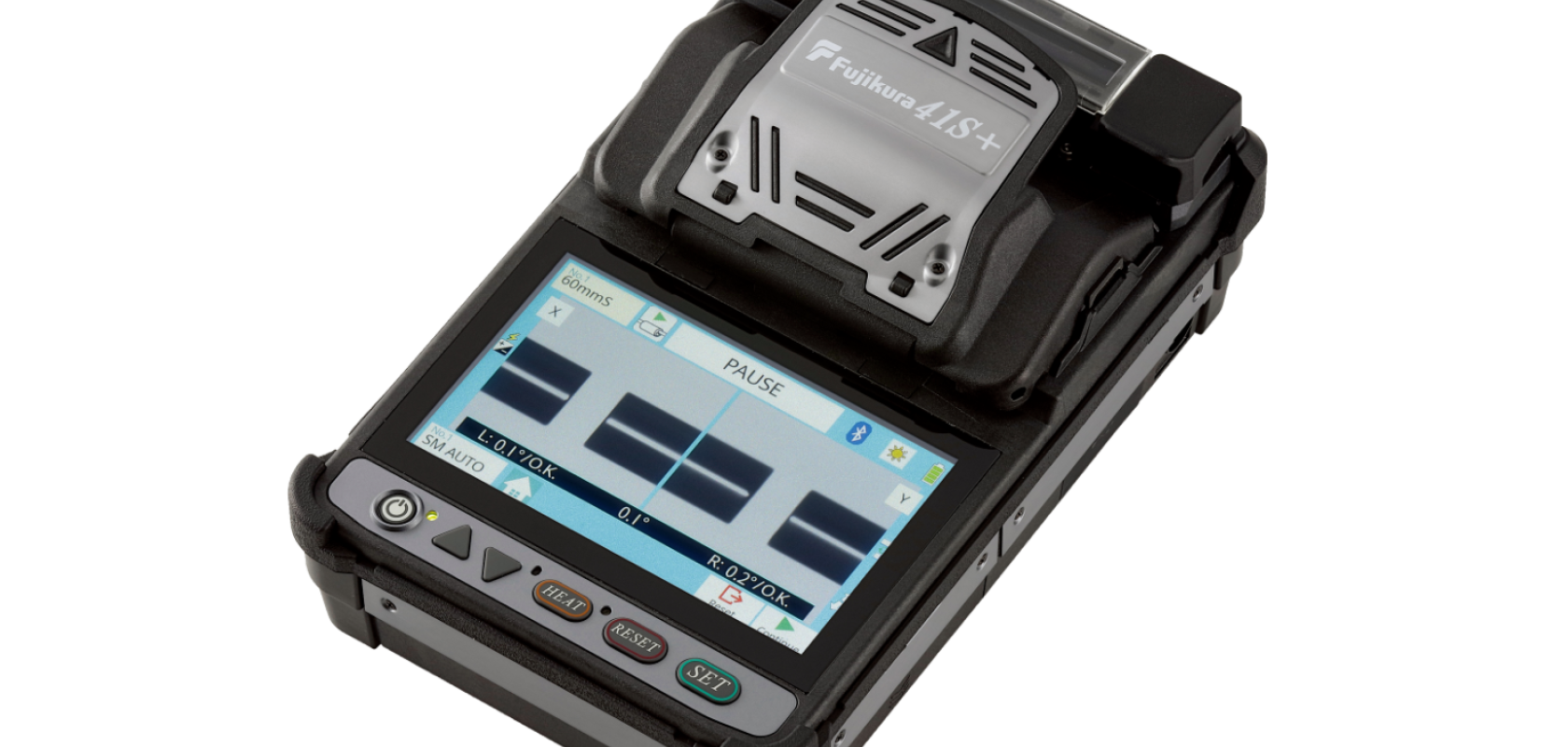 Fujikura Europe has launched what it calls its most powerful and compact active cladding alignment fusion splicer - the 41S+. 
The splicer has been engineered to support network installers under pressure to complete projects faster but still within budget. It delivers three key benefits: enhanced splice quality, smart and secure management, and improved operability. The new model benefits from the Active Fusion Control (AFCT) and Active Blade Management (ABMT) technologies, pioneered in the company's flagship 90S+ model.
Active Fusion Control Technology activates when a cleave end face is bad quality and automatically adjusts settings to improve fusion stability and decrease splice loss. It also analyses fibre brightness and adjusts fusion power in real time to ensure an even amount of heat is distributed, which again reduces splice loss and the need to rework splices.
The 41S+ and CT50 fibre cleaver are equipped with wireless data connectivity to enable automatic cleaver blade rotation. Active Blade Management Technology enables the 41S+ to judge that the cleave blade is worn by continuously monitoring the frequency of bad cleaves. As the cleave blade begins to wear, the blade will automatically rotate to a new position.
The 41S+ is available to order in Europe now, with delivery by the end of October.