Ideal Networks updates NaviTEK NT network testers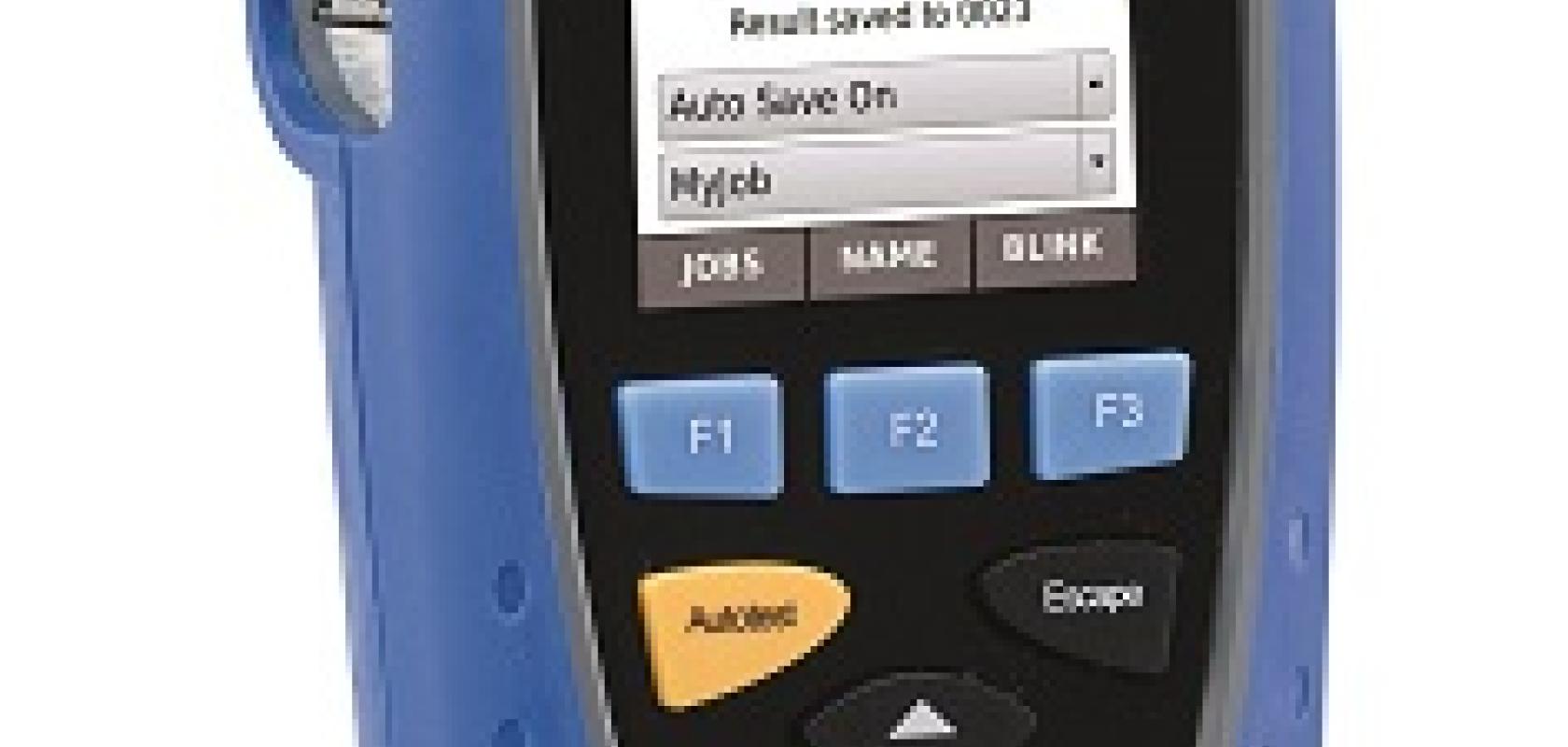 The NaviTEK NT Plus and Pro network testers from Ideal Networks are now faster and more user friendly, the company says, thanks to a number of time-saving updates that help technicians carry out network troubleshooting and maintenance on both copper and fibre cable even more efficiently.
Compact and handheld, NaviTEK NT network testers are designed to help technicians pinpoint and solve issues and offer fast detection of link and IP information, as well as the ability to detect services like ISDN, POTS and Power over Ethernet.
'While the NaviTEK NT series was already a convenient and effective network troubleshooter, we listened closely to feedback to see how we could further increase efficiency and usability,' said Tim Widdershoven, global marketing manager for IDEAL Networks. 'There has been a software update and we have improved the graphical user interface, measurement times, fibre testing and switch testing to give some significant time savings for technicians.'
To increase productivity, a test mode selection has been introduced to the start screen allowing users to easily choose between auto-detect, cable, switch and network, thus reducing auto detection time by up to 13 seconds. The discovery time for port identification after plugging into a network has also been reduced by up to 80 per cent, and now takes a maximum of five seconds.  
In addition, the time taken for the NetScan function (which detects number of connected devices in the network sorted by IP and MAC address) has been significantly reduced. NetScan can now be performed in under four seconds when using IPv4.
When testing fibre optic cabling, the NaviTEK NT will now indicate a pass or fail using clear colour coded on screen indications of pass (green) and fail (red). This eliminates any guess work for technicians with limited knowledge of optical levels. The pass/fail threshold simply needs to be defined by the user in setup from the main network test screen.
Also among the enhancements, in instances where switches are configured to deny access to any unapproved devices, the NaviTEK NT will now display LLDP/CDP port information when connected due to its passive testing mode.
Furthermore, when the Bandwidth Utilisation graph is used, the vertical scale is now dynamic. For example, if only 0.5 per cent of the port rate is utilised, the graph still will zoom in to show the bandwidth data. This makes it much easier for technicians to interpret the graph when very low traffic is detected.
Once testing is complete the free IDEAL AnyWARE app can be used to transfer test reports to any Android or Apple mobile device. As well as saving time, this allows IT technicians to share test reports with colleagues or project managers via email or file sharing app, resulting in greater collaboration, more on-time job completions and reduced costs.