JGR Optics automated loss meter now available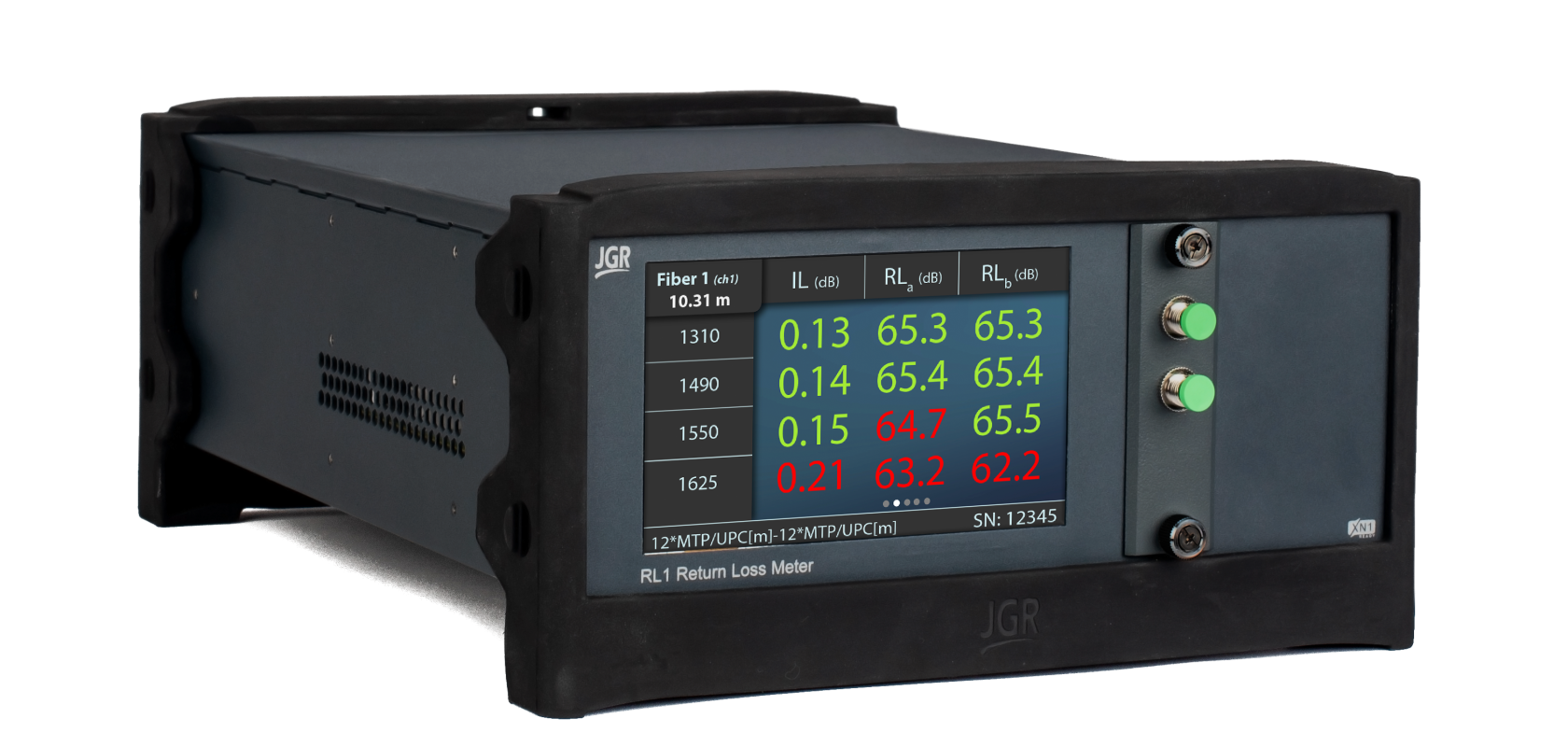 The RL1 automated return loss meter from JGR Optics is ready to ship.
The first prototype was displayed at San Diego at OFC back in March, following which, it went through rigorous qualifications and slight design changes based on feedback from visitors. The RL1 has been meticulously designed to feature the fastest and most accurate mandrel-free insertion loss and return loss measurements available in its class of test equipment.
The RL1 was created with flexibility in mind, in order to keep up with new applications and industry requirements. It is designed to be chassis modular, allowing for quick chassis-to-chassis pairing via USB or Ethernet connection. The meter can be connected directly to an SX1 switch for multi-fibre testing. It takes full control of the switch, automating measurements while storing all references and results inside the RL21.
The RL1 is ready to be the measurement equipment selected for a fully automated line by using Ethernet to synchronise automated mechanical movements with remote measurements. The RL1 is the newest product in a collection of test equipment to be released by the company.