NeoPhotonics targets 600G with 64G coherent receiver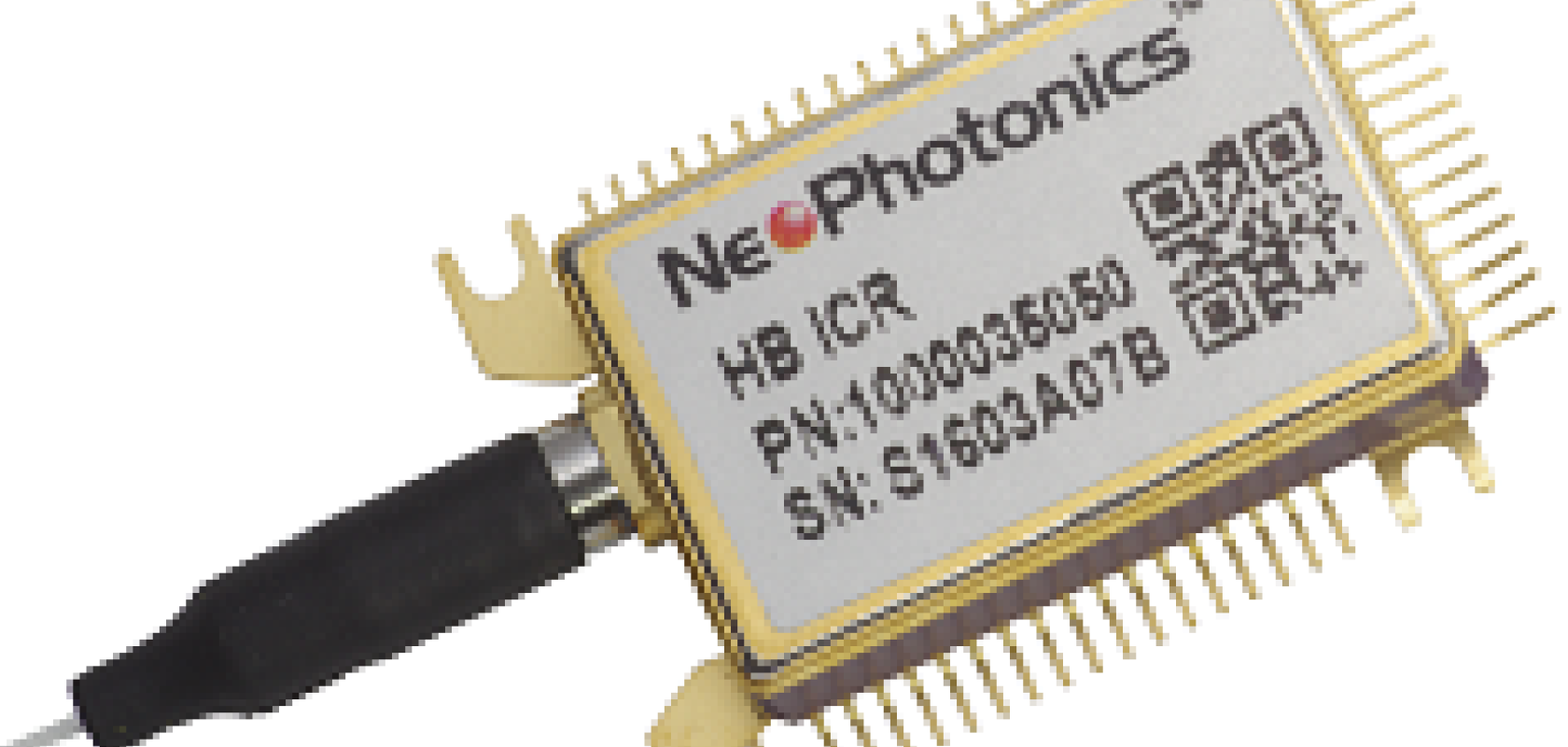 NeoPhotonics is sampling a Class 40 high-bandwidth micro intradyne coherent receiver (HB-ICR) capable of supporting 64Gbaud symbol rates, double the bandwidth of a standard 32Gbaud coherent receiver.
The HB-ICR supports higher-order modulation up to 64QAM which, when coupled with the company's ultra-narrow linewidth laser, would enable single wavelength data transmission rates of up to 600Gb/s over distances of up to 80km.
This particular configuration could be of interest in the data centre interconnect market, where end customers are looking for very high capacities over relatively short distances, the company says.
Alternatively, the receiver can be configured to support QPSK modulation, which would provide 200Gb/s transmission – double the data rate of standard coherent transmitters – over much longer distances of up to 2000km.
By using these advanced coherent components, system designers can increase the bandwidth by up to a factor of six while keeping the number of components unchanged, the company points out.
'Our new HB Micro-ICR enables coherent system designers to greatly reduce the cost per bit by getting much higher data-rates out of the same number of optical components while at the same time flexibly changing the reach and data rate under software control in SDN,' said Tim Jenks, chairman and CEO of NeoPhotonics.
NeoPhotonics HB Micro-ICR is designed to support the Optical Internetworking Forum Implementation Agreement for Micro-Intradyne Coherent Receivers (# OIF-DPC-MRX-01.0). The HB Micro-ICR form factor is designed to fit into both CFP2-ACO and CFP-DCO pluggable modules. Both the HB Micro-ICR and NeoPhotonics' ultra-narrow linewidth laser exhibit the low electrical power required for adoption in pluggable modules.
NeoPhotonics also offers a 45Gbaud (Class 30) micro-coherent receiver that, when combined with an ultra-narrow linewidth tunable laser operating in 32QAM mode, can achieve 400Gb/s over distances suitable for data centre interconnect applications.
The products are being exhibited at NeoPhotonics' stand #562 at ECOC in Dusseldorf this week.