New VeEX analyser for 10G PON service activation and troubleshooting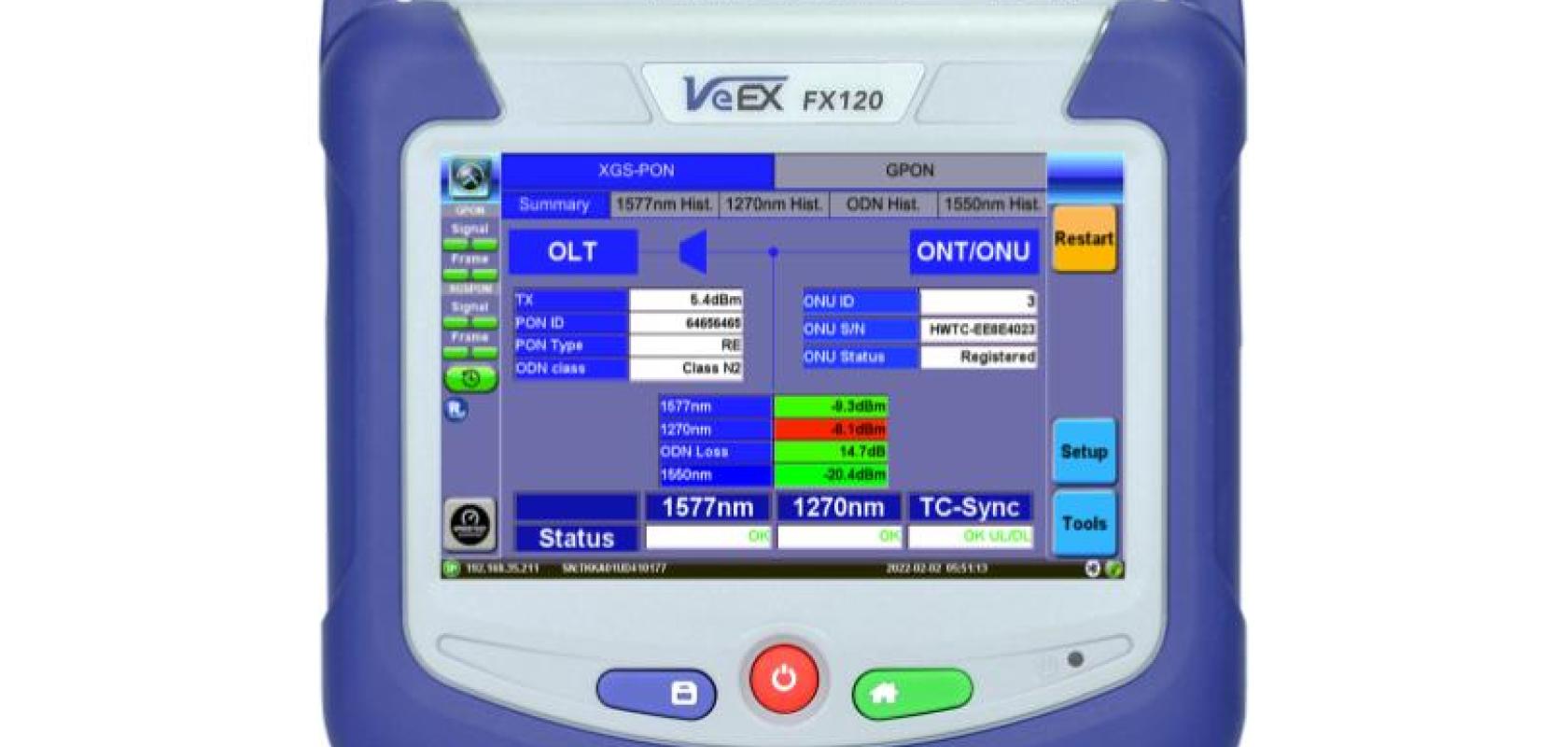 VeEX has announced the general availability of its handheld, field portable, FX120 XG(S)-PON analyser. 
Leveraging technology and expertise inherited from its MTTplus-420 G-PON predecessor, this new tester addresses the challenges service providers encounter installing, activating, and troubleshooting 1Gb/s and 10Gb/s hybrid access, full-fibre networks. 
It is equipped with features designed to streamline FTTH/P deployment. A pass-through, filtered power meter supports accurate level measurements on up to five, in-service signals simultaneously. State-of-the-art, high-speed digital circuitry captures and decodes in-band protocol messages responsible for managing an ONT's critical operating parameters. Internet speed testing validates promised bandwidth, assuring the customer's quality of experience (QoE). This range of test capabilities enables simple, error-free customer turn-up which is necessary to minimise truck rolls in what has become a super-competitive and fast-paced landscape.
Other key features include PON service activation – it can verify downstream/upstream signal levels are acceptable with LOS, Frame, Sync and ONT status indicators per ITU-T G.984 and G.9807.1 standards.