OptoTest launches bidirectional insertion/return loss test system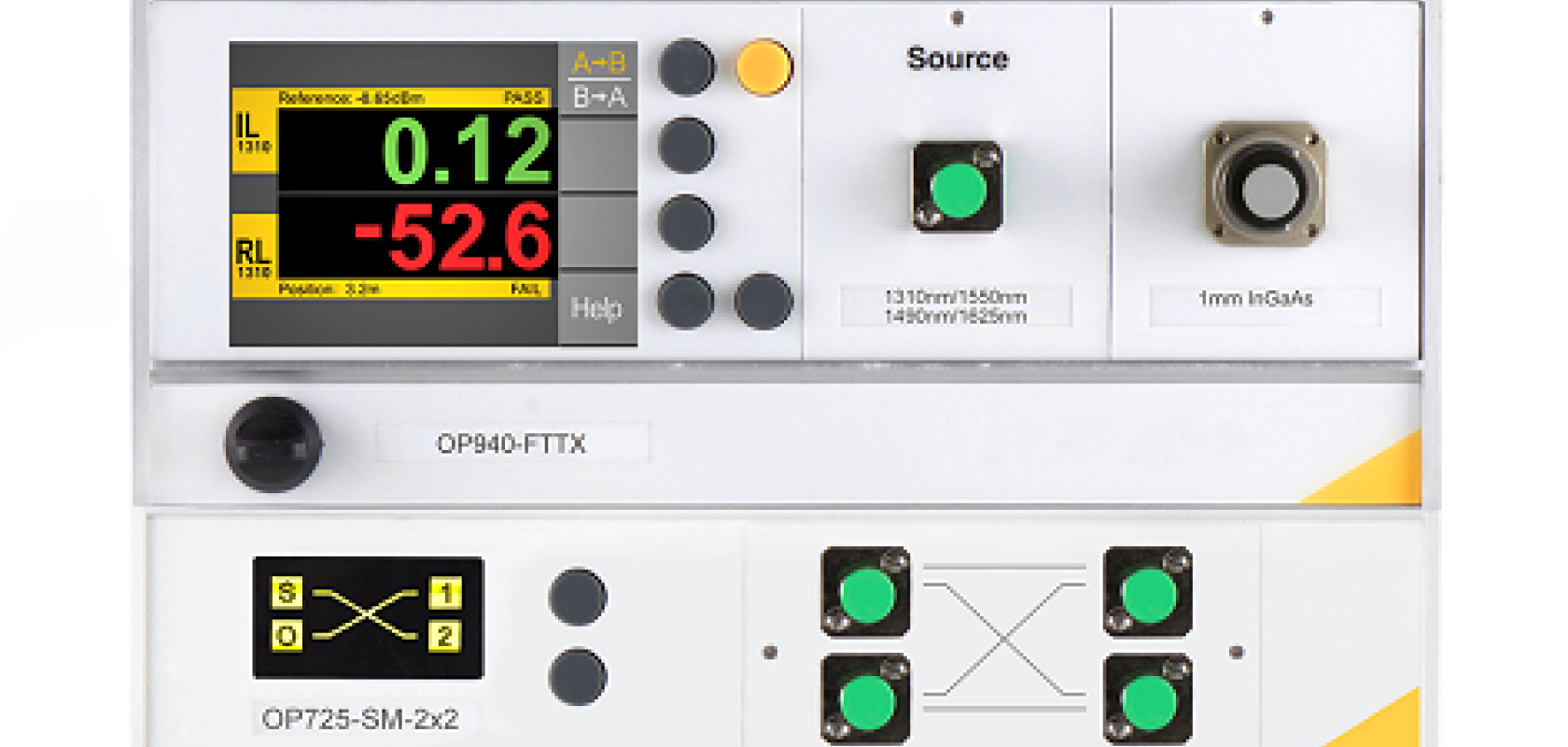 Camarillo, California-based company OptoTest has launched the OP940-OP725 bidirectional insertion and return loss (IL/RL) test system, which allows operators to make quick work of measuring both ends of cables and duplex connectors.
The system includes an updated version of the OP940 insertion and return loss meter, which can provide direct control of the new OP725 optical switch via USB link.
The OP725, a smaller version of the OP720 optical switch, can also be controlled by a computer via software. The OP725 is a micro-electro mechanical systems (MEMs) based optical switch for single mode or multimode applications available in a slim-line, half-rack enclosure.
When paired with an OP725, the OP940 gains new functionality in most of its mode screens, including dual IL/RL and scan mode. This allows operators to get real time insertion and return loss results or reflectance scans in either direction in less time.
In addition to adding functionality to the OP940 series of test sets, the OP725 can also be used as a 2x2 optical switch with OptoTest software making any source unit bidirectional.
Visit OptoTest's booth #512 at ECOC 2015 in Valencia to see a demonstration of this product.