Pro Optix reveals two new WDMs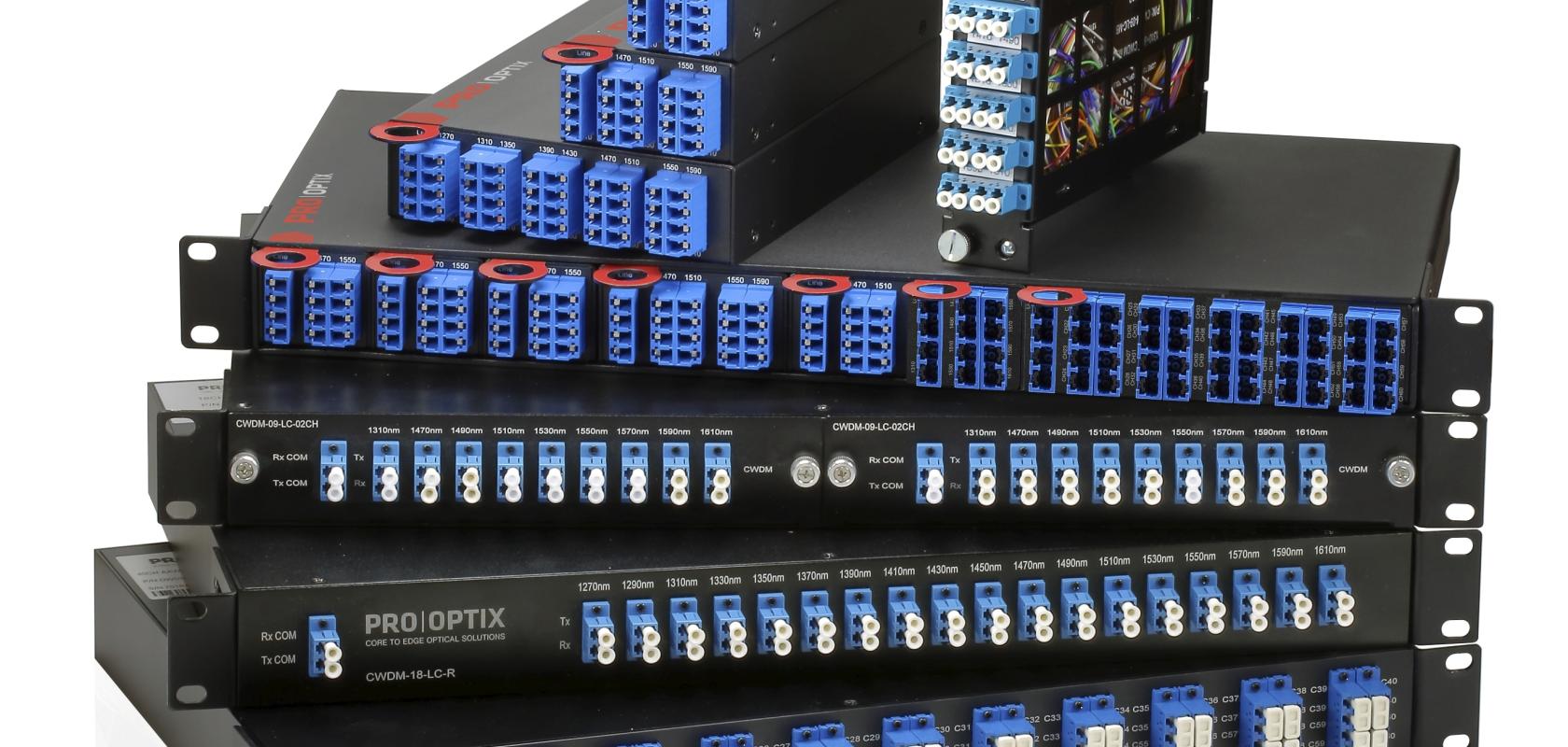 Pro Optix has launched two new series of wavelength division multiplexers (WDM) called the Pro Mini high-density series and the Pro Nano ultra-high-density series. 
The Pro Mini modular multiplexer series uses LC connectivity and can have up to 54 CWDM channels or 48 DWDM channels within 1U.
The modular and fixed Pro Nano multiplexer series uses CS connectivity and can have up to 108 CWDM channels or 120 DWDM channels. Within 1U, the user can mix both modular cassettes and CWDM and DWDM, delivering a flexible and scalable solution that can be installed and upgraded with quick-swap ability, and being passive requires no power. For smaller installations in branch offices both series can be wall mounted.