R&M presents new enclosure at FTTH Europe Conference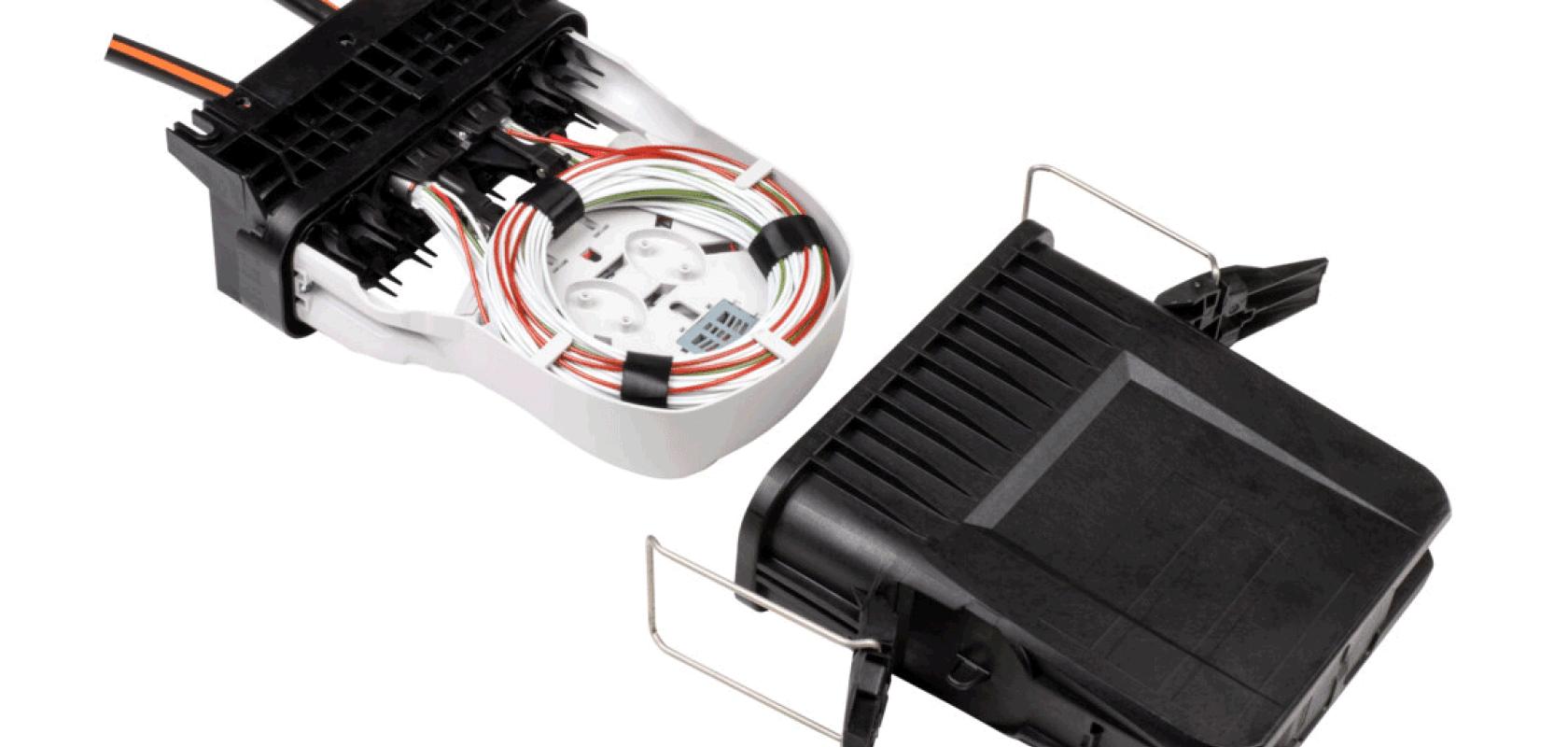 R&M presented its Zoona closure at the FTTH Conference. 
The new closure expands R&M's portfolio for FTTH outside plant solutions. 
In addition to the underground installation in inspection shafts, the closure is also suited to above-ground applications. The rear of the splice closure features a ready-to-install wall holder. Technicians can use it to attach the housing to facades or masts in just a few minutes. 
The ready-to-use inlay with the R&M fibre management can be inserted into the hood in a few simple steps. The newly developed, innovative QIKseal seals for the various cable entries are just as easy to attach. Assembling them does not require any special tools or expertise. This reduces the cost and time required for training and work preparation for installation companies.
Due to their compact design, the splice closures are also suitable for connecting 5G locations to the FO network. Regional network operators and service providers as well as, for example, smart city project operators will use splice closures to set up or expand their own fibre optic networks with little investment and assembly effort.
Depending on the configuration, two loop cables or twelve individual cables fit into a Zoona closure. With the basic version splice and splitter trays, up to 48 fibres can be managed in the smallest configuration. Further model variants for up to 144 or 288 fibres will follow.