Space-saving optical splicing and distribution enclosure available from AFL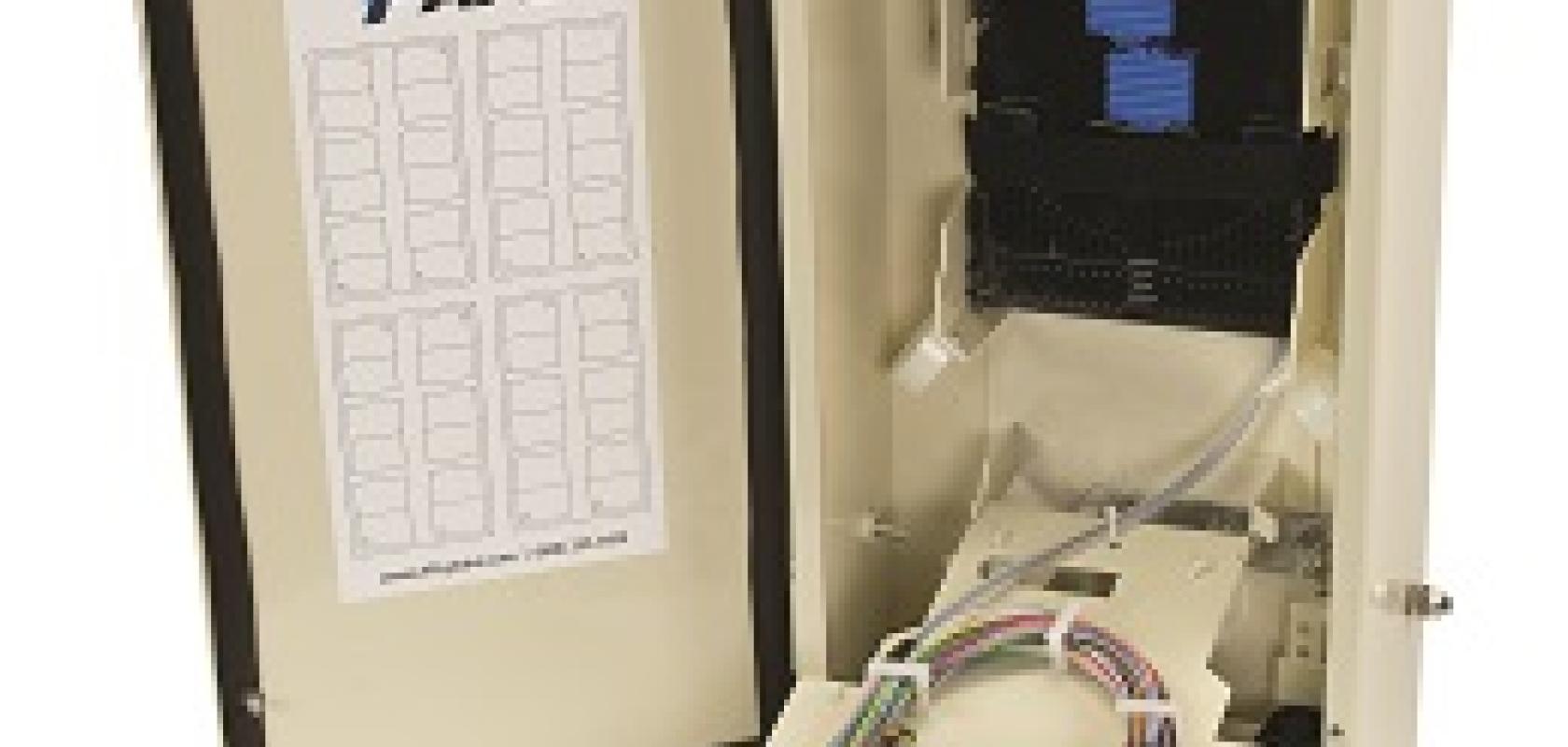 AFL has launched the LightLink 550 optical splicing and distribution enclosure (LL-550), a compact wall-mounted enclosure that builds upon the success of its larger counterpart, the LightLink 580, by providing similar patching and splicing capability but in a smaller form factor.
The LL-550 is useful for business service hand-offs, MDU distribution and connectivity, cellular backhaul and other commercial services that require weather-proof field connectivity, but may have size constraints due to crowded cabinets, telco closets or other congested mounting surfaces.
Available with up to 48 SC UPC or APC connections as well as a splice-only configuration for up to 144 single fusion splices or 576 ribbon fibres with mass fusion, the new enclosure can also be coupled with accessories such as the slack storage conduit skirt or telescoping skirt. It protects sensitive optical components from weather and natural elements, as well as vandalism and malicious intrusion. In addition, its heavy gauge aluminium construction and flexible locking features to ensure that only authorised personnel have access to the internal components.