TeraXion unveils slope-matched tunable dispersion compensator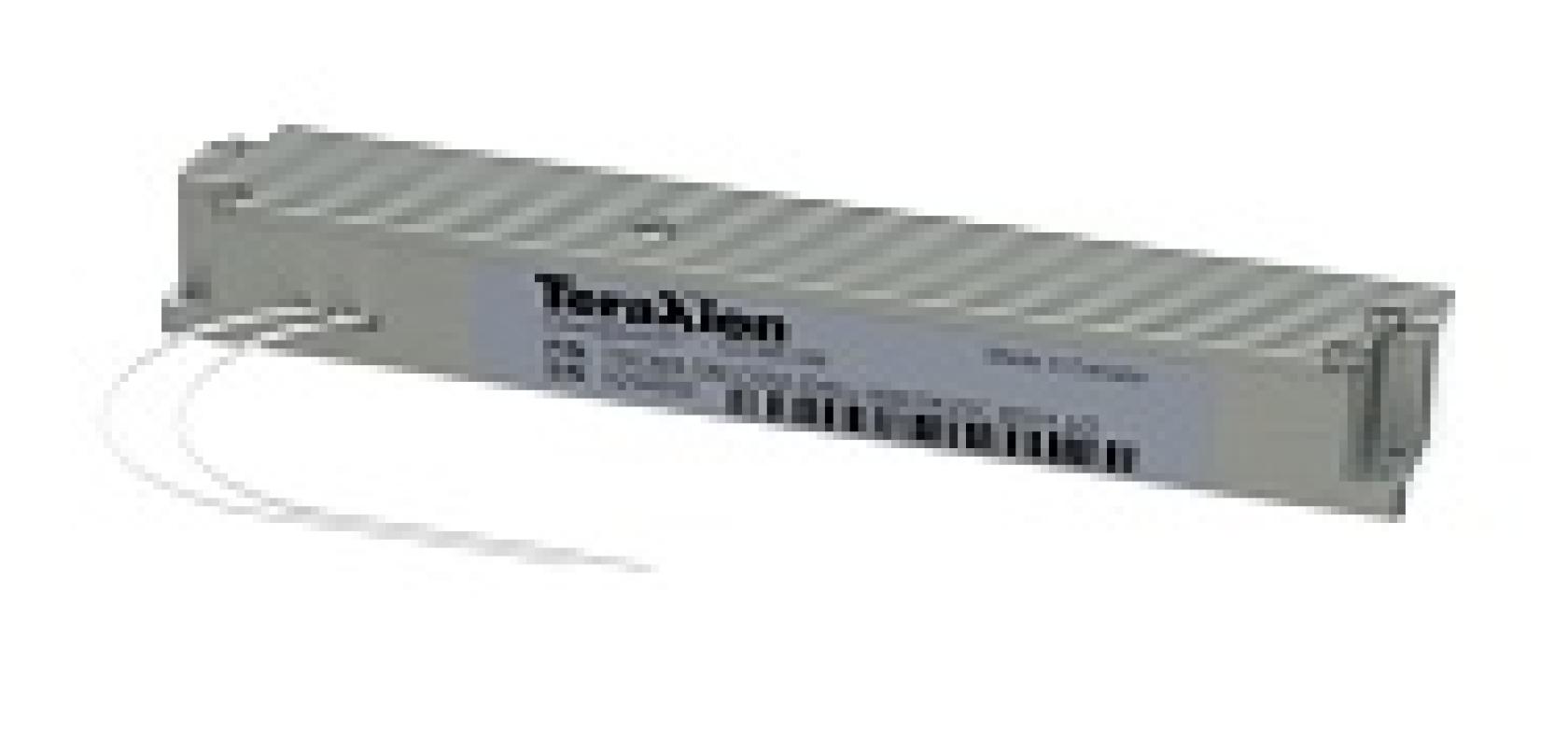 TeraXion will show a compact tunable dispersion compensator that manages chromatic dispersion simultaneously across the entire C-band at OFC 2017 in Los Angeles on 21–23 March.
The ClearSpectrum TDCMX-SM has been designed to provide significant cost and space savings in 100G interconnects based on direct-detect technology such as PAM4 and DMT. Unlike coherent modules, which compensate for optical dispersion within the digital signal processor, direct-detect optics require separate optical dispersion compensation in the line system.
TeraXion also cites potential applications in single-span data centre interconnect (DCI) and other sub-80km applications as well as DWDM systems and dispersion trimming at terminals.
This single part measuring 130mm long by 22 wide can replace multiple spools of dispersion compensating fibre, the company says.
Thanks to its slope-matching technology, the TDCMX-SM provides accurate control of chromatic dispersion simultaneously across all channels, and is slope matched for G.652 fibre on 50GHz or 100GHz channel grids.
TeraXion is an established provider of dispersion compensating modules (DCMs). The TDCMX-SM uses the same fibre Bragg grating technology as the company's existing tunable dispersion compensators, tens of thousands of units of which are already deployed.
"The impetus for designing the slope-matched tunable dispersion compensator was offering system integrators and content providers a tunable DCM with DCIs' specific needs in mind," said Patrick Lebeau, sales and product line manager at TeraXion. "We are excited, because the end product is a plug-and-play device that can bring significant reductions in system costs and space, making the PAM-4 network architecture even more cost-effective."  
The product will be on display at TeraXion's booth #2633.