The latest optical line termination (OLT) solutions for 2022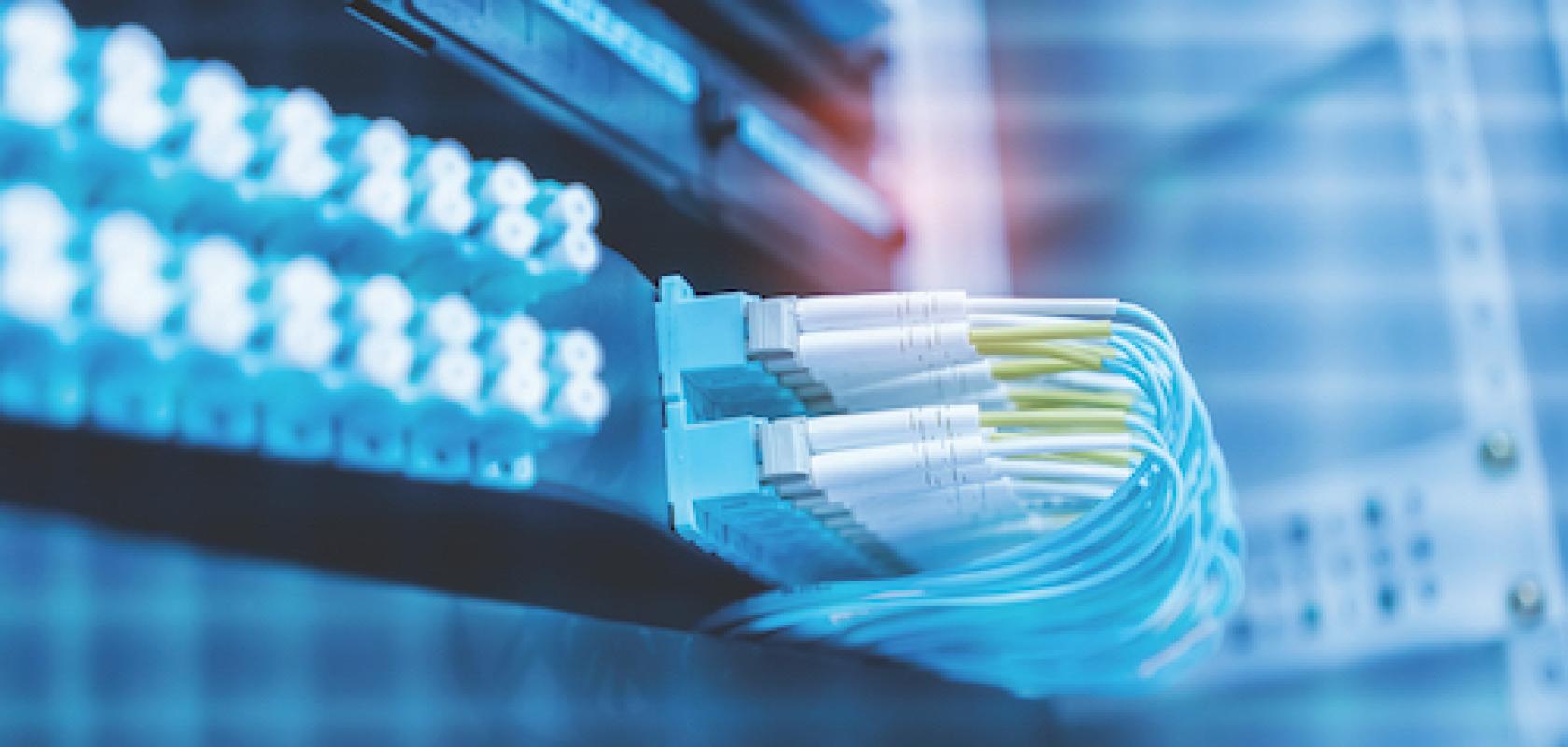 Optical line terminals (OLT) are used by service providers as the endpoint hardware of a passive optical network (PON). Their main functions include conversion between the electrical signals used by the service provider's equipment and the fibre optic signals used by the PON network; and the coordination of multiplexing between the conversion devices on the optical network terminals (ONT).
OLT features include a downstream frame processing function for receiving and churning an asynchronous transfer mode cell to generate a downstream frame, and converting a parallel data of the downstream frame into a serial data. It also provides a wavelength division multiplexing (WDM) means for performing an electro/optical conversion of the serial data of the downstream frame and performing WDM.
Upstream frame processing functionality allows data extraction from the WDM means searching an overhead field, delineating a slot boundary, and processing physical layer operations administration and maintenance (PLOAM) cell and a divided slot separately. Control signal generation allows the performance of a media access control protocol and generation of variables and timing signals used for the downstream and upstream frame processing functionalities. There is also a control method for controlling the downstream frame and the upstream frame processing functionalities by using the variables and timing signals from the control signal generation function.
The market for OLT equipment is growing, in line with the market for all PON equipment. According to Mordor Intelligence, the PON equipment market is expected to grow at a compound annual growth rate (CAGR) of 10.27 per cent between 2021 and 2026, thanks to investments in fixed broadband, smart cities and FTTH rollouts gathering pace. Likewise, industry market research firm, LightCounting, has predicted that sales of PON optics will exceed $3bn, and sales of grey and WDM transceivers for fronthaul will account for another $2.9bn between 2022 and 2026, with the balance being for backhaul and midhaul applications.
Optical line termination (OLT) equipment on the market now
Vendors of OLT equipment include Adtran, which provides OLT solutions spanning dense urban, sub-urban and rural market use cases. Each OLT variant delivers distinct and differentiated value for each specific fibre access network operator segment. Products include integrated OLTs, disaggregated OLTs and remote OLTs.
Broadcom's PON portfolio is designed to play a key role in advancing the technology. The company offers an end-to-end solution that includes OLT MACs, ONUs and integrated home gateways. Support is available for multiple PON protocols on a single silicon architecture, delivering software development leverage to system vendors. Solutions below include products optimised to deliver the industry's latest requirements, including XGS-PON and NGPON2 standards.
Calix's Intelligent Access Edge suite of products, powered by the Axos platform, is designed to aid 10G PON deployments. Products include the GigaPoint ONT and AXOS E7-2 intelligent modular system line cards. The E7-2 XG801 XGS-PON/GPON line card enables 100G deployments in temperature-hardened environments, with two 100G transport uplinks over IP/Ethernet-based networks. It provides eight XGS-PON/GPON OLT ports and four additional 10GE SFP+ sockets for point-to-point Ethernet connections or 10G transport.
The Catalyst PON Series from Cisco offers various OLT and ONT options for different deployment needs. Catalyst PON Series switches offer a competitive fibre-based network solution. CGP-OLT products are compact and high-density network aggregation devices, meeting the requirements of ITU-T G.984 and relative GPON standards, with high access capacity, reliability and powerful security function.
DZS's Velocity Broadband Connectivity solutions range is designed to accelerate and simplify the network-wide deployment of future-proof, next-generation multi-gigabit services over fibre. The solutions are designed to be used with any topology, service, network location and physical media. OLTs are complemented by a line of fibre-fed g.fast DPUs to support the delivery of multigigabit services to those subscribers for which copper is still the only practically viable access network physical media.
Huawei provides a range of passive, all-optical network access solutions, including the OptiXaccess EA5801E-GP16 – a box-shaped OLT with GPON access, supporting both passive optical LAN (POL) and FTTH solutions. It carries all services over a single fibre network. Also available is the SmartAX EA5800 – a full-service distributed OLT that provides GPON, XG-PON, XGS-PON, GE and 10 GE access and supports multiple network solutions, including FTTO, FTTM and FTTH.
The SI3000 Lumia is Iskratel's flagship broadband-access platform. Within this, the compact SI3000 Lumia GPON, XGS-PON and Combo PON OLTs are designed for low-density deployments and serve all types of users, deployment scenarios and business models. The dual nature of these OLTs is designed to help facilitate cost-effective virtualisation, while the low energy consumption per port helps operators implement their sustainability strategies.
Nokia has a number of OLT solutions within its Lightspan family of products that are specifically designed for SDAN use cases, which bring data centre practises to the central office and introduce cloud and operational agility to the copper/fibre outside plant. The latest addition, available with the Quillion chipset, is the Lightspan DF-16GM. It can simultaneously provide services from 1 to 25Gb/s and incorporates GPON, XGS-PON and 25G PON.
Available from Optokon is a series of GPON OLTs. Designed to be particularly suited to small village or apartment applications, the OLTs have up to 8 PON ports, 1U case and hot-swappable redundant power units. Remote management is provided via simple network management protocol and command line interface. 
The Radisys series of OLTs support Combo PON, G-PON and XGS-PON with software based on VOLTHA/SEBA reference architecture. Open APIs that use standard interfaces for all management functions will help ease the transition to an SDN-controlled environment. The OLTs leverage virtual hardware abstraction for greater agility, programmability, increased automation, faster product innovation cycles and deeper network visibility.
ZTE's Light PON solution enables flexible, economical and efficient FTTx network construction. It is designed as an end-to-end solution for FTTx network construction and includes a series of small-capacity OLTs, Combo PON, outdoor cabinets, pre-connectorised ODN and intelligent OAM.n
This is not an exhaustive list. If you provide OLT solutions and would like your company to be included, please let us know.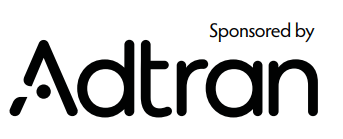 Adtran: featured optical line termination product
The Adtran SDX 6000 Series of software-defined access (SD-Access) OLTs consists of open, disaggregated access devices that support the broad range of PON standards, including GPON, XGS-PON, 10G-EPON and Combo PON. These devices are built using modern design principles and apply lessons learnt from data centre networks.  
 For scalability, the OLTs are built around a 'build-as-you-grow' architecture. Service providers simply add GPON/10G-PON OLTs as needed without the upfront investment or the system constraints of a traditional chassis system. This evolution enables operators to vastly lower their costs to build, operate, innovate and grow their networks.  
 The SDX 6000 Series is complemented by the Adtran Mosaic Cloud Platform that offers a modern management system with full FCAPS functionality, an intuitive GUI for device configuration and service activation. Open, standards-based northbound APIs simplify integration into existing IT/OSS systems, enabling automation of network and service management, and ease migration to SDN-based orchestration and management system. Find out more about the SDX 600 of software-defined access (SD-Access) OLTs by visiting Adtran's website.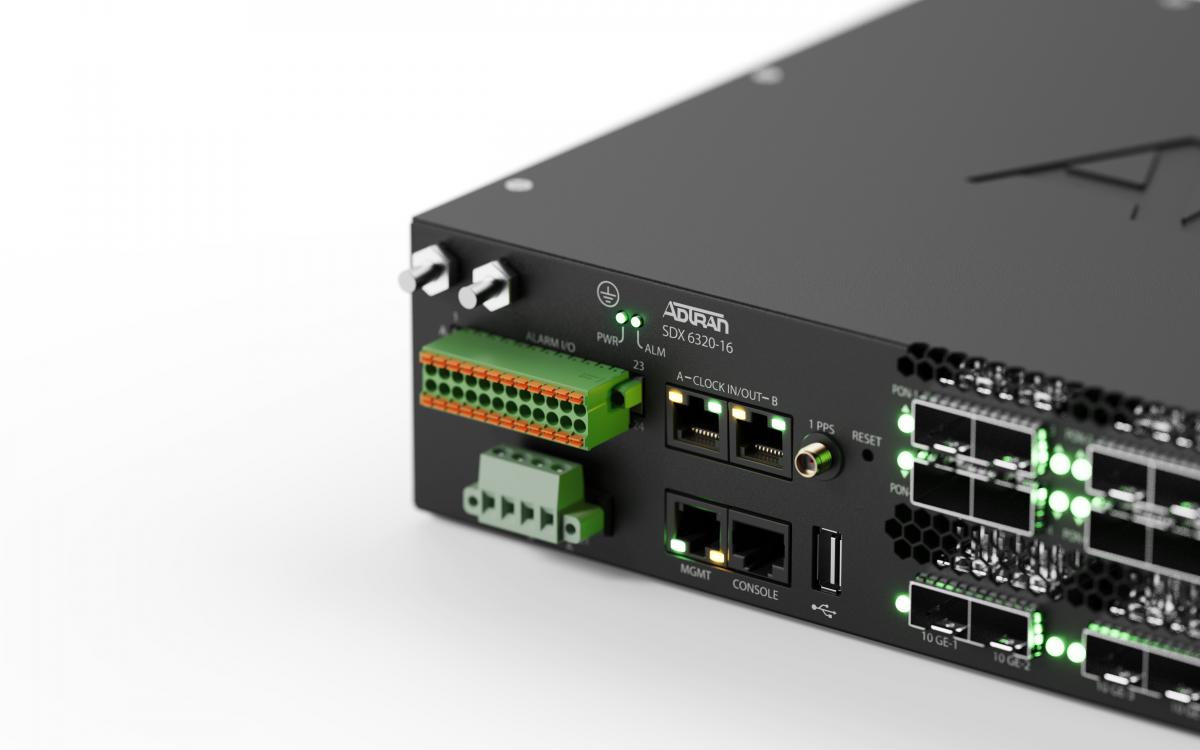 Topics