The latest passive optical network equipment for 2023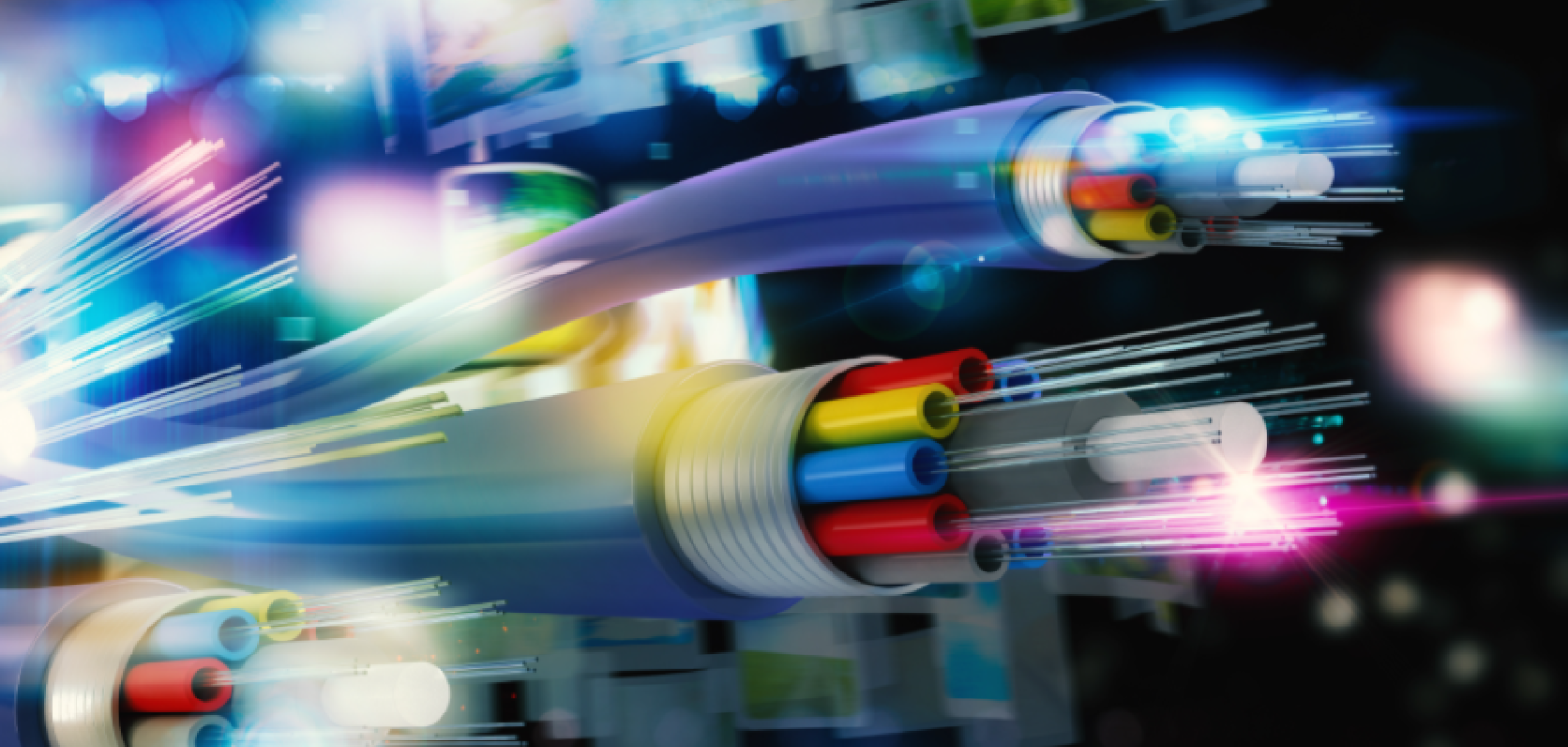 Passive optical networks (PON) use fibre optic technology to deliver broadband network access to end-customers. It is referred to as passive because the fibre and components are not powered, with electrical power only introduced at send and receive points.
The idea for PON networks was first proposed by researchers from BT in 1987. Two major standard groups, the Institute of Electrical and Electronics Engineers (IEEE) and the Telecommunication Standardization Sector of the International Telecommunication Union (ITU-T), develop standards for PON, along with a number of other industry organisations. Its purpose upon launch in the mid 1990s was to reduce the number of fibre runs needed to reach multiple end-user locations and to negate the need to provide power to transmission devices between the head-end and the end user. Most of today's networks are based on Gigabit PON (GPON) technology but the industry is quickly working towards the next generation of PON technologies for beyond 10Gb/s. 
PON networks use point-to-multipoint topology and optical splitters to deliver light/data from a single transmission point to multiple user endpoints and simultaneously transmit signals up and downstream. A PON system consists of an optical line terminal (OLT) at the communication company's central office and several optical network units (ONUs) near the end users. 
The optical line terminal (OLT) is the starting point for the PON network. It converts and transmits signals for the PON network and coordinates the optical network terminal (ONT) multiplexing for shared upstream transmission. After the light/data leaves the OLT, it travels to a beam splitter located closer to subscribers. Using passive technology, the splitter replicates the light wavelengths and directs them to an ONU or ONT closer to the end-user. A PON splitter uses mirrors and glass to refract the light to where it needs to go in order to remain passive or unpowered.
One of the key drivers of PON networks is the migration from copper to fibre. According to Technavio Research, the PON network market size is expected to increase by $25.89bn in the period between 2021 and 2026.  
Passive optical network (PON) equipment on the market now
Combo PON from Adtran offers service providers an efficient way to support both GPON and next-generation XGS-PON technologies simultaneously over a common optical distribution network (ODN), enabling XGS-PON service migration with no disruption to services. It is available across the company's OLT portfolio, whether it is the disaggregated SDX 6000 series, integrated Total Access 5000 family of 10G fibre access platforms or its low density remote OLTs.
Broadcom's PON portfolio is designed to play a key role in advancing the technology. The company offers an end-to-end solution that includes OLT MACs, ONUs and integrated home gateways. Support is available for multiple PON protocols on a single silicon architecture, delivering software development leverage to system vendors. Solutions below include products optimised to deliver the industry's latest requirements, including XGS-PON and NGPON2 standards.
Calix provides a range of 10G PON Solutions including the AXOS and EXOS software platforms to support every PON from EPON to GPON, XGS-PON, 10G EPON and NG-PON2 on the same network, with the same systems and software platform. The company's Intelligent Access Edge solution is powered by the Network Innovation Platform (AXOS), a software-defined access platform with a portfolio of systems that supports a versatile everyPON strategy: GPON, XGS-PON, 10G EPON, and NG-PON2. The E7-2 Intelligent Modular System and the E9-2 Intelligent Edge System are easily scalable, with modular architecture that enables BSPs to seamlessly switch or upgrade technologies. 
Cisco's Catalyst PON Series includes various OLT and ONT options for different deployment needs. Catalyst PON Series switches offer a competitive fibre-based network solution. CGP-OLT products are compact and high-density network aggregation devices, meeting the requirements of ITU-T G.984 and relative GPON standards, with high access capacity, reliability and powerful security function.
CommScope's FLX portfolio is a suite of physical and virtual OLTs and ONUs/ONTs that leverage the benefits of SDN and provide a cost-efficient next-gen PON platform. It is designed to provide an end-to-end solution inclusive of PON actives, ServAssure solutions, FTTH passives and professional services. The range is flexible for deployment across many applications and environments. It is also built from the ground up as open, with multi-vendor interoperability and no vendor-proprietary lock-in.
DTC Telecom offers a range of OLT and ONTs as fully interoperable devices suitable for mass subscriber deployments. The company can provide cloud-based FTTH GPON bespoke support packages including network status monitoring, ONT/ ONU configurations, CPE performance reports, and third party multi-vendor integration support.
Exfo's PPM-350D next-generation PON power metre is designed specifically for testing both legacy and next-generation PON technologies (EPON, GPON, XG-PON, XGS-PON, 10G-EPON, NG-POM2). It is optimised for the keep-alive burst signal on the ONT side, providing power/loss measurement both for downstream and upstream signals.
Huawei provides a range of passive, all-optical network access solutions, including the OptiXaccess EA5801E-GP16 – a box-shaped OLT with GPON access, supporting both passive optical LAN (POL) and FTTH solutions. It carries all services over a single fibre network. Also available is the SmartAX EA5800 – a full-service distributed OLT that provides GPON, XG-PON, XGS-PON, GE and 10 GE access and supports multiple network solutions, including FTTO, FTTM and FTTH.
Iskratel's flagship broadband-access platform is the  SI3000 Lumia. Within this, the compact SI3000 Lumia GPON, XGS-PON and Combo PON OLTs are designed for low-density deployments and serve all types of users, deployment scenarios and business models. The dual nature of these OLTs is designed to help facilitate cost-effective virtualisation, while the low energy consumption per port helps operators implement their sustainability strategies.
Juniper's PON solution is the Unified PON product family, which is designed to provide an economical and scalable path to 10G PON that integrates easily into existing Juniper Cloud Metro networks and interoperates with third-party PON distribution equipment. The company's ACX5400 Series of 1U routers provide power-efficient metro aggregation and support full IP/MPLS functionality. They are designed to provide efficient 1/10GbE-to-100GbE metro aggregation, MACsec security, and packet-optical convergence.
Nokia has a wide range of PON solutions, including its 25G PON offering, based on the Quillion chipset. It co-exists with current GPON and XGS-PON technologies on the same PON, so even the existing OLT and line card hardware could be used. Products include the ISAM & Lightspan FX high-density, high-capacity fibre platform for next generation access, and the Lightspan MF high-density, software defined assess node for distributed deployments. 
Radisys' series of OLTs support Combo PON, G-PON and XGS-PON with software based on VOLTHA/SEBA reference architecture. Open APIs that use standard interfaces for all management functions will help ease the transition to an SDN-controlled environment. The OLTs leverage virtual hardware abstraction for greater agility, programmability, increased automation, faster product innovation cycles and deeper network visibility.
Tellabs has experience with high-volume commercial deployment of broadband PON and adaptation of PON for enterprise Local Area Networks (LANs). Its multi-service access platform enables customers to get the most from existing infrastructure. Products within the portfolio include plug-in cards, ONTs and OLTs, software support and more.
Viavi offers a number of testing solutions for PON testing. Its most recent launch is the Viavi Optimeter, a network test tool to speed and simplify last mile optical fibre activation and maintenance. It combines the functionality of a broadband or GPON/XG(S)-PON power meter with fibre certification and connector inspection in an all-in-one solution for FTTx certification and troubleshooting, regardless of field technicians' experience level. It was designed to reduce truck rolls and trouble tickets by proving successful fibre install passes, or providing clear fault ownership information to stop unnecessary handoffs.
ZTE's Light PON solution enables flexible, economical and efficient FTTx network construction. It is designed as an end-to-end solution for FTTx network construction and includes a series of small-capacity OLTs, Combo PON, outdoor cabinets, pre-connectorised ODN and intelligent OAM.
This is not an exhaustive list. If you provide PON solutions and would like your company to be included, 
please let us know
.  
Topics