The latest network access equipment for 2023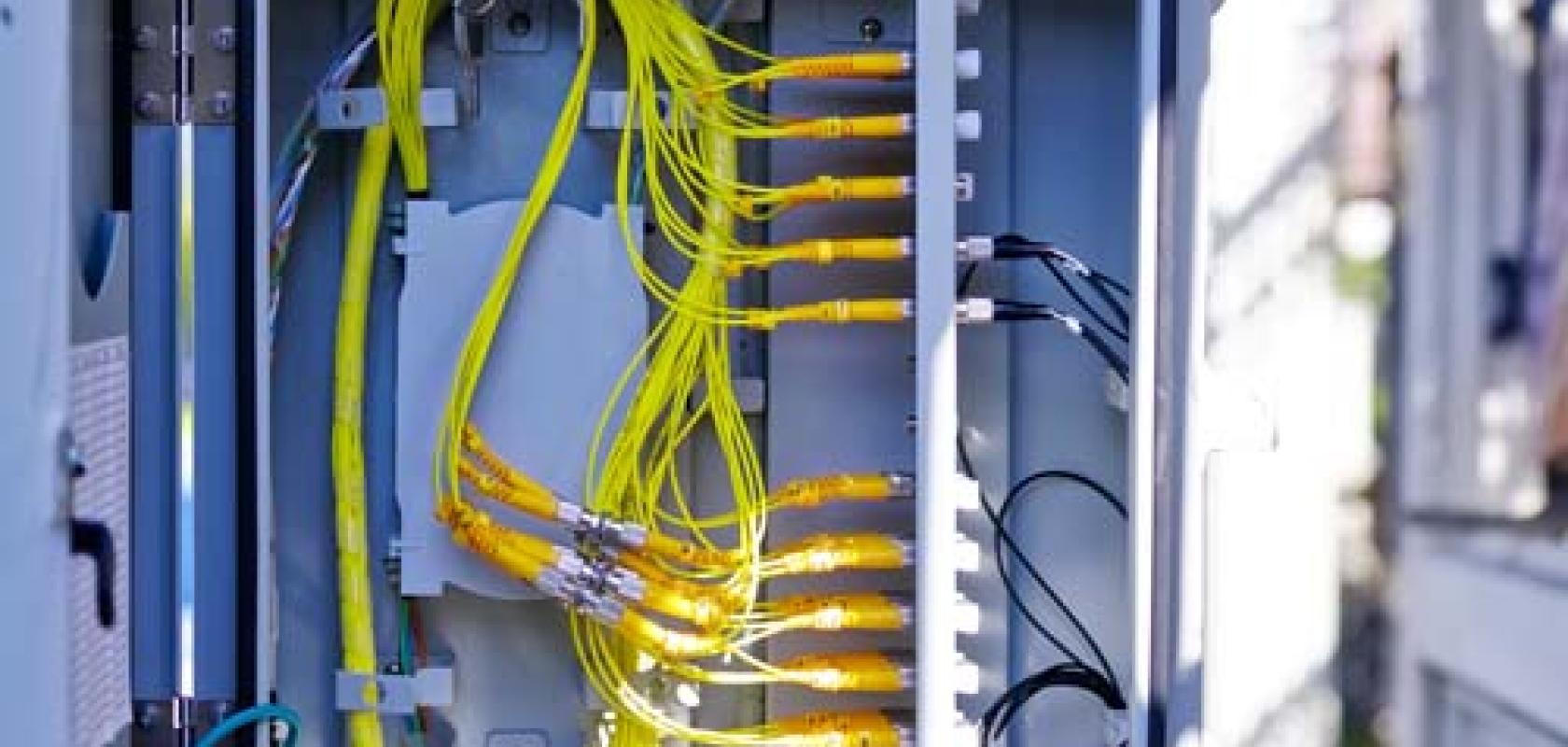 Optical network access equipment refers to the devices and components used to provide access to optical communication networks, primarily using optical fibre technology to transmit data through light signals. 
Specific to FTTx networks, passive optical network (PON) equipment is a specific technology used to deliver high-speed internet access and other services over fibre cables to end-users. Equipment includes optical line terminals (OLT), the central device located at the service provider's facility that aggregates and manages multiple fibre connections from customer premises. This communicates with optical network terminals (ONTs) or optical network units (ONUs) at the customer premises. Passive optical splitters or couplers are used in PON systems to divide the incoming optical signal from the OLT into multiple outputs, allowing multiple customers to share the same fibre line. 
Fibre distribution hubs/enclosures are distribution points located in the neighbourhood or building where the optical signals are split and connected to individual customer premises, while patch cords and connectors are used to connect the ONT/ONU to the customer's devices and ensure proper signal transmission. 
Alternatives to PON include active Ethernet, in which each customer's connection is powered by active electronic equipment (switches, routers) at both ends of the fibre link. This enables longer distances and higher bandwidth capacity compared to PON. 
Point-to-point (P2P) Ethernet architecture allows each customer to be connected directly to the service provider's central office using dedicated fibre strands. It provides each customer with a dedicated and symmetrical bandwidth connection, similar to active Ethernet. 
Data over cable service interface specification (DOCSIS) is an international telecommunications standard that permits the addition of high-bandwidth data transfer to an existing cable television system. The latest iteration is DOCSIS 4.0, under which the technology can support up to 10Gb/s speeds downstream capacity and up to 6Gb/s upstream capacity, allowing for multi-gigabit symmetric services over hybrid fibre-coaxial (HFC) networks.
FTTx/access network equipment on the market now
Vendors of OLT equipment include Adtran, which, via its Combo PON solution, offers service providers an efficient way to support both GPON and next-generation XGS-PON technologies simultaneously over a common optical distribution network (ODN), enabling XGS-PON service migration with no disruption to services. It is available across the company's OLT portfolio, whether it is the disaggregated SDX 6000 series, integrated Total Access 5000 family of 10G fibre access platforms, or its low density remote OLTs.
Broadcom offers an end-to-end PON solution that includes OLT MACs, ONUs and integrated home gateways. Support is available for multiple PON protocols on a single silicon architecture, delivering software development leverage to system vendors. Solutions below include products optimised to deliver the industry's latest requirements, including XGS-PON and NGPON2 standards.
CommScope provides a range of products for distributed access architecture (DAA), including remote PHY solutions and switches. The company more recently released its Cloud-to-Edge Next-Gen PON suite, consisting of four components: the FLX PON OLT and ONU portfolio, ServAssure domain management and ServAssure NXT performance management software, fibre connectivity solutions, and engineering and project management services. It is designed to facilitate the global growth in FTTP deployments.
Calix's Intelligent Access Edge suite of products, powered by the Axos platform, is designed to aid 10G PON deployments. Products include the GigaPoint ONT and AXOS E7-2 intelligent modular system line cards. The E7-2 XG801 XGS-PON/GPON line card enables 100G deployments in temperature-hardened environments, with two 100G transport uplinks over IP/Ethernet-based networks. It provides eight XGS-PON/GPON OLT ports and four additional 10GE SFP+ sockets for point-to-point Ethernet connections or 10G transport.
The Catalyst PON Series from Cisco offers various OLT and ONT options for different deployment needs. Catalyst PON Series switches offer a competitive fibre-based network solution. CGP-OLT products are compact and high-density network aggregation devices, meeting the requirements of ITU-T G.984 and relative GPON standards, with high access capacity, reliability and powerful security function.
DZS's Velocity Broadband Connectivity solutions range is designed to accelerate and simplify the network-wide deployment of future-proof, next-generation multi-gigabit services over fibre. The solutions are designed to be used with any topology, service, network location and physical media. OLTs are complemented by a line of fibre-fed G.fast DPUs to support the delivery of multigigabit services to those subscribers for which copper is still the only practically viable access network physical media.
Excel Networking's Enbeam PON solution was launched in 2018 to meet growing demand in the multi dwelling unit (MDU) space for high-density, high-speed fibre cabling and associated splitter and distribution systems. In 2020, the range was extended further with the launch of cables, ducts and distribution enclosures intended to service the rapidly expanding FTTx market.
Fujikura offers complete passive solutions for FTTH applications. This includes cable, closures, termination boxes, field connectivity solutions, splitters and remote fibre monitoring equipment.
HellermannTyton is established in the provision of network infrastructure solutions, with a range of high-performance structured cabling products. The product range includes a number of different options for Category 6A, Category 6 and Category 5e systems, as well as its pre-terminated RapidNet system. The company has a wide range of fibre closures and fibre management options, including the Integrated Routing System.
Huawei provides a range of passive, all-optical network access solutions, including the OptiXaccess EA5801E-GP16 – a box-shaped OLT with GPON access, supporting both passive optical LAN (POL) and FTTH solutions. It carries all services over a single fibre network. Also available is the SmartAX EA5800 – a full-service distributed OLT that provides GPON, XG-PON, XGS-PON, GE and 10 GE access and supports multiple network solutions, including FTTO, FTTM and FTTH.
Iskratel's broadband solutions are designed to address all aspects of the FTTH equation. Its flagship Lumia OLTs and MSANs are applicable to any service-delivery or business model, and equip forward-looking operators with prolonged life cycle and the lowest five-year TCO. The Innbox CPE family delivers multi-gigabit connectivity in single- or multi-operator environments, and reduces overall operator opex. 
Nokia has a wide range of PON solutions, including its 25G PON offering, based on the Quillion chipset. It co-exists with current GPON and XGS-PON technologies on the same PON, so even the existing OLT and line card hardware could be used. Products include the ISAM & Lightspan FX high-density, high-capacity fibre platform for next generation access, and the Lightspan MF high-density, software defined assess node for distributed deployments.
Available from Optokon is a series of GPON OLTs. Designed to be particularly suited to small village or apartment applications, the OLTs have up to 8 PON ports, 1U case and hot-swappable redundant power units. Remote management is provided via simple network management protocol and command line interface.
The Radisys series of OLTs support Combo PON, G-PON and XGS-PON with software based on VOLTHA/SEBA reference architecture. Open APIs that use standard interfaces for all management functions will help ease the transition to an SDN-controlled environment. The OLTs leverage virtual hardware abstraction for greater agility, programmability, increased automation, faster product innovation cycles and deeper network visibility.
Sterlite Tech (STL) provides an end-to-end solution for FTTX access, thanks to its FTTx Mantra. It is designed to empower CSPs to quickly roll out FTTx networks at massive scale, near-zero response time, great agility and at optimised costs. It integrates Sterlite Tech's silicon-to-software capabilities across programmable networks, optical communication products, network design services and rollouts, and software solutions.
ZTE's Light PON solution enables flexible, economical and efficient FTTx network construction. It is designed as an end-to-end solution for FTTx network construction and includes a series of small-capacity OLTs, Combo PON, outdoor cabinets, pre-connectorised ODN and intelligent OAM.
This is not an exhaustive list, if you provide FTTx/access network equipment and would like to be included, please get in touch.