The latest test and measurement products for optical communications in 2022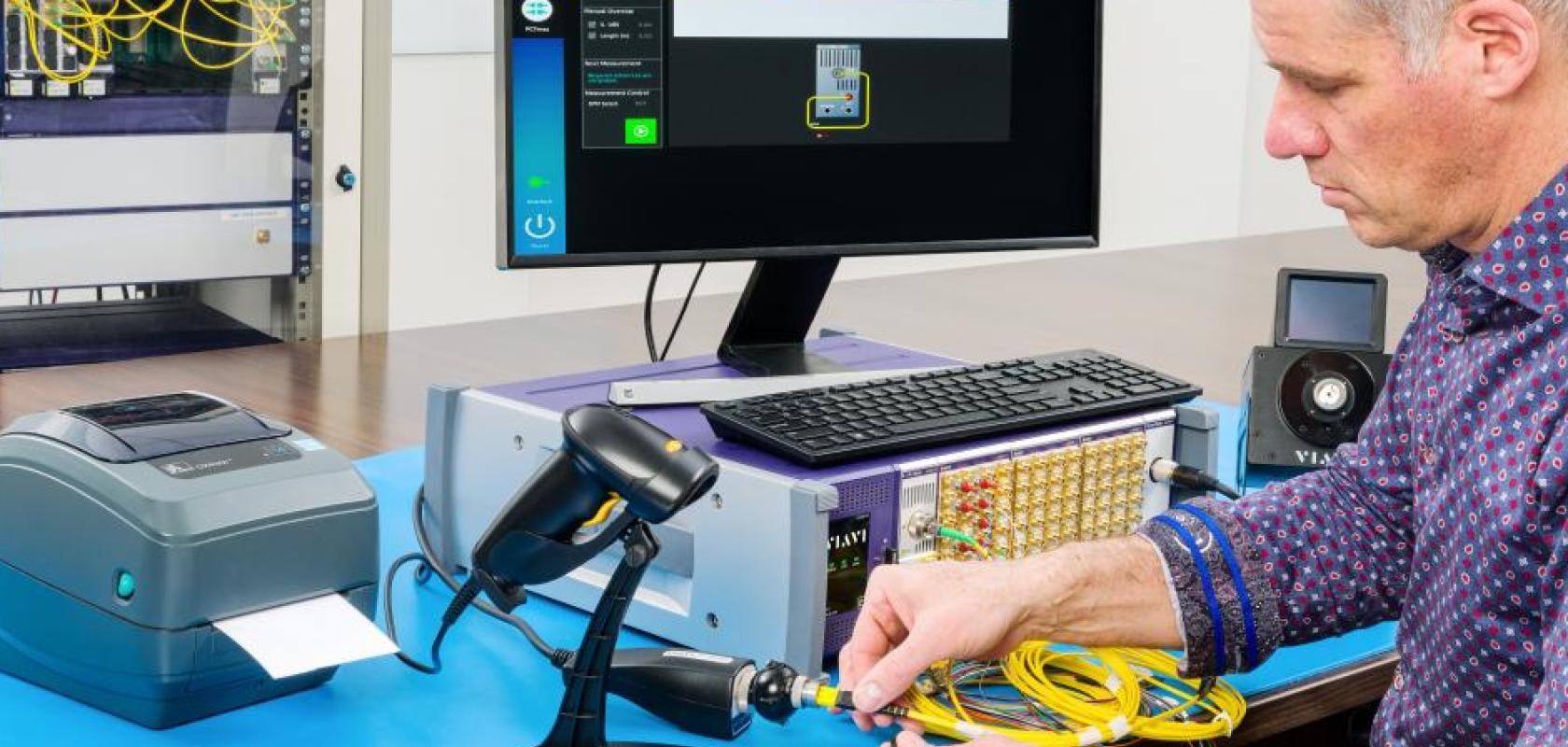 The global optical communications
test and measurement equipment
 market is set to grow from $6.2bn in 2020, to $9.7bn by 2025 according to a new report. That would be a compound annual growth rate of 9.5 per cent over the period. 
The MarketsandMarkets report, Communication Test and Measurement Market to 2025, indicates that developments in technology and the widespread demand for wireless technology are just some of the drivers for the growth. 
MarketsandMarkets acknowledged that a slowdown was inevitable in 2020, due to the global lockdown's impact on manufacturing, supply chains and logistics. This meant that the availability of some essential items were affected by the lack of workers on production lines, supply chains, and transportation, although the essential items are exempted from the lockdown. 
However, it also brought positive news, of increased demand for networks to have better data and voice connectivity, which will boost the adoption of communication test and measurement solutions. 
The field network test solution segment is predicted to hold a larger market size in the next five years. These solutions, said the report, are used by network operators to improve the quality of service and experience to ensure reliable delivery of highbandwidth services, including voice and video data, to the end -users. They support everything including
FTTx
, optical Ethernet,
wavelength division multiplexing (WDM)
, 10GigE,
optical transport network (OTN)
, synchronous optical networking (SONET), synchronous digital hierarchy (SDH), and asynchronous transfer mode (ATM). 
There are numerous tests and tools that fall under this category, including fibre optic tests – which use optical time domain reflectometers (OTDR), optical spectrum analysers, fibre test systems, attenuators and inspection probes. As well as these, there are separate tools available for copper testing, network protocol testing, home network testing and broadband testing. 
The report also predicted that the wireline test solution segment could hold a larger market size to 2025. These solutions are mainly used by operators to install, turn up, and maintain their optical and copper-based telecommunications networks. 
Products are generally available as handheld test instruments, portable platforms with modules, and as rack-mounted chassis with modules. 
Solutions include optical transport data rate (OTDR) testers, automated optical loss test sets (OLTS) and synchronous optical networking (SONET)/synchronous digital hierarchy (SDH) analysers. MarketsandMarkets suggests that the wireline industry is changing drastically, with IP technology breaking down traditional boundaries and shifting focus from networks to applications and services. 
In terms of market share, the report estimates North America had a 34.4 per cent share of the optical communications test and measurement market in 2020. Sponsored by The market in this region is likely to be driven by the demand from IT and telecoms, as well as the aerospace and defense sectors. 
In addition, the rise in smartphone users and internet subscribers, as well as the demand for high-speed data access, has been driving network operators to expand and upgrade their network infrastructure. 
Operators are adopting technologies to handle the rapid increase in data traffic, and test and measurement equipment is critical for service providers, mobile manufacturers, and network equipment manufacturers to offer customers the best services and products. 
Therefore, the report sums up, the expansion of optical networks and the increase in capital investments by operators and equipment manufacturers are expected to have a direct impact on the communication test and measurement market in the region.
Test and measurement products for optical communications on the market now
Vendors that offer optical communications test and measurement equipment include VeEX, which has introduced the general availability of its MTTplus-340 advanced multiservice test module. The Moffer benefits to customers such as dual-port flexibility and multitasking test capabilities. Key features include: a flexible, all-in-one multi-service test solution, from 64Kb/s to 14Gb/s; transport, core, metro, SAN, backhaul, fronthaul and network synchronisation and two independent test ports.


Yokogawa, meanwhile, unveiled its AQ1210D dual-purpose OTDR for both single-mode and multimode fibre networks. It is the first in a portfolio of multi-field testers to offer four wavelengths of 1,310/1,550nm (single mode) and 850/1,300nm (multimode). It features a 5.7-inch display and weighs approximately 1kg. This compares favourably with modulartype units, making the AQ1210D ideal for use on project sites where fast and easy characterisation of optical fibres is essential. It comes with a rugged casing. 
The latest FIP-500 fibre inspection scope from Exfo is designed to transform day-today operations by delivering fast and reliable inspection results for both MPO and single-fibre connectors. It's a self-contained, fully-automated tool for zerobutton testing all day, without the need to recharge batteries or offload results. Users simply insert a connector in the FIP-500 and in less than 10 seconds a pass/fail result is automatically obtained and saved, without the need for any settings or further manipulation. 
The new Focis Lightning connector microscope from AFL provides a complete pass/fail analysis for a 12 or 24-fibre MPO connector and each individual fibre in 15 seconds. The easyto-use instrument captures the entire connector surface in one step, saving time when setting up and maintaining multi-fibre connectors in data centres. It works autonomously and does not need to be connected to power or data networks. Results can be transmitted via wifi or bluetooth. A free app is available for download.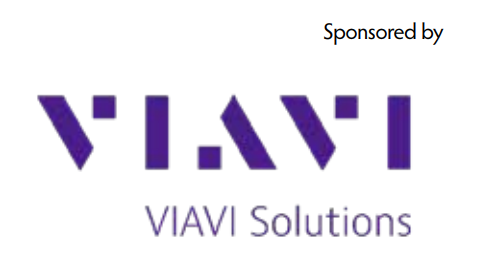 Viavi Solutions: Featured test and measurement product
When it comes to test, measurement and maintenance during manufacture, for cable and other connectivity suppliers, it is vital to ensure that connectors and end faces are clean, to provide the most accurate results. 
The CleanBlastPRO, from Viavi Solutions, is a fibre optic end-face cleaning system that provides an automated cleaning process to ensure clean fibre connector endfaces at the press of a button. 
Bristol Instruments: Featured test and measurement product
The 438 Series Multi-Wavelength Meter from Bristol Instruments combines proven Michelson interferometer-based technology with fast Fourier transform analysis to measure the wavelength, power, and OSNR of as many as 1,000 discrete optical signals. 
Test times are optimised with a fast measurement rate of up to 10Hz and wavelength is measured to an accuracy as high as ± 0.3pm. These features, combined with its broad operational range of 1,000 to 1,680nm, make this system ideal for wavelength testing of laser transceivers and WDM signals. In addition, side mode suppression ratio is automatically reported. 
Laser Components: Featured test and measurement product
Laser Components offers the Laser 1000 Series, which is a continuous wave (CW) tunable laser source offering high-power output, narrow 100kHz linewidth and 0.01pm resolution tunability anywhere within C or L band. 
It is ideal for telecommunication applications as it covers the full range of DWDM channels in C or L band. 
The laser can provide up to 16.5dBm of power, with a high stability 100kHz linewidth making it an ideal candidate for some of the most demanding applications, such as coherently modulated high-speed communications. The cohesionUI graphical user interface makes it simple to control the matrIQ instruments from your PC or mobile device. It's cutting-edge design offers a sleek modern interface, cross-device compatibility, customisable views and remote network access.