Viewpoint
Sponsored Content
The Need for 200G

Today's optical module providers are under tremendous pressure to enable customers with faster connectivity solutions at volume scale. This fall, MACOM announced the industry's first complete chipset solution for 200G and 400G CWDM optical module providers servicing Cloud Data Center applications. This solution enables 200G modules at under 4.5 W and 400G modules at under 9 W total power consumption, thus delivering industry-leading power efficiency with a fully analog architecture that ensures extremely low latency and is poised to provide a lower cost option compared to DSP-based offerings.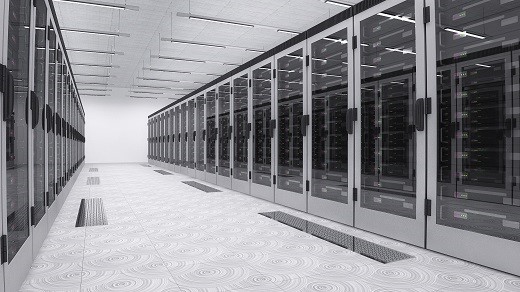 Why 200G? 
Over the past year the industry has seen tremendous growth in volume for 100G CWDM. While 100G continues to ramp, the promise of high volume 400G remains omnipresent, albeit a 2019 phenomenon. Customers need existing technologies that ship in production volumes to fill this industry gap. While 100G CWDM is a mature and well understood technology and will continue to ramp in the coming year, many of the big Cloud Data Center OEMs are turning their sights to 200G, to meet the pressures of enabling faster connections at scale volumes. 
 
Though intermediate between 100G, and 400G – the customer demand for 200G, is shaping this market to be sizable, with deployments expected by second half of next year. The good news for module vendors is that there are multiple component vendors, such as MACOM, who have 200G compatible components on the market today. 
 
Comparing the cost for 100G versus 200G, we have to look specifically at the cost of components themselves. While 100G is already at the point of integration, 200G end-to-end operable chipsets have just hit the market. 200G will therefore emulate a similar price point as 100G did when it entered the market a few years ago, following a similar cost curve as integration furthers. 
 
MACOM is committed to leading the evolution of Data Center interconnects from 100G to 200G and 400G, as evidenced by our unique ability to deliver a complete 200G chipset and TOSA/ROSA subassembly solution with market leading performance and power efficiency. 
 
The Offering 
MACOM's full transmit and receive solution operates at up to 53 Gbps PAM-4 data rates per lane and is optimized for use in 200G QSFP56 and 400G QSFP-DD and OSFP module applications. For 200G demonstration, the solution is comprised of the MAOM-38051 four-channel transmit CDR and modulator driver and MAOT-025402 TOSA with embedded MAOP-L284CN CWDM L-PIC™ (silicon photonic integrated circuit with integrated CW lasers) transmitter, and on the receive side features the MAOR-053401 ROSA with embedded demultiplexer, BSP56B photodetectors MATA-03819 quad TIA and the MASC-38040 four-channel receive CDR. 



 
The combined, high-performance MACOM solution enables a low bit error rate (BER) and better than 1E-8 pre-forward error correction (Pre-FEC). With this solution, optical module providers are expected to benefit from seamless component interoperability, reducing design complexity and costs while accelerating their time to market. 
 
MACOM's chipsets enabling 200G and 400G solutions are sampling to customers today, with production availability planned for 2019. To learn more about MACOM's solutions, visit www.macom.com 
This article is brought to you by: