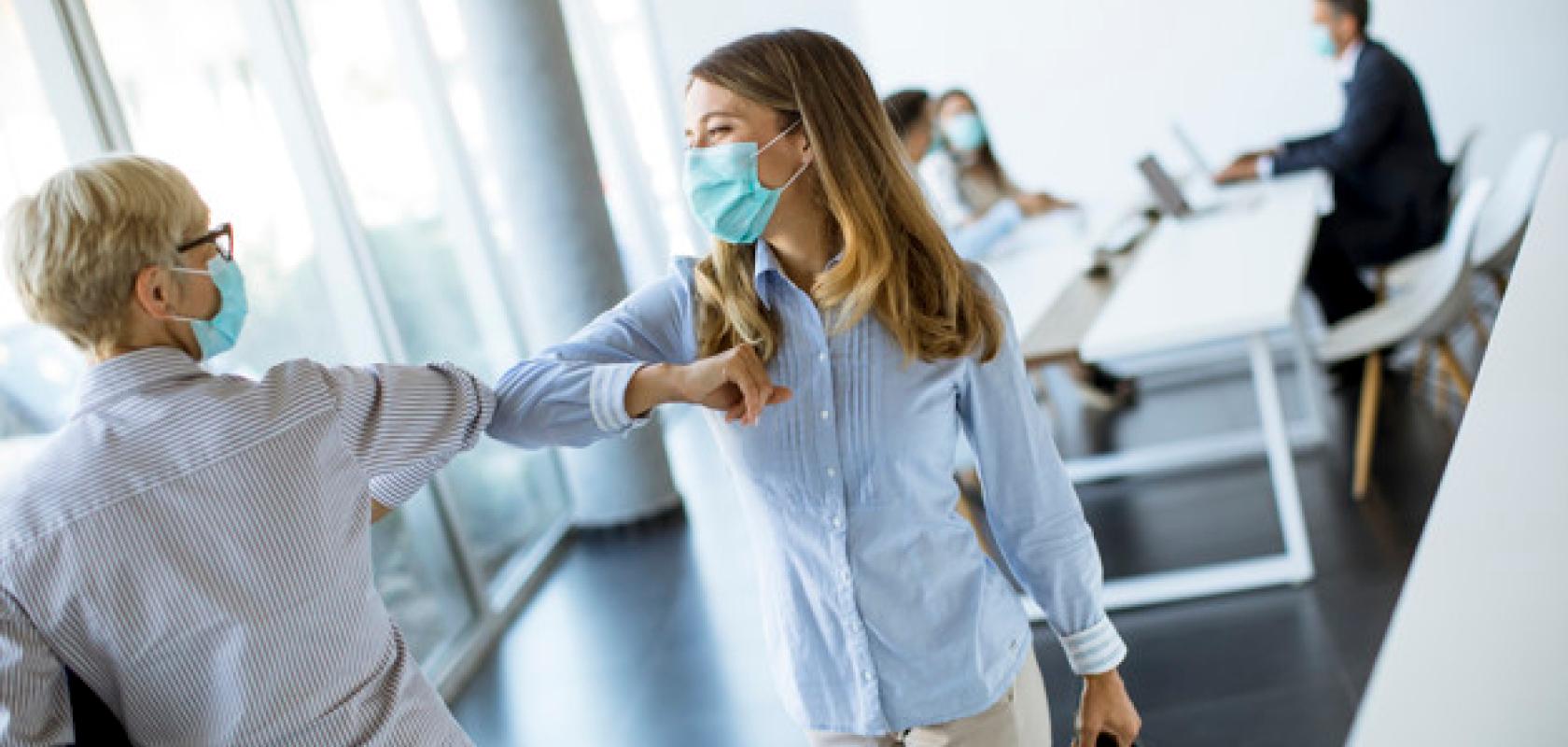 The all-important multi-vendor interoperability can only be achieved via industry collaboration, finds Keely Portway
Interoperability is arguably more important than ever as networks continue to grow and diversify. The Optical Internetworking Forum (OIF) was established for this very purpose.
Building on 20 years of effecting change in the industry, OIF's members now encompass more than 100 network operators, system vendors, component vendors and test equipment vendors, collaborating to develop interoperable electrical, optical and control solutions.
For more than two decades, OIF has accelerated progressive transformation in optical networking by serving as the global industry forum driving the electrical, optical and control interoperability that enables a more efficient and reliable network. Karl Gass, physical and link layer working group vice chair, said: 'OIF's goal in all its work is to identify gaps in the market that would benefit from an interoperable solution – it is where the optical networking interoperability work gets done.
'Throughout 2020, OIF continued to drive innovative, interoperable solutions to address needs for massive scalability, maximum performance and open programmability required by 5G, cloud and IoT networking
applications.'
As a member-driven organisation, OIF has ideally placed itself to identify industry needs, develop interoperability agreements (IAs), and validate solutions through tests. Gass revealed that there are several key OIF projects identified in 2020 that will extend to 2021 and beyond.
400ZR coherent optical IA
This agreement is relevant for router-to-router and switch-to-switch interconnect use cases and is targeted at (passive) single-channel and amplified DWDM applications with distances up to 120 km, such as data centre interconnect (DCI) links.
'This project enables interoperable pluggable coherent modules for the first time,' said Gass. 'It should ensure cost-effective and long-term relevant implementations using single-carrier 400G, coherent detection and advanced DSP/ FEC algorithms. 400ZR and derivative coherent pluggable solutions will impact IP/optical architectures going forward, especially in cloud and service provider networks. And OIF is already exploring requirements for greater than 400G, for example 800G coherent.'
Coherent – C-CMIS IA for management of DCO modules
This IA serves as an extension to the common management interface specification (CMIS), targeting DCO modules and DWDM functions. C-CMIS provides the necessary management information for DCO modules in form factors, including QSFP-DD, OSFP and COBO. 'The IA supports the OIF 400ZR IA,' said Gass. 'Future versions will include more complex metro modules and may extend these management features to other form factors. Having a standardised control interface for these DCO and DWDM modules is critical for broad industry adoption and interoperability.'
Common electrical I/O (CEI)-224G
During the forum's Q3 meeting in August 2020, members formally approved a proposed project to start to address next-generation architectures and data rates around 224Gb/s for CEI interfaces. 'The expected result, said Gass, 'will be a technical white paper summarising a consensus-based body of knowledge which will then enable several projects for next-generation CEI clauses addressing specific reaches and architectures.'
Co-packaged optics
The co-packaging of optics with ASICs has generated a 'great deal of interest in the industry,' said Gass. 'OIF is initiating a co-packaged optics framework project to study the application spaces and relevant technology considerations for co-packaging of communication interfaces with an ASIC. A primary objective of this framework project is to identify opportunities for interoperability standards for possible IA work at OIF, or other standards organisations.'
Transport SDN API interoperability
OIF projects are designed to help accelerate the commercialisation of transport SDN worldwide and transport network transformation for the 5G era. 'This year,' explained Gass, 'OIF brought new use cases and deployment scenarios into Telefonica's lab to test the multi-vendor interoperability of Layer 1 OTN and Layer 0 OTN control, using ONF T-API 2.1.3 and OpenConfig device APIs. The 2020 Transport SDN Application Programming Interface (API) interoperability demonstration builds on our previous transport API requirements and interoperability demonstrations, which substantiated T-API as the northbound interface (NBI) of choice. Establishing a foundation for open, programmable networks that allow network operators to efficiently deliver dynamic multi-domain connectivity
services to the market.'
Also striving for interoperability is the Ethernet Alliance, as president, Chris Lyon explained: 'Ethernet is the foundation of network communications and has been so successful because of its bedrock – multi-vendor interoperability.'
It brings together key industry stakeholders in the Ethernet ecosystem to provide an important channel for Ethernet's continued advancement and adoption. The Ethernet Alliance serves the industry not only by
providing market awareness and education, but acting as a facilitator of interoperability demonstrations and plugfests, where competitors join forces and collaborate to ensure multi-vendor interoperability.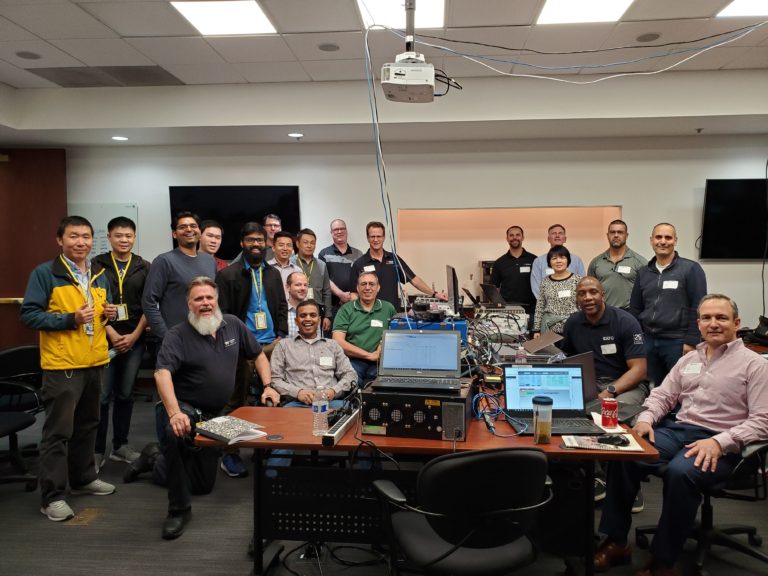 In preparation for OFC 2020, members gathered at a pre-show hot stage to demonstrate 17 Ethernet Alliance member-company products in a functioning network
Lyon believes interoperability is important because it drives confidence in Ethernet solutions and accelerates market adoption. 'Across the wide variety of Ethernet products from hundreds of suppliers – across
literally billions of ports shipped – Ethernet is renowned for delivering a dependable and predictable user experience.
'Customers know when they buy an Ethernet product it will work, and will interoperate with other Ethernet products.
But interoperability doesn't just happen. It takes hard-working individuals from multiple companies to make it a reality
. It also requires continuous collaboration and leadership from industry associations like ourselves, to provide the focus on interoperability and facilitate plugfests and public demonstrations to ensure it happens.'
Setting standards
Standards are crucial to Ethernet's hallmark for interoperability, according to the alliance. Without them, ubiquitous interoperability could not happen. 'The IEEE creates thorough and comprehensive standards that include testing and compliance methodologies enabling the industry to build on this solid foundation,' stated Lyon.
'Plugfests provide a safe environment for conducting confidential interoperability testing against both published and draft IEEE 802 Ethernet standards. The Ethernet ecosystem is well-represented at these events, with vendors that manufacture a wide range of high-speed networking products from Ethernet switches and routers, protocol analysers, NIC cards, optical transceivers and high-speed copper cabling, to the latest test solutions for network equipment and infrastructure. The active involvement of such a broad ecosystem at industry plugfests provides an opportunity for manufacturers and solutions providers to
refine and troubleshoot their products in a secure, vendor-neutral environment.'
Interoperability demonstrations at industry events have been a good way to demonstrate Ethernet advancements and show how multiple companies' products interoperate together. Obviously 2020 was not the best year for events, but that has not stopped the developments, and the plan is very much to return to these demonstrations in 2021.
'With Ethernet speeds increasing at an incredible pace, these multi-vendor interoperability showcases have been invaluable,' said Lyon. '
400GbE is beginning to be deployed in the marketplace and 800GbE is soon to follow
. This continues to highlight these advancements at both physical, and now virtual industry events, and will be imperative to enhancing the rapid adoption of these new speeds and features.'