Openreach brings full-fibre broadband network to "most haunted village in Britain"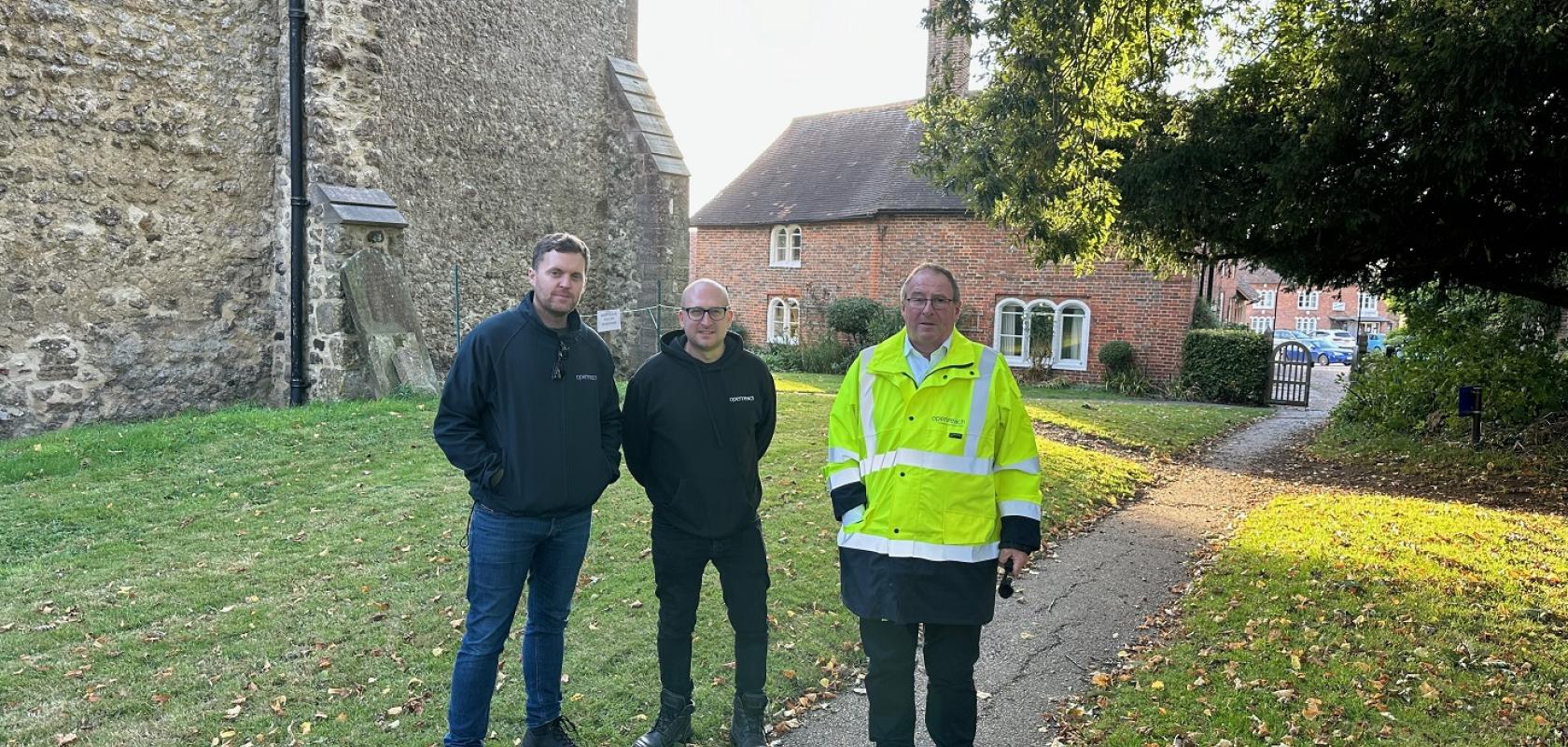 Openreach in Pluckley, "the most haunted village in Britain"
UK incumbent network provider, Openreach has upgraded residents of Pluckley, Kent to full-fibre broadband. 
The village, which was named by the Guinness World Records as the most haunted village in Britain has been connected in time for Halloween following a partnership between local residents, Openreach and the UK Government, in which locals used the UK Government's Gigabit Broadband Voucher Scheme, alongside a contribution from Openreach, to help fund the village's digital transformation.
Pluckley, which is famous for being the setting of television series, The Darling Buds of May, is also known for its ghosts including "The Screaming Man", "The Red Lady" and a phantom horse-drawn carriage.
While some homes in the centre of the village were able to access superfast broadband speeds of around 60mb/s, those living on the outskirts or nearby often found going online was a slow and stuttering experience, with speeds of 10mb/s or worse. However, the latest work has allowed more than 600 homes and businesses in the area to upgrade to full-fibre and access speeds of 1Gb/s by taking a service with the provider of their choice on the Openreach network.
Overcoming the engineering challenge
Openreach's Chief Engineer, Andy Whale says: "We're really pleased with the result we've been able to get for Pluckley.  Our engineers, local residents and highways authorities worked together to overcome many challenges and it's a tremendous example of what can be achieved when communities come together for the benefit of everyone. Building full-fibre in rural locations poses a complex engineering challenge, but the residents will benefit for generations to come. It's been one of the biggest Fibre Community Partnerships we've done and I'm very proud of what my team has achieved. Pluckley now joins the one million homes and businesses in the South East which can upgrade to full-fibre."
According to Paul Dracott, the community lead who kick-started the project in Pluckley and co-ordinated communications between Openreach and locals, feedback from a large majority of residents has been very positive, while Minister for Data and Digital Infrastructure, Sir John Whittingdale, says: "No one should be haunted by slow or unreliable broadband. Whether in towns, cities, or rural communities, it's vital that everyone has access to fast and reliable broadband which unlocks opportunity and fuels growth. We're seeing great progress to connect hard-to-reach homes and businesses and I'm delighted to see local residents in Pluckley benefitting from improved connectivity, thanks to our £210 million investment in Gigabit Broadband Vouchers."