PacketLight Networks advanced PL-4000M muxponder/ADM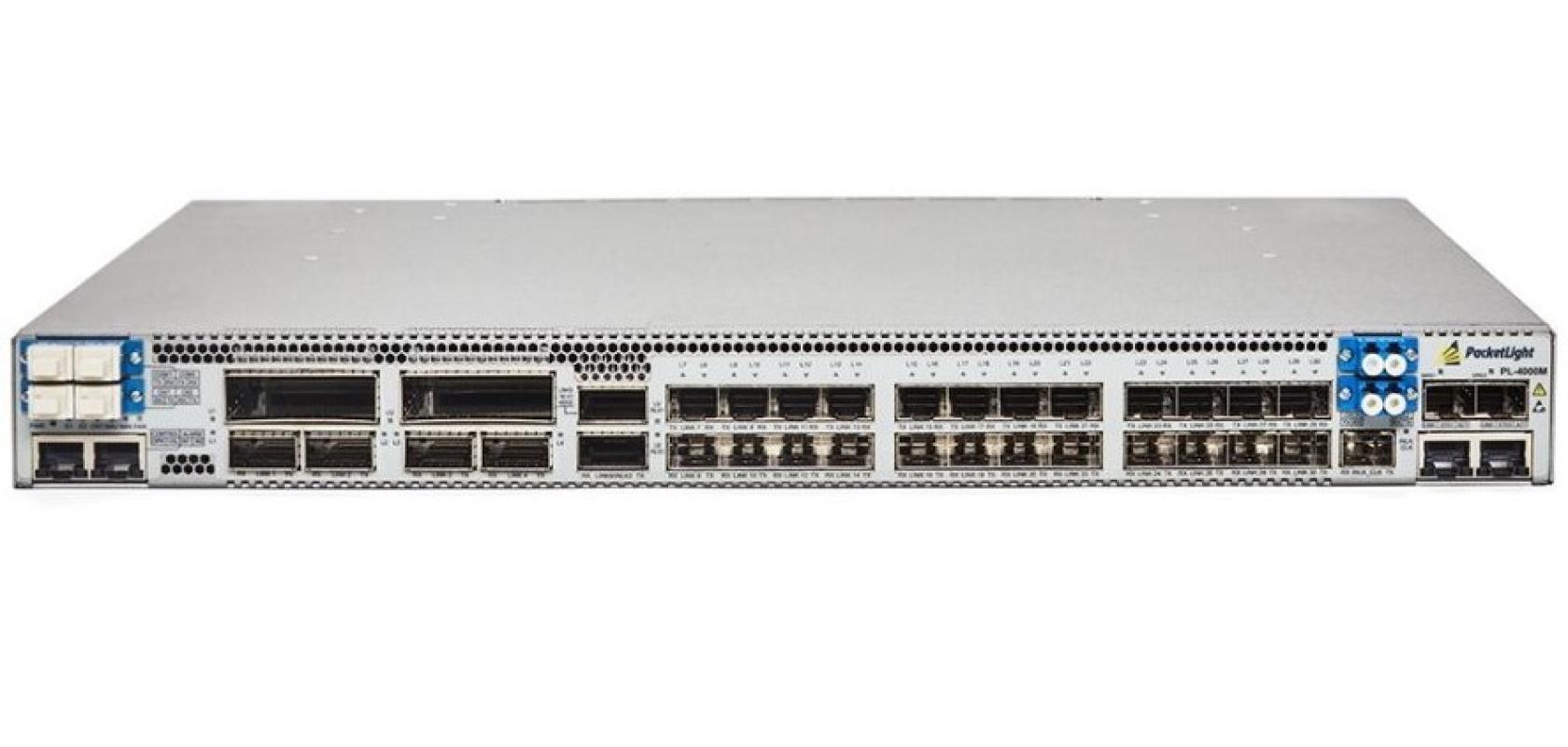 PacketLight Networks has upgraded the PL-4000M muxponder to support the transport of 600Gb/s in the current 1U device. This is designed to enable providers to increase network backbone capacity and speed the introduction of new services.
The PL-4000M aggregates a mix of Ethernet, fibre channel, and OTN services into uplinks of 200/300/400Gb/s capacity. In addition, it supports 25GbE service type, leveraging existing 10GbE fibre optic cables, using fewer optical modules to deliver double the density, and simplify network upgrades. The integrated 1U footprint saves rack space, and low power consumption per transmitted bit, all of which reduce the overall cost of the transport solution. 
The muxponder supports 200/300/400 Gb/s uplinks over CFP2-DCO open ROADM coherent pluggable modules, eliminating vendor lock-in, and helping to reduce long-term total cost of ownership. Flexible configuration of the uplinks enables transport of up to 600Gb/s, with each uplink transporting 200Gb/s QPSK in ultra-long haul applications, 300Gb/s QAM16 in metro and long-haul applications, or 400G 16QAM in DCI and metro applications.