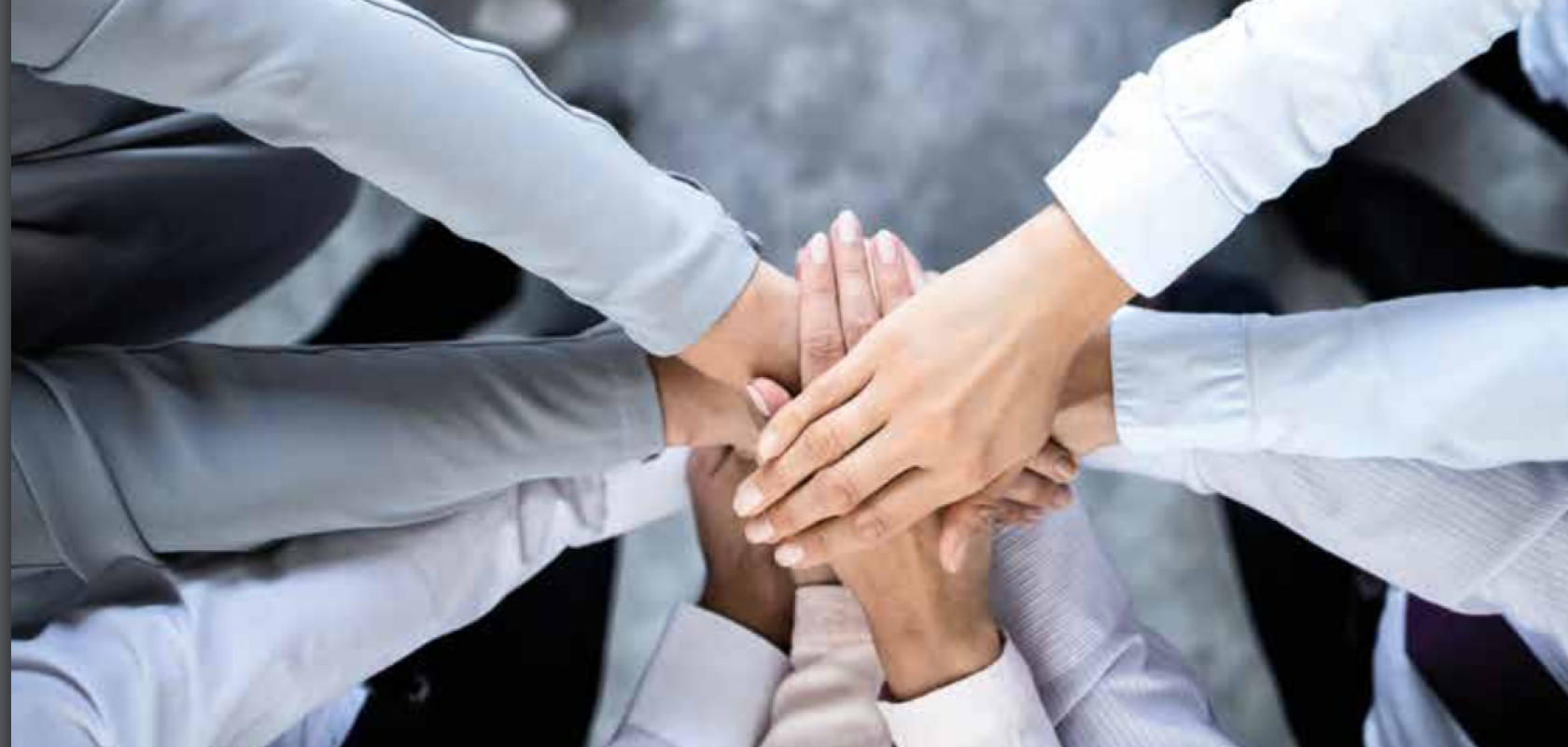 Keely Portway finds out how optical networking interoperability is achieved through industry collaboration
The trend toward cloud-based, data centre network architectures is driven by cost savings and revenue generating benefits for network operators. This includes benefits such as improved operational efficiency, decreased capital costs, differentiated services and faster service delivery. 
These benefits rely on interoperable networking solutions that deliver scalable, high performance, open and automated network hardware and software solutions. The Optical Internetworking Forum (OIF) helps deliver such solutions through its technical expertise, agile and collaborative specification development process and strong industry liaison relationships.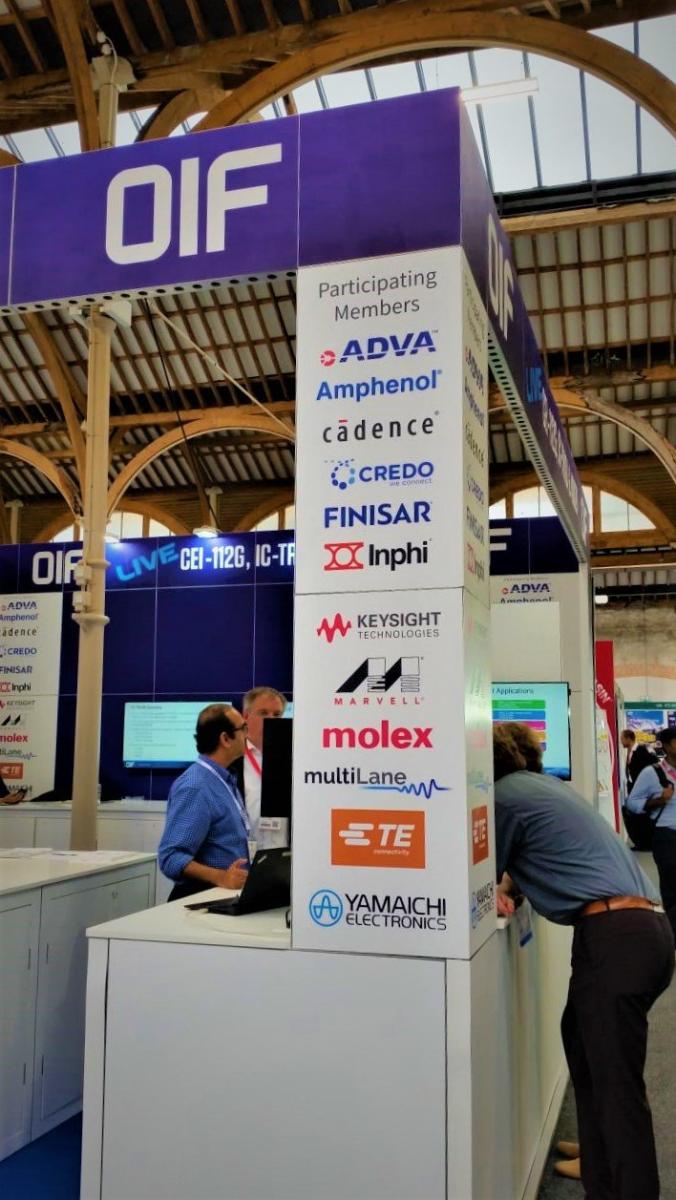 Karl Gass, optical working group vice-chair, said: 'OIF promotes the development and deployment of interoperable networking solutions and services through the creation of implementation agreements for optical networking products, network processing elements and component technologies. Implementation agreements are based on requirements developed co-operatively by end-users, service providers, equipment vendors and technology providers, and aligned with worldwide standards, augmented if necessary.' 
Setting standards 
The forum creates benchmarks, performs worldwide interoperability testing, builds market awareness and promotes education for technologies, services and solutions. It also provides feedback to standards organisations to help achieve a set of implementable, interoperable solutions. 
Gass provided a number of key examples of current and recent OIF implementation agreements that leverage industry collaboration and consensus.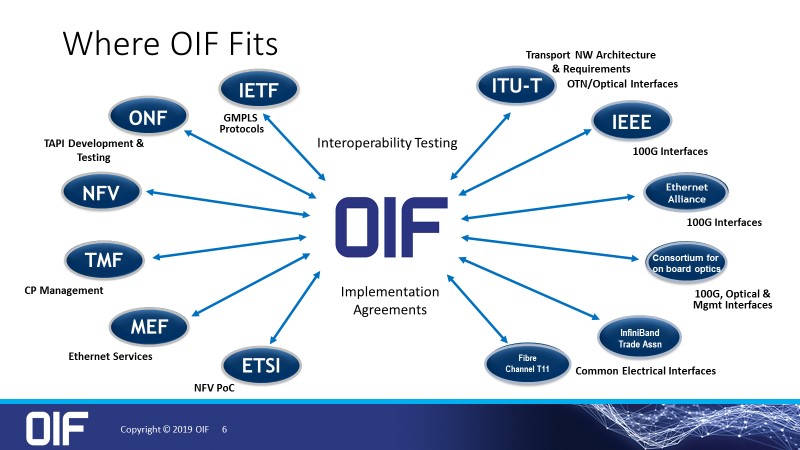 'OIF members are developing an implementation agreement for 400G ZR and short-reach DWDM multi-vendor interoperability,' he said. 'It is relevant for router-to-router interconnect use cases and is targeted at (passive) single channel and amplified DWDM applications, with distances up to 120km. This project should ensure a cost-effective and long-term relevant implementation using single-carrier 400G, coherent detection and advanced DSP/FEC algorithms.' 
As well as the interoperable coherent link implementation agreement, OIF has released the IC-TROSA implementation agreement which defines a miniature, integrated optical transceiver assembly that can be used as a building block for 400ZR modules and supports multiple optical technologies and manufacturing processes. The forum is leveraging input and consensus from its membership, including network operators and the entire technology vendor ecosystem. 
Moving forward 
The organisation is also focusing on common electrical I/O (CEI). Gass said: '
Customer, technology and vertical integration are needed for technology development in the face of rapid cloud evolution. The CEI multi-generational solutions demonstrate community members coming together to tackle hard problems and help drive industry innovation forward – from 2002 to present day
.' 
OIF is also currently in the process of developing electrical link definitions for the next generation 112Gb/s data rate to provide signaling over a multitude of link types, including die-to-die, chip-to-chip, chip-tomodule, medium reach chip-to-chip and long reach chip-to-chip, also known as backplane. Electrical interfaces are needed ahead of other elements of the specification and can often be leveraged by multiple standards bodies, allowing economies of scale and better use of resources. The forum understands these timing needs and delivers. 
Another area in which the organisation has been focusing its efforts is transport SDN. Gass said: 'In 2013, with the industry migrating toward software defined networking (SDN) and network function virtualisation (NFV), OIF identified gaps in the application of SDN concepts and practices for transport infrastructure and service delivery. Initial testing in 2014 focused on the southbound interface (SBI) but uncovered gaps in the north-bound interface (NBI). Continued multivendor testing with global network operators in 2016 and 2018, and collaboration with ONF and MEF, led to development of a stable, full-featured T-API 2.0 NBI.' 
Get active 
Focusing on the continued success and advancement of Ethernet technologies, the Ethernet Alliance also spends much of its time looking at interoperable Ethernet technologies. At the recent ECOC in Dublin, the alliance showcased an interactive, multivendor demonstration, spanning technologies from 25GbE to 400GbE. It also pointed to a coming 800GbE future, while illustrating interoperability's critical role in making that future a reality. 
Greg McSorley, president, Ethernet Alliance; and technical business development manager, Amphenol, said: 'Ethernet is bursting through speed barriers at a breakneck pace. With higher speeds and longer reaches, it's now pushing past its history as an innovative consumer technology into diverse new markets and application spaces like enterprise storage, automotive, and building automation. The 400GbE era is here, but it's only a stepping stone along the road to 800GbE. The secret to Ethernet's continued success has always been, and will continue to be, interoperability.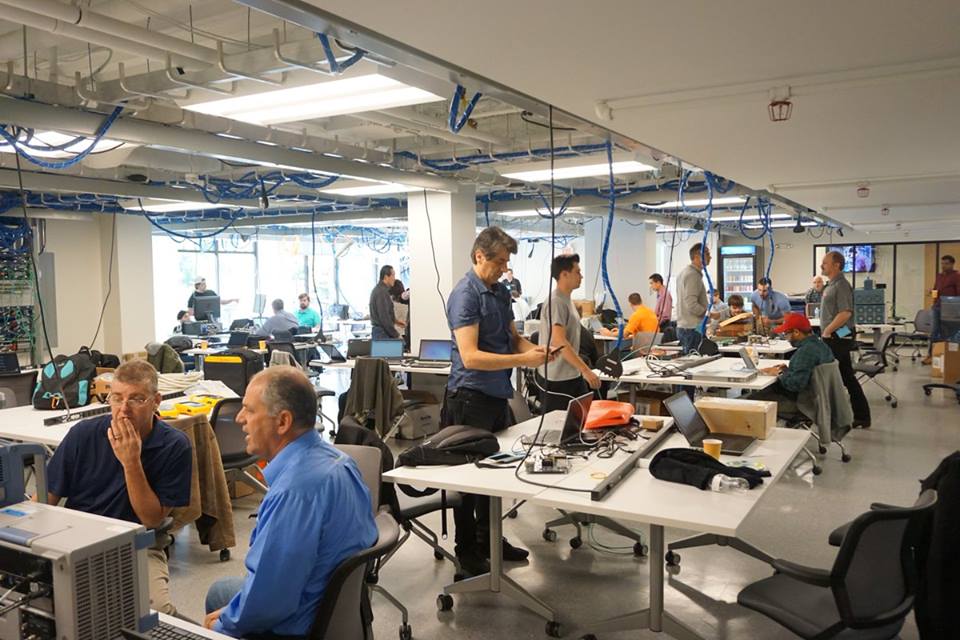 Getting traffic to travel seamlessly from today's legacy implementations into tomorrow's high-speed switches and ecosystems comes down to preserving Ethernet's capacity for multivendor interoperability
.' Encompassing the latest high-speed Ethernet technologies, the Ethernet Alliance's live ECOC multivendor demo includes a broad array of products and solutions, including routers, switches, active optical cables (AOCs) and direct attach cables (DACs), interconnects, and more. With components ranging from 25GbE to 400GbE at lengths of up to 4m in OSFP, QSFP28, and QSFP-DD form factors, the organisation's display showcases Ethernet's rapid advancement and expansion. 
Reflecting growing momentum in test and measurement, the demo also includes contributions from leading organisations dedicated to accelerating time-to-market by ensuring compliance with Ethernet specifications. 
The interoperability demonstration included equipment provided by some of the big names in Ethernet technology developers and vendors, including Amphenol; Arista Networks; Cisco Systems; CommScope; EXFO; TE Connectivity; Tektronix; Teledyne LeCroy and Xena Networks. 
Need for speed 
As well as larger industry events such as ECOC, the alliance also holds its own member events to conduct interoperability. The members-only Higher-Speed Networking Plugfest events have attracted growing attention from diverse stakeholders throughout the Ethernet ecosystem. 
Plugfests provide an ongoing development environment for conducting confidential, noncompetitive interoperability testing against published and draft IEEE 802 Ethernet standards alike. Incorporating a wide variety of high-speed products and solutions, testing regularly includes network interface cards (NICs); switches; fieldprogrammable gate arrays; protocol analysers; interconnects, such as optical transceivers, and passive and active optical and copper cabling; and PHY test equipment. In a secure, vendorneutral setting such as this, Ethernet device manufacturers and solutions providers can more easily debug and optimise interoperability for pre-release products. 
The events have proved successful, with the third in the series including equipment that ranged from 25Gb/s to 400Gb/s supplied by 13 companies from all aspects of the Ethernet ecosystem. 
With pass rates of more than 97 per cent, the plugfest highlighted the key role multivendor interoperability plays in Ethernet's continued success. 
Addressing the need for enabling emerging technologies, products and solutions spanning speeds of 25GbE up to 400GbE were tested in various form factors such as OSFP, QSFP and QSFP-DD. 
Equipment undergoing testing included both electrical and optical interconnects; new signalling and modulation technologies; switches and NICs; cabling; and test and measurement solutions and methodologies. The results showed consistent improvement over the previous two events, with Frame Error Rate tests producing a 100 per cent pass rate, and functional interoperability tests achieving an aggregated 97.5 per cent pass rate. 
Testing times 
Dave Chalupsky, board member and plugfest chair at Ethernet Alliance, said: 'This Ethernet Alliance plugfest was a valuable opportunity for testing of both pre-release and market-ready products and solutions against IEEE standards in a confidential, non-competitive environment. 
'The substantial turnout among member companies and high volume of successful tests speaks to Ethernet's enduring legacy of continuous improvement. Ethernet's hallmark multi-vendor interoperability makes it ideal for addressing global demand for higher-speed connectivity. Test events like this are the key to unleashing that interoperability.' 
The plugfest events are becoming more popular, a testament to the commitment from industry towards multi-vendor interoperability. 
The fourth and latest event experienced a rise in attendees from new companies, as McSorley explained: 'The rising number of new companies participating in our HSN Plugfest series illustrates just how far these rapidly maturing Ethernet technologies are spreading. 
'The drive to deliver more products to market faster is fuelling a surge in participation from companies. Plugfests are a cost-effective avenue for companies to securely test against an array of costly equipment – particularly pre-release products – that they may not have otherwise had access to. 
'It is a perfect representation of how the Ethernet Alliance is working to foster seamless, end-to-end interoperability across the Ethernet landscape, while delivering added value for our members.'