CSPs searching out new revenue opportunities, says LightCounting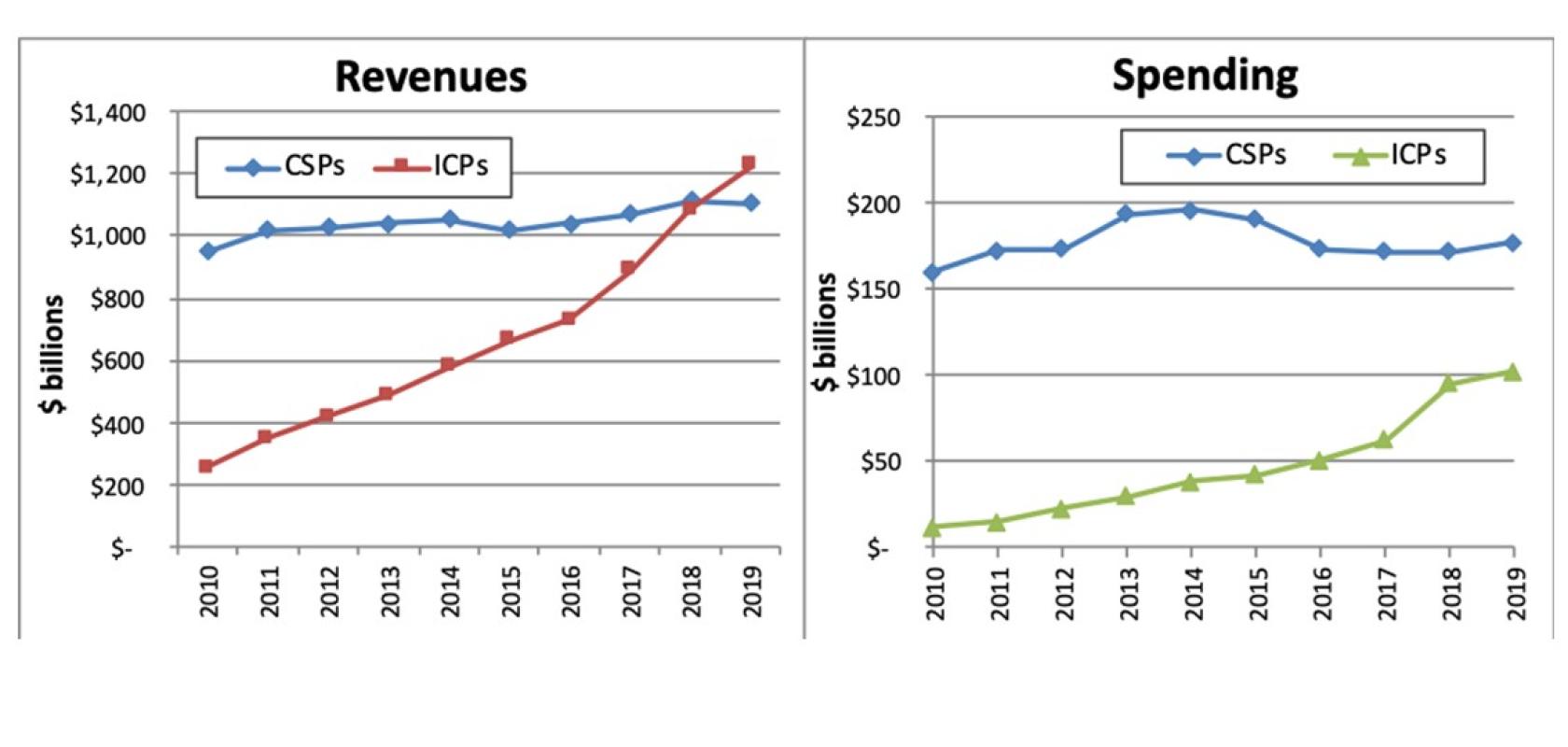 LightCounting has released a report looking at the impact of 5G and the cloud on telecom networks, and how these factors are shaping the market.
The report – Impact of 5G and Cloud on Transformation of Telecom Networks – found that the revenue of the top 15 cloud companies, or Internet Content Providers (ICPs), exceeded the sales of the top 15 Communication Service Providers (CSPs) in 2019.
The new decade will see CSPs seeking to change this situation, says LightCounting. They will look to 5G and edge compute applications to open up new streams of revenue. The report predicts that 5G deployments will bring an immediate benefit of sales of 5G ready smartphones, and highlights that in China, CSPs are charging a bit extra for 5G services and metering data usage, which will help.
New applications such as autonomous driving, automation in health care, manufacturing and logistics are expected to start boosting revenue for service providers in the first half of the new decade. CSPs are also investing into next generation networks, although, said the report, risk is high, but fear of missing out is strong and no company wants to be left behind the competition.
LightCounting pointed out that, finances aside, 2019 was an exciting year for a majority of the CSPs, specifically AT&T, while Amazon's stock was flat. AT&T reached higher up to the Cloud, utilising the benefits of upgrading and virtualising its networks. Its first 5G services in 2019 were 'born in the cloud,' enabling faster deployments and software upgrades.
The report detailed that 5G deployments in 2019 added urgency to the transformation of telecom networks and helped CSPs to see benefits from their efforts in network virtualisation. It predicted that there will be more of this to come in 2020. Also in 2019, CSPs' open source projects continued to mature and the recently formed O-RAN gained support from all leading CSPs and a majority of their suppliers.
In addition, said LightCounting, equipment suppliers have taken a lead in network automation, including development of AI enabled functions. Amazon and Microsoft signed partnerships with Verizon and AT&T, respectively, recognising the value of access networks for delivering cloud services and future edge compute applications. Meanwhile, Cisco announced its new 'Silicon One' strategy, which emphasized innovation in software, Silicon and Optics and plans on offering products based on these technologies a la carte, instead of integrating them into black boxes.