euNetworks partners Crosslake Fibre for low latency London to Madrid services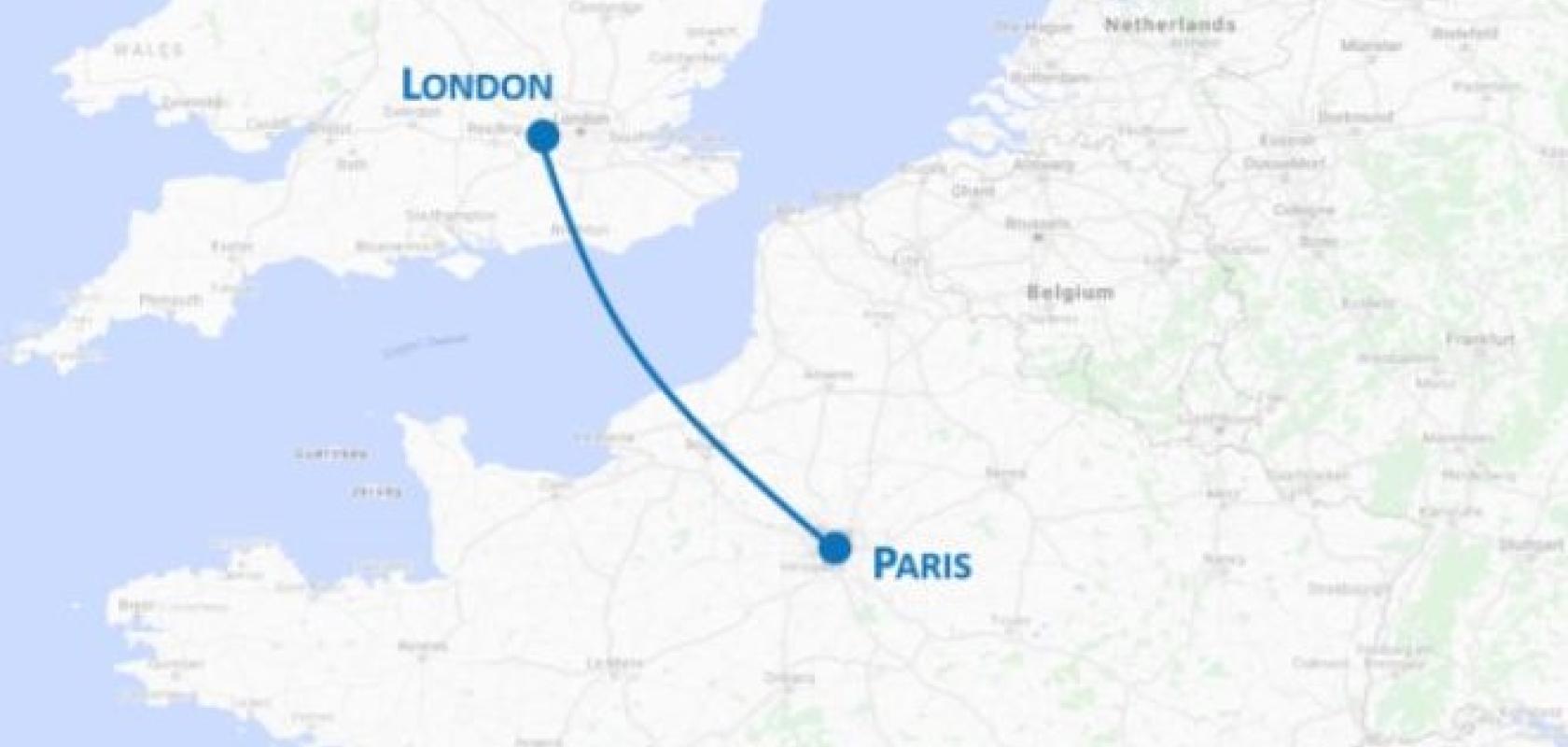 euNetworks has entered into an exclusive partnership agreement with Crosslake Fibre UK, allowing the former exclusivity to deliver ultra-low latency services between the United Kingdom and Madrid on the latter's CrossChannel Fibre cable system. euNetworks has also agreed to a strategic relationship, enabling the sale of its dark fibre services using the system.
CrossChannel Fibre is a 550km cable system with end-to-end fibre running between Slough, in the UK and Paris, in France. The high fibre count, non-repeatered system contains 96 fibre pairs, each enabling over 20Tb/s of capacity throughput. The route is designed with optimal spacing and attenuation/loss between amplifier sites, requiring just four sites, compared to typically between seven and nine on other routes. This reduced number of ILA's, combined with free air passive cooling at each inline amplifier (ILA) site is designed to enable a much lower power consumption-per-bit and deliver an optimised low-carbon footprint network infrastructure.
Paula Cogan, Chief Executive Officer at euNetworks says: "We're delighted to be working with Crosslake and being able to exclusively offer our euTrade ultra-low latency solution on CrossChannel Fibre to the financial sector. CrossChannel is a new system serving an important connectivity route between the UK and the continent. Crosslake's new system running from London to Paris aligns with our long-haul network development strategy, delivering a uniquely routed next-generation high capacity infrastructure."
Mike Cunningham, Chief Executive Officer of Crosslake adds: "Our system delivers a new unique route, approaching Paris from the North West, and is therefore diverse from existing systems. That's an important differentiator to the segments CrossChannel serves – wholesale carriers, data centre operators, content, cloud and network service providers, hyperscalers, government agencies, media and entertainment, and financial services. euNetworks is highly focused on delivering high bandwidth services to these segments. Their strong position and service performance in the demanding ultra-low latency market sets them apart, and we're excited to be working with them."