Europe exits optical spending slump, says IHS Infonetics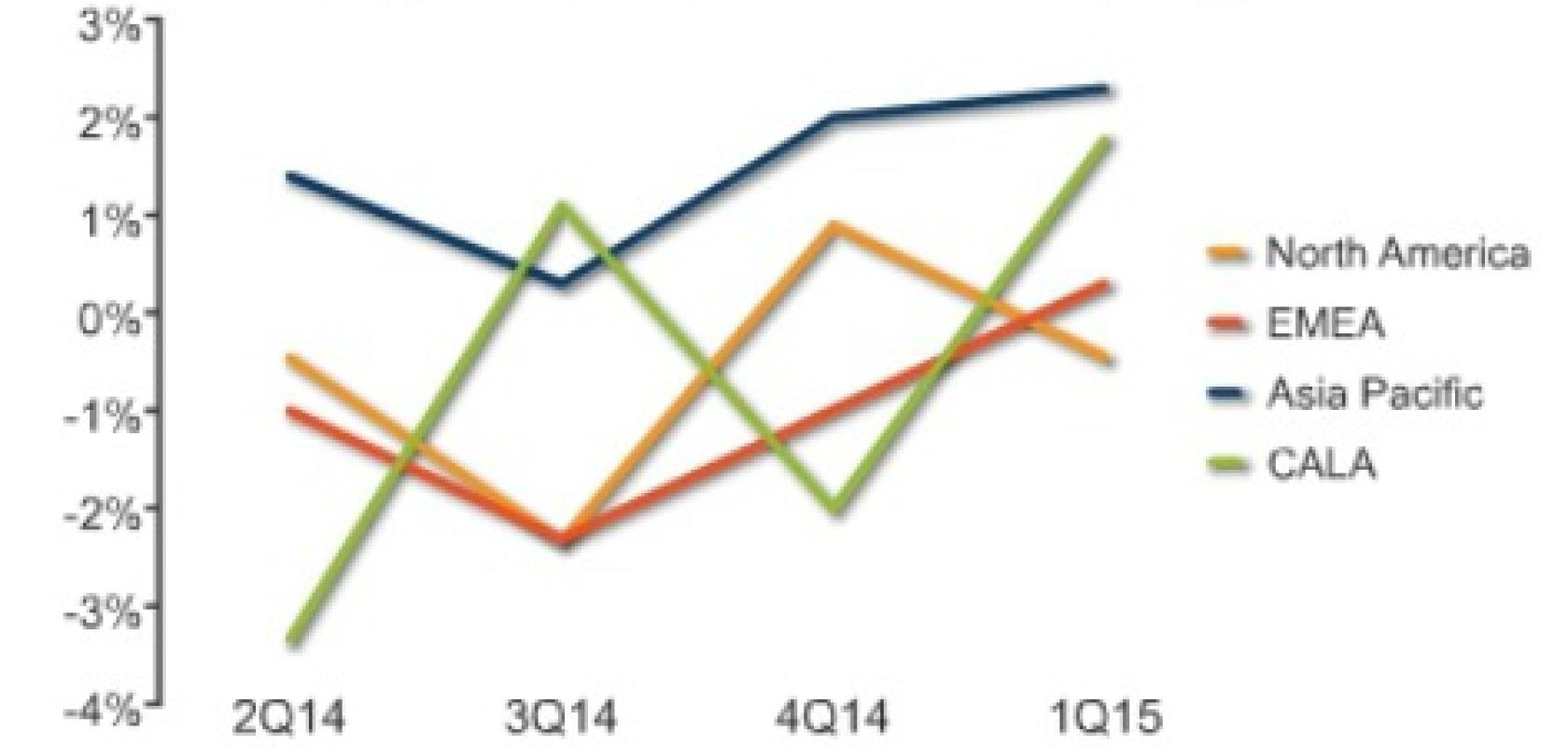 Global optical network hardware spending was up 5 per cent in the first quarter of 2015 compared to a year ago, thanks to an uptick in European spending as well as large-scale 100G roll-out in Japan, according to the latest report from Infonetics, now part of IHS.
With two consecutive quarters of year-over-year growth under its belt, Europe appears to be exiting an optical slump, the market research firm said. In fact, results in the region are better than the headline numbers due to the strengthening dollar.
Overall, the worldwide optical network equipment market, including WDM and SONET/SDH, totalled $2.7 billion in the first quarter of the year.
New metro products will encourage operators to make the move to 100G, according to Andrew Schmitt, research director for carrier transport networking at IHS (see, for example, Ciena makes waves with new DCI platform).
"The focus in optical networking is now shifting to the metro as new products targeted specifically at this market are announced and scheduled for production. This will allow data centres and traditional service providers to more rapidly adopt metro 100G in a significant way," he said. 
"Meanwhile, the service provider market is fracturing into two factions – the telcos and webcos –each with specific optical transport needs and requirements. Webco spending is growing faster right now, so vendors are repositioning to align roadmaps and marketing with their needs," Schmitt added.
Internet content providers continue to surge and presently account for roughly one-tenth of North American optical spending, though volatility in their future expenditures is likely, IHS warns.
100G spending comprises around a quarter of total WDM revenue, which is flowing primarily into the hands of Alcatel-Lucent, Ciena, Cisco, Huawei and Infinera.
The company outperforming in Europe is Alcatel-Lucent, with a steady trend of rising revenue, according to Infonetics. Alcatel-Lucent, of course, is the subject of a merger bid by Nokia (see Nokia to swallow Alcatel-Lucent in €15.6B deal).
IHS Infonetics quarterly "Optical Network Hardware" market research report covers worldwide and regional market size, vendor market share, five-year forecasts, analysis and trends for metro and long-haul SONET/SDH and WDM equipment, Ethernet optical ports, SONET/SDH/PoS ports and WDM ports.