FTTH Conference 2023: Topics, technology and news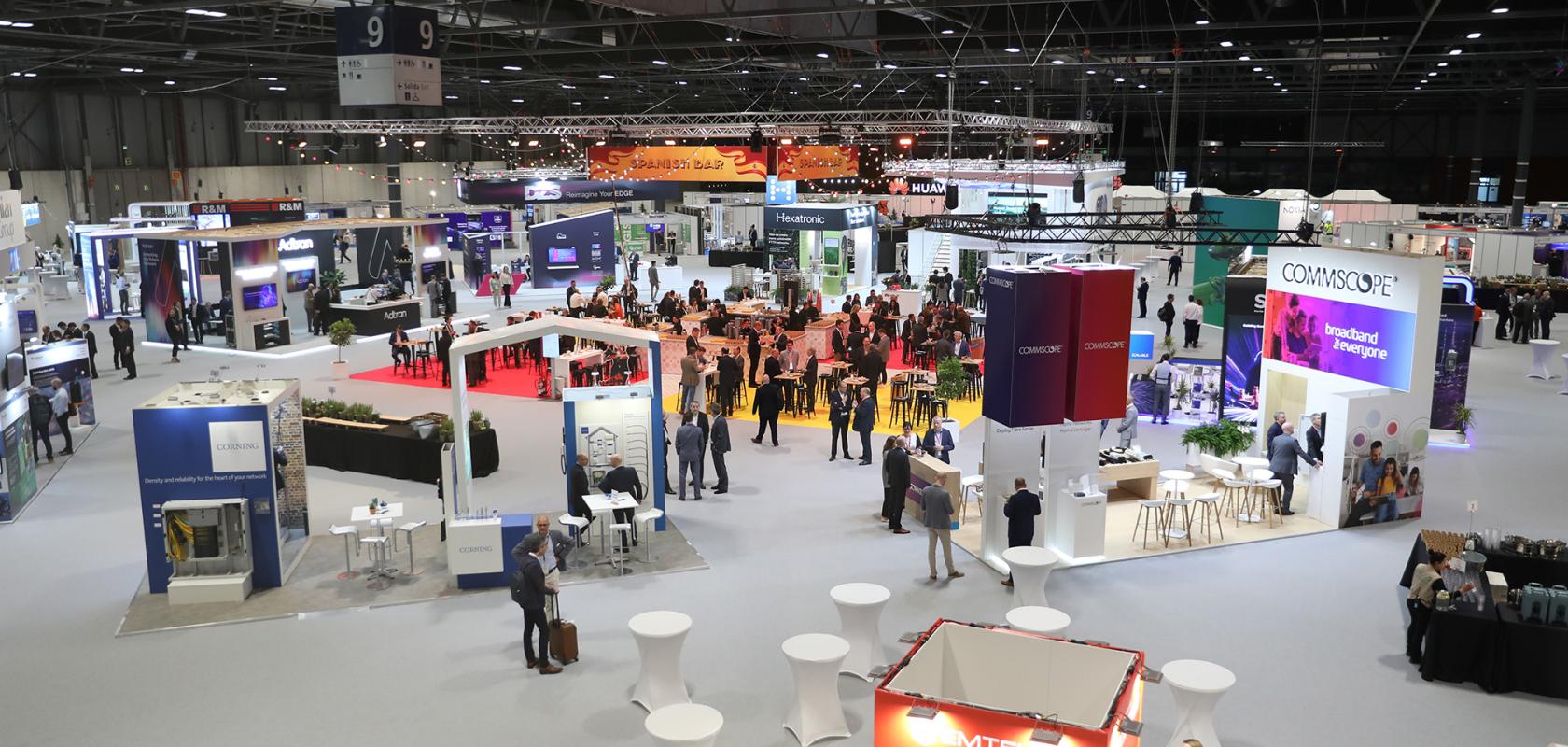 The FTTH Conference took place from 18-20 April in Madrid. Here is a round-up of just some of the technology and product announcements, demonstrations and industry news from the event.
The conference programme featured 26 expert workshops, 18 conference panel sessions and multiple keynote speeches across three tracks. 
Speakers included leading policy makers, business leaders, technology experts and investors. 
Topics ranged from the importance and challenges facing telecom infrastructure in Ukraine, to the investors panel, and eagerly anticipated Market Panorama report presentations, to policy and regulation, and even a look at potential future applications that could run on fibre networks.
FTTH technology demonstrations
Adtran showcased its broad portfolio of 10Gb/s capable fibre access and gigabit fibre extension solutions, which is complemented by a suite of connected-home solutions. The company recently successfully demonstrated its Coherent 100ZR technology at the OFC Conference, where it showcased. a live display of a 100ZR QSFP28 pluggable operating over a DWDM metro ring. 
CommScope designs, manufactures, installs and supports hardware infrastructure and software intelligence. The company showcased its product range, including optimised next-generation PON hardware, software, and fibre connectivity solutions that are designed to make network deployment faster and easier, while lowering total cost of ownership (TCO) and reducing skilled labour requirements. 
Corning showcased its FTTx solutions for a sustainable future. Visitors saw demonstrations of the Evolv Solution with Pushlok Technology. The pre-connectorised solution is designed to allow for faster installation while also being small and discreet. Alternative deployment methods like the Thin-Film Bundle Drop Solution and Outdoor Pathway Tape will also be presented. There were also end-to-end solutions from the central office to the main distribution frame (MDU) built to last and to minimise adverse environmental impact.
DZS provides access, optical and cloud-controlled software defined solutions. Amongst these, visitors found out more about the company's recently launched DZS Xtreme Transport solution, which was designed to help communications service providers (CSPs) accelerate deployment and streamline management of differentiating new services over next-generation, high-bandwidth and low-latency optical broadband infrastructure.
Exfo announced its new D-Series of OTDR solutions, advanced field-testing tools that are designed to deliver accurate measurements to characterise and validate fibre links. These tools support critical fibre deployments and network operations in FTTH and RAN Mobile networks, and data centres.
GDi Ensemble is a digital software orchestration platform used in the communication, media and technology (CMT) industry. It is used by CSPs to plan, build, and operate efficient resources and effective networks. The platform is designed to support configurable and flexible implementations of complete business processes solutions in the service, resource and enterprise domains including service catalogue, inventory and order management, resource inventory, order, asset and location management.
HellermannTyton showcased its end to end range of FTTX solutions. The company designed a range of outlets, distribution boxes, customer connection points and connectorised wall boxes that, combined with their selection of fibre splice closures, can help deliver a full fibre network and the creation of gigabit cities. With the addition of gabocom and, more recently, Hohle to the HellermannTyton family, the FTTX offering now also includes a range of microduct solutions. 
As well as participating in a number of workshops and conference sessions, Nokia demonstrated its active optical equipment (ONT - OLT) and customer premise equipment. Visitors found out about the company's Fiber for Everything solutions including 25G PON and Lightspan MF fibre access nodes. Nokia also showcased its Wi-Fi solutions for improved in-home experience, and fixed wireless access range. The firm also recently revealed its sixth-generation coherent photonic service engine, the PSE-6s.
S&T Iskratel revealed its two new multi-terabit Optical Line Terminals (OLTs). The Lumia T6 offers 1.4Tb/s uplink capacity. With 800Gbs per subscriber blade and 3.4Tb/s switching capacity. Iskratel's Lumia T14 is a scalable, high-density OLT, able to host present and future PON technologies. It can provide PON connectivity to more than 50,000 users with its 208/192 Combo PON ports.
Skylane Optics provides transceivers for optical communication. The company showcased its portfolio, which encompasses products for enterprise, access, data centre and metropolitan fibre optical markets as well as for smart home applications and home networks.
Sonalake unveilled a next-generation BSS product alongside the latest iterations of existing telecom solutions. The BSS/OSS solutions are currently used by European providers, including Vodafone, Three, eir and Enet. The company is also a key software partner for NBI's ambitious project to deliver the largest fibre broadband rollout in the history of the Irish state. 
STL revealed what it calls its slimmest fibre yet - a 180 micron optical fibre. This fibre is designed to enable the smallest diameters in cables with the highest fibre densities.