Huawei confirms long-term UK commitment with £3 billion investment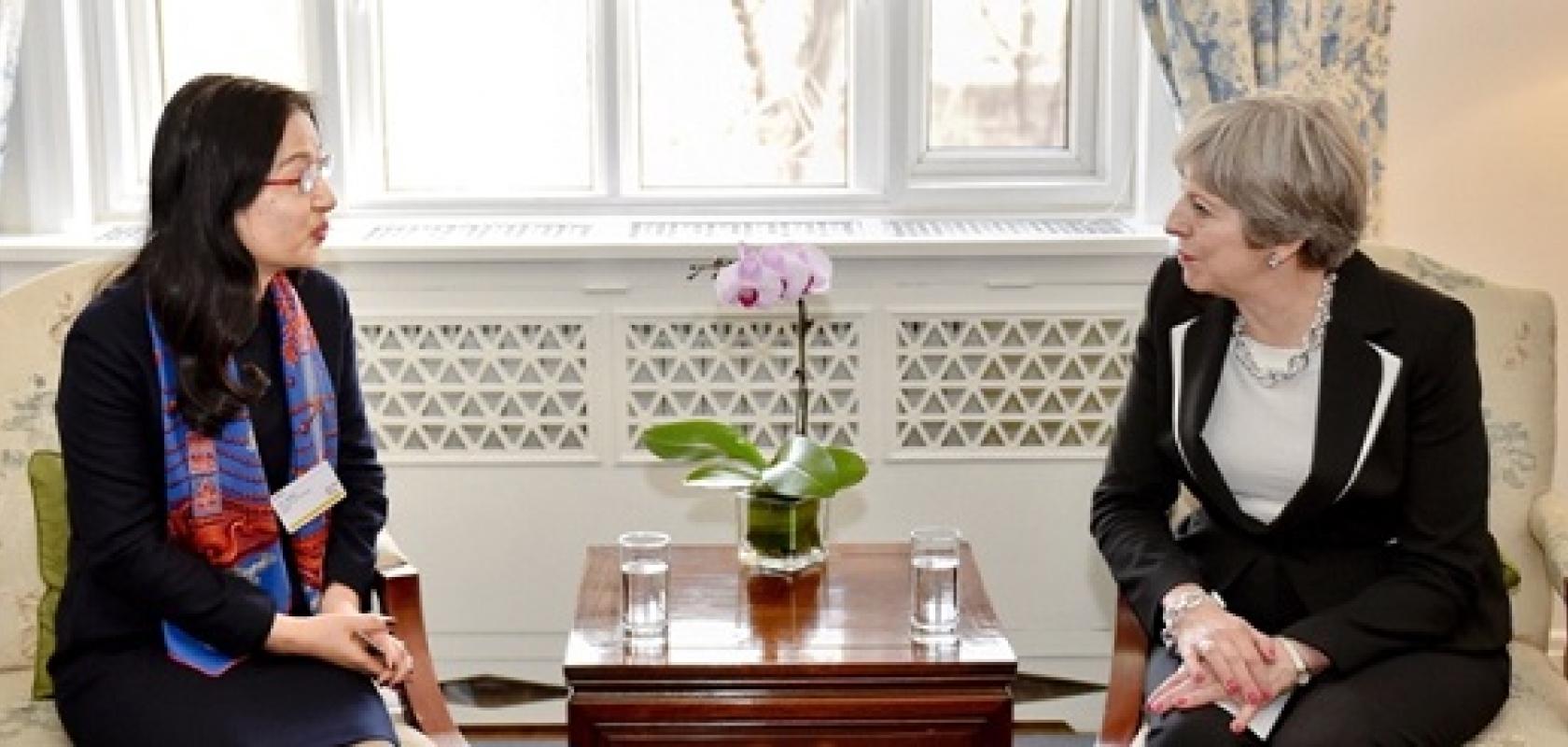 Huawei Group's chairwoman, Madam Sun Yafang has met with UK prime minister, Theresa May to reaffirm the company's long-term commitment to the UK, with the announcement that it will procure new deals totalling £3 billion over the next five years, helping UK businesses to increase exports to China.
This builds on Huawei's 2012 pledge to invest and procure £1.3 billion in the UK from 2013-17. This target has been significantly exceeded, according to the company, which said it invested and procured £2 billion during that period. Huawei plans to continue making a significant contribution to the UK by exploring vital future technologies, including 5G, alongside its customers. The next five years will see a further investment of £3 billion.
Huawei currently employs more than 1,500 people in the UK with 15 offices, including its head office in Green Park, Reading. The company has established 12-year partnerships with BT Group and Vodafone Group, alongside whom it operates two joint innovation centres in the UK, in Ipswich (with BT), and Newbury (with Vodafone). The centres will continue to be utilised in the exploration of future technologies, almost certainly focusing on 5G. The company plans to expand its investment in research and development as well as its ongoing cooperation with UK universities partnerships (see BT and Huawei to create photonics dream team at Cambridge University), with an extensive range of topics to research and more university.
Prime minister, May said of the meeting and commitment from Huawei: 'Thanks to the drive and innovation of UK business, backed by this government, trade between the UK and China is already at record levels. This visit is an opportunity to further showcase the best of British and boost jobs and prosperity throughout the UK.'
Added international trade secretary, Dr Liam Fox: 'Huawei's £3 billion announcement is yet another significant vote of confidence in our world-leading tech industry and I'm delighted to welcome their increased commitment to the UK. With 90% of global growth forecast to come from outside the EU, my international economic department is working to ensure Britain continues to benefit from the vast opportunities available as we leave the EU.'
Madam Yafang concluded: 'The UK was one of the first international markets we entered, when we opened our first office there in 2001. We have now been working with our major customers in the UK for more than 12 years, helping to build a better-connected UK. Over the coming years we look forward to continuing to collaborate with our customers and partners to help keep the UK at the very forefront of the digital age.'