LightCounting predicts optical transceiver sales dip in 2023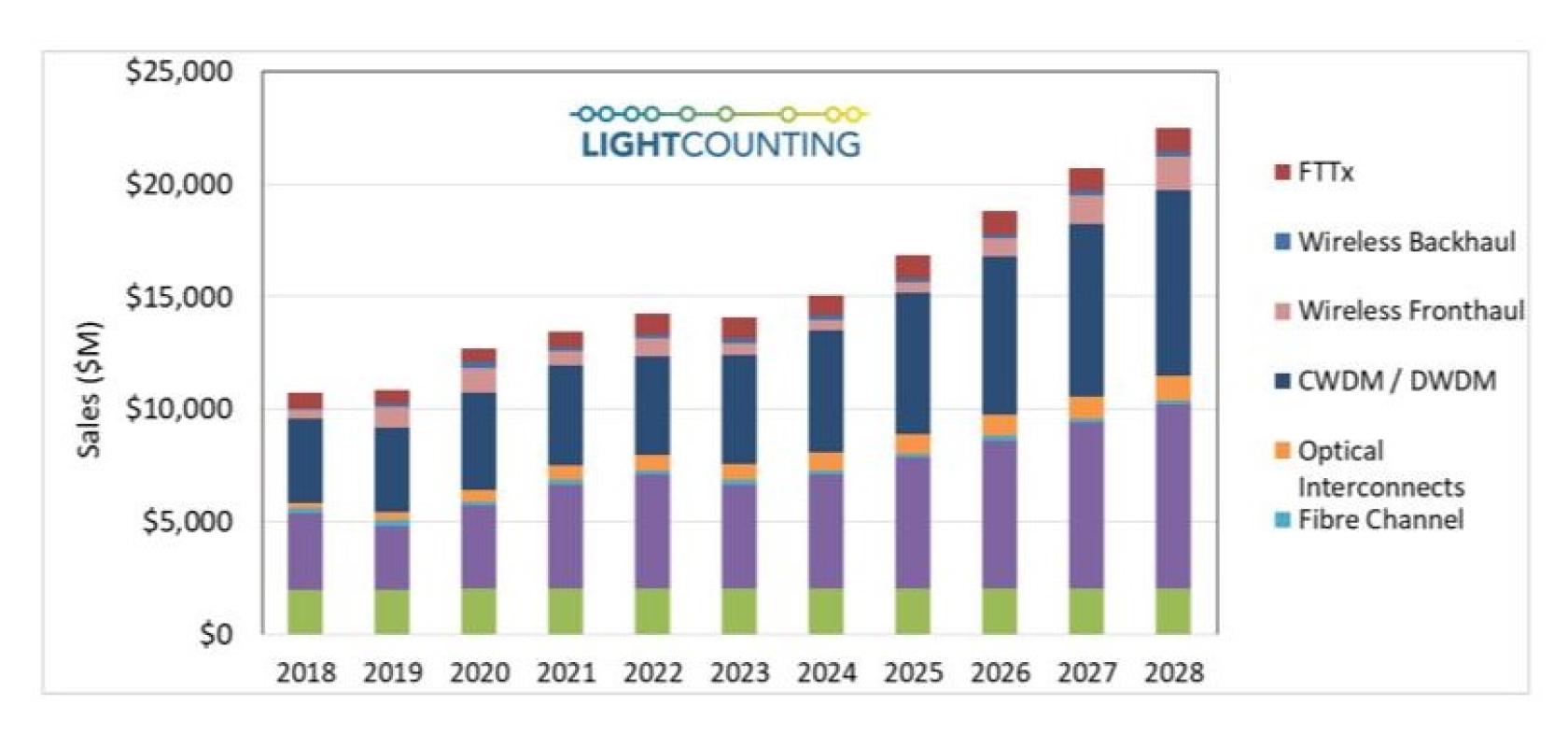 Industry analyst firm, LightCounting has updated its market forecast report for optical components, in which it predicts that the optical transceiver market will be down slightly (by around 1%) this year.
The company puts this down to declines in the sales of Ethernet and wireless front-haul transceivers of 10% and 30%, respectively, offsetting growth in all other market segments in 2023.
In addition, LightCounting states that Amazon and other cloud companies are likely to moderate their investments this year and beyond, even if there is no economic recession, having benefited from the Covid-19 pandemic, but then had to reassess plans at the end of 2022, as growth slowed. The company expects the top 15 ICPs' capex to be up only 4% in 2023, which is essentially flat, following several years of double-digit growth. Investments in AI infrastructure are likely to remain a priority, however, and this will help to sustain the market for high bandwidth and low latency Ethernet and InfiniBand switches in the next five years. LightCounting also expects the deployments of optical circuit switches in AI clusters to expand beyond Google's data centres.
The latest forecast also predicts that telecom service providers plan to reduce their capex in 2023, but that they will continue to upgrade access networks, as connecting business and consumers to the cloud is a priority. Service providers do plan to digitise their operations and offer network-as-a-service (NaaS) to an increasing number of end users.
Other notable forecast changes include increased sales of 50G and 100G front-haul transceivers in the 2026-2028 timeframe, as the analyst firm believes these will be needed for early 6G deployments, and increased sales of PON optics as deployments of FTTx are increasing due to government stimulus in the U.S. and elsewhere.