IC chipset sales to double by 2028, says LightCounting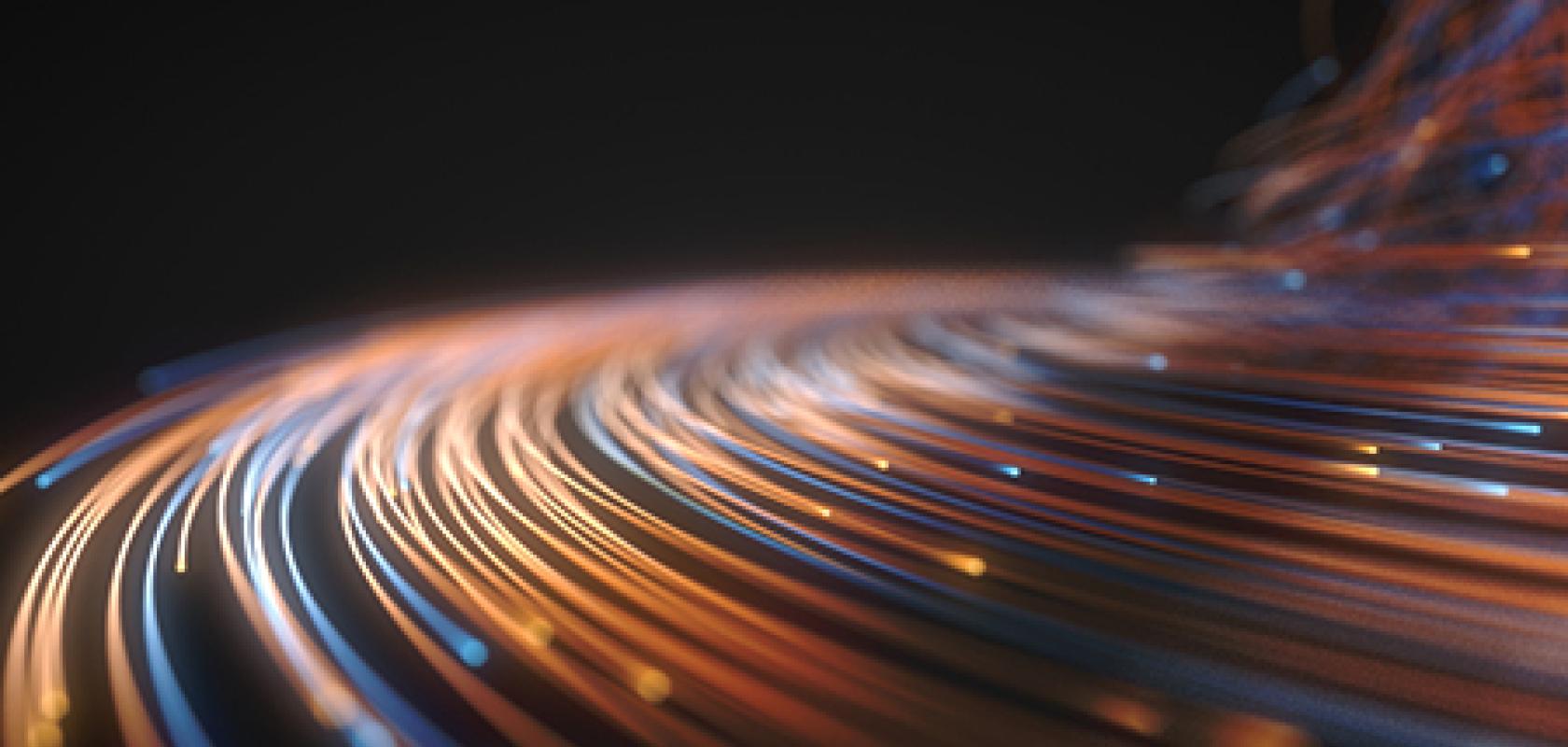 LightCounting has published an update of its report on the Market for PAM4 and Coherent DSPs.
According to the update from the industry analyst firm, the market for integrated circuit (IC) chipsets for optical communications is forecast to grow from 2022 through 2028 at a compound annual growth rate (CAGR) of 18%, with total sales growing from around $2.6bn in 2022 to almost $7bn. 
LightCounting cites Ethernet and dense wavelength-division multiplexing (DWDM) as accounting for the bulk of the market, stating that sales of DWDM chipsets were up "sharply" in 2022 because of the first high volume shipments of 400ZR/ZR+ transceivers. Sales of 600G and higher speed DWDM modules, including 800ZR, are also predicted to grow even faster and are projected to account for more than 50% of this market segment by 2028 by the company.
This past month has seen vendors Ciena, Fujitsu, Infinera and Nokia announce new digital signal processors (DSPs) enabling 1.2 or 1.6Tb/s per wavelength coherent DWDM modules. LightCounting cited that Huawei and ZTE also demonstrated similar capabilities at MWC 2023, but that they have not publicly shared details on the designs of DSPs and optical chips.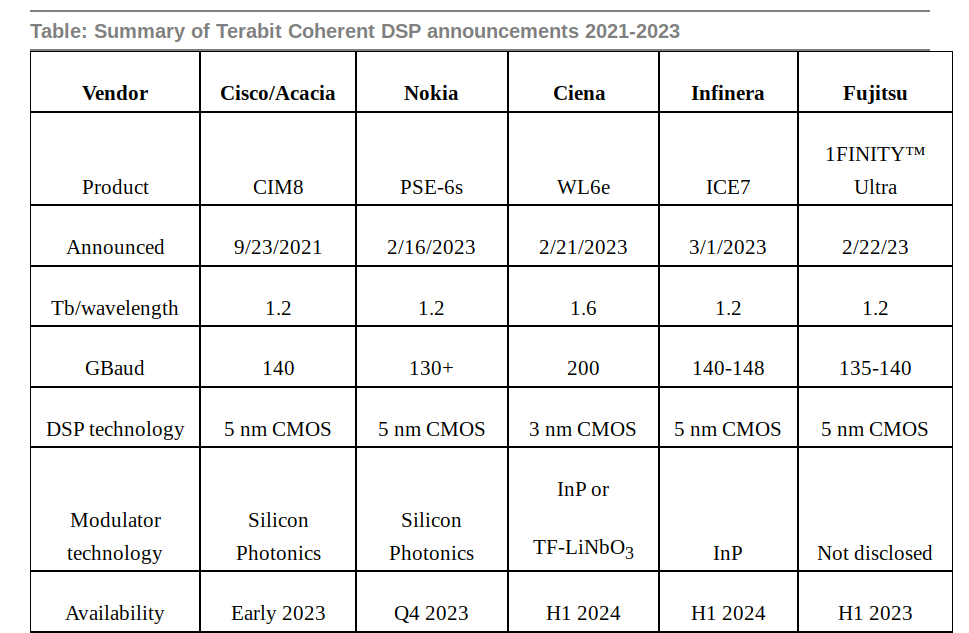 Source: Company press releases and briefings, credit: LightCounting
According to the updated report, the first sales of PAM4 DSPs began in 2017-2018 and demand for 400G Ethernet modules by Amazon and 200GbE by Meta in 2021-2022 provided a further boost to sales. Deployments of 800G and 1.6T Ethernet transceivers will drive growth in sales of PAM4 DSP chipsets in 2023-2028. Active optical cables (AOCs) and active electrical cables (AECs) also require PAM4 DSPs, and demand will continue to grow over the next five years.
LightCounting says: "The adoption of DSP-free co-packaged optics (CPO) engines and pluggable optics, referred to as direct drive or linear drive approaches will limit growth in sales of PAM4 DSP. Apparently, new SerDes, developed by Broadcom for CPO, are capable of driving pluggable optical transceivers without DSPs as well. While this remains to be validated, it may have a very significant impact on the market. Our forecast accounts for gradual adoption of CPO, but we have not estimated potential impact of linear drive pluggable transceivers on the DSP sales, yet. We expect numerous announcements on linear drive pluggable optics at OFC 2023 and we will update this report soon after the conference."