OFC 2022: tech launches and news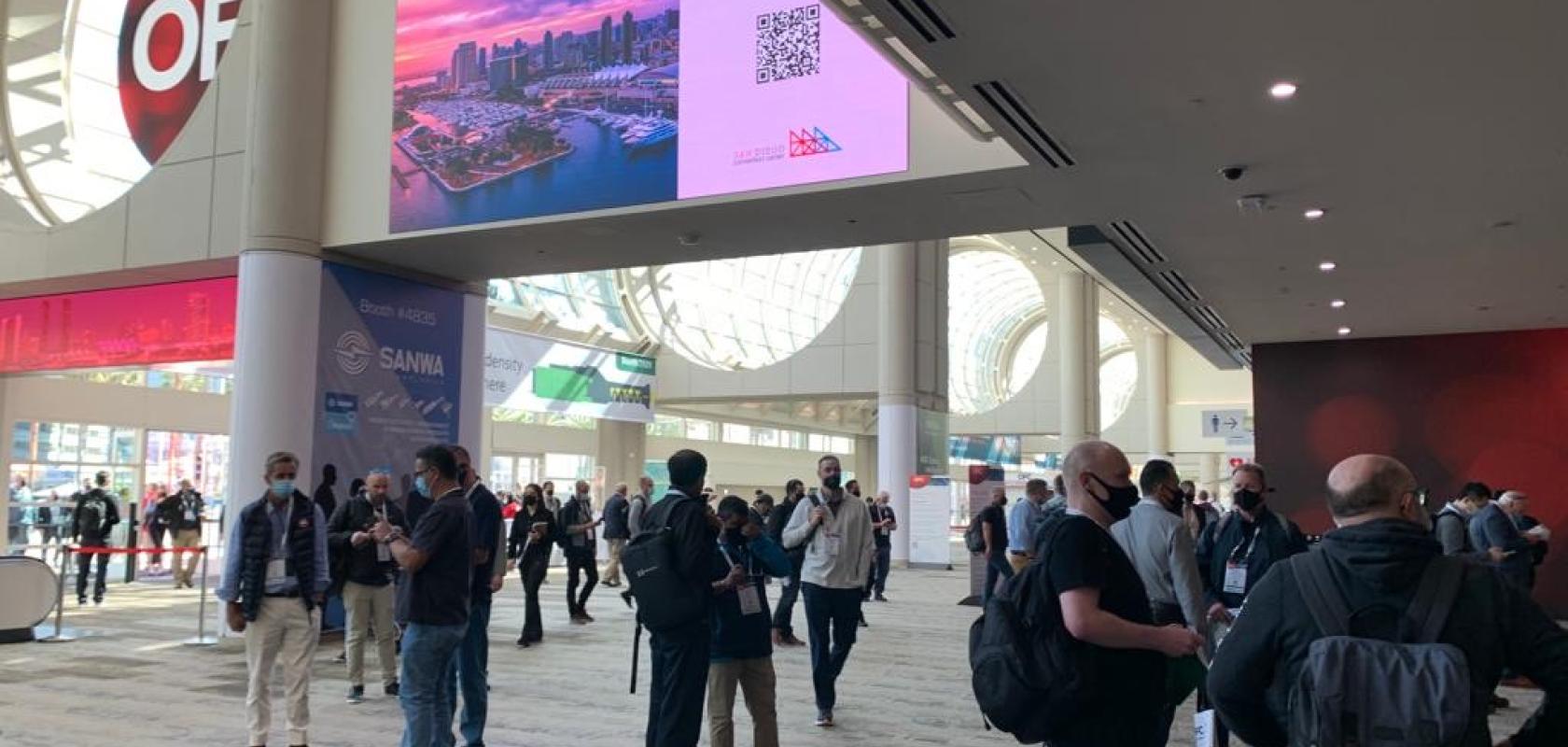 The Optical Fiber Communication (OFC) conference and exhibition took place from 6-10 March. Here is a roundup of just some of the technology and product announcements, demonstrations and industry news from the event.
Interoperability demonstrations
The Ethernet Alliance hosted an interactive demonstration to highlight multi vendor interoperability across 50, 100, 200, 400 and 800GbE technologies and solutions in a variety of form factors, media and reaches. 
The demo connected equipment from 15 companies, including providers of switches and routers, interconnects, cables, optical modules and test and measurement solutions. It takes place on booth 5409.
OIF is hosting its largest demonstration of interoperable optical networking solutions to date at the event, with companies demonstrating interoperability across 400ZR optics; co-packaging architectures; common electrical I/O (CEI) channels; common management interface specification (CMIS) implementations and Flex Ethernet (FlexE) definitions. 
Participants from nearly 30 member companies were involved.
There was also a 400G open transport over C+L line system demonstration taking place at booth 5041; an openROADM MSA SDN demonstration on booth 5140 and a number of demonstrations featuring members of the Consortium For On-Board Optics (COBO) at booth 2215. 
Technology announcements
Here is a roundup of some of the latest technology announcements and products released during OFC 2022. For a full list of product announcements released at the show, follow this link. 
Coherent optics
Infinera showcased its newly launched ICE6 Turbo, a coherent optical solution that can operate above 100GBd on booth 4027.
ICE6 Turbo is a performance-optimised configuration of Infinera's 1.6T (2 x 800G) ICE6 coherent optical engine, which launched at the 2019 edition of OFC. With the introduction of the Turbo mode, ICE6 is able to provide up to a 30 per cent performance boost in high-speed applications. 
Ranovus and AMD announced a demonstration of co-packaged optics using a Xilinx Versal adaptive compute acceleration platform (ACAP) and Ranovus Odin optical engine. 
The joint demonstration took place on booth 5711 and is designed to highlight the arrival of the co-packaged optics (CPO) 2.0 solution for artificial intelligence (AI) and machine learning (ML) platforms that require power efficient, high  throughput and high density optical interconnect. 
Components and subsystems
Trumpf Photonic Components showcased its current 850nm product portfolio and its future roadmap for longer wavelengths at OFC on booth 2117 and 2423.
The company said that it is continuing to innovate its product portfolio, and is revealing, at the event longer wavelength solutions in expansion of its existing portfolio of 850nm VCSELs. Therefore, the company is introducing VCSELs with wavelengths above 940nm. 
Aircision and Effect Photonics teamed up to push the boundaries of ground-to-ground free space optics (FSO) technology by combining the advantages of integrated and free space photonics.
In December last year, Aircision successfully demonstrated the capabilities of its first 10Gb/s FSO system. Effect Photonics's flexible, pluggable optical transceivers are a key component of Aircision FSO system.
NeoPhotonics  announced that it has used its indium phosphide based coherent receiver and coherent modulators, coupled with its ultra-narrow linewidth tunable lasers or distributed feedback lasers to demonstrate 120GBd operation in applications ranging from 800G LR transmission to 400G long haul transmission.
Optical transport
Nokia  announced a wide range of upgrades for its next-generation packet optical transport network (P-OTN) solutions needed by CSPs offering wholesale services. 
Upgrades to the Nokia's 1830 PSS-x solutions include a doubling of switching capacity up to 48Tb/s, new wavelength division multiplexing (WDM) uplinks based on Nokia's fifth-generation photonic service engines (PSE-V) and expanding the range of  wholesale service options with new client interfaces supporting 400GE service transport, and a wide range of hard and soft isolation features for network slicing. 
Pluggables
Acacia, now part of Cisco, announced two new additions to its portfolio of 400G coherent pluggable solutions, based on its Greylock 7nm Digital Signal Processor (DSP), with the new Bright 400ZR+ and ER1 400G pluggable coherent optical modules. The Bright 400ZR+ QSFP-DD pluggable coherent optical module with high optical performance is designed for seamless deployment in ROADM line systems. The ER1 400G module is designed to be a cost effective and flexible solution for unamplified 40km point-to-point applications in access, campus and 5G network applications.
Marvell and Molex  announced a collaboration to deliver a 400G QSFP-DD optical module that supports the OpenZR+ Multi-Source Agreement (MSA). 
Based on the Marvell Deneb Coherent DSP (CDSP), the new Molex 400G QSFP-DD small form-factor pluggable module is designed to deliver high performance and scalability while reducing power and total cost of ownership, enabling simplified, more reliable edge and data centre networks. 
Switches and routers
Nokia unveiled its first fully deployable coherent routing solution during the OFC conference.
The solution is designed to support fully managed IP-optical integration for today's 400GbE IP networks, and future-proof them for 800GbE. Single-hop IP express links allow IP access and aggregation routers to directly and efficiently connect with edge and core routers, data centres, and internet peering points over dedicated wavelengths.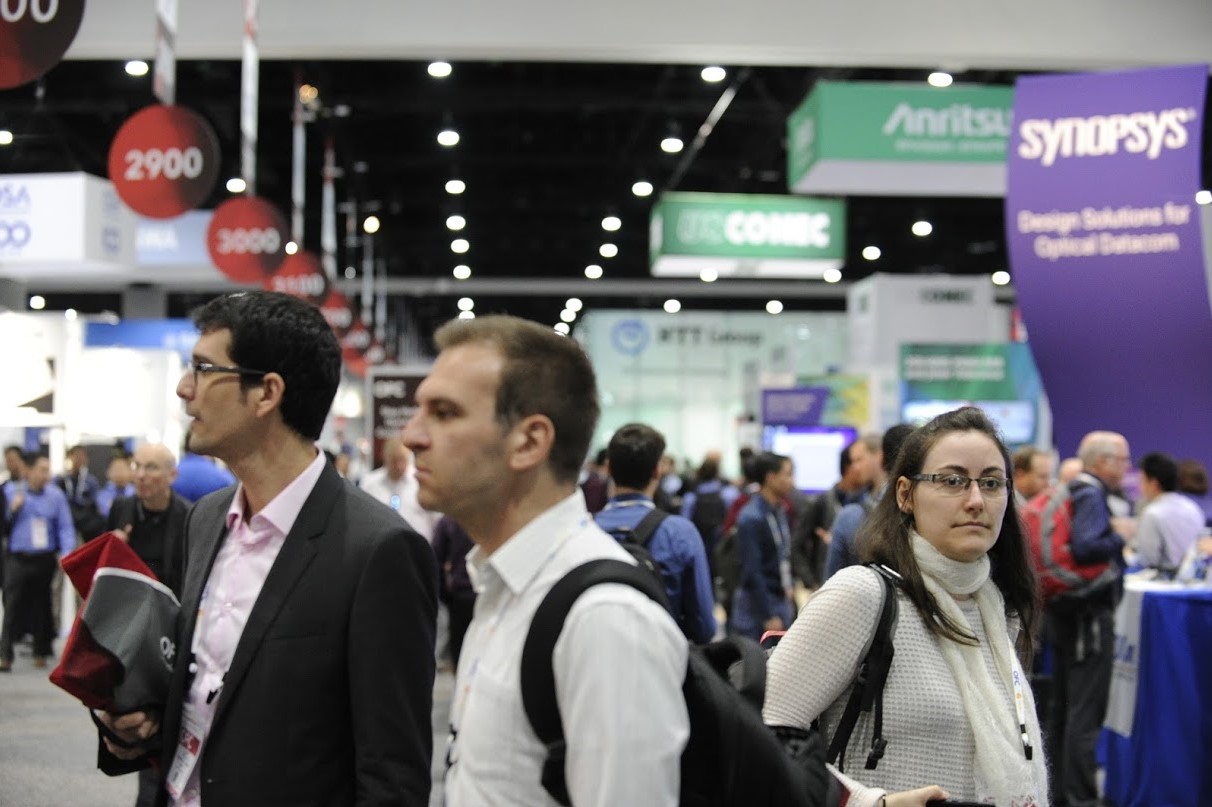 Test and measurement 
OFS and Viavi Solutions  collaborated on a test and measurement-focused amplifier based on a new OFS Bismuth-doped fibre. 
The OFS fibre can be produced at sufficient volumes to meet growing demand for 400GbE and 800GbE test applications worldwide. At OFC, OFS  showcases Bismuth fibre and Viavi  showcased the MAP Bismuth doped fibre amplifier (mOFA-C1).
VeEX  announced the launch of the RXT-6402, its third-generation advanced multi-service 400G test set.
The new RXT-6402 module and RXT-1202 high-power chassis are based on the latest generation of flexible, state-of-the-art FPGA technology, supporting native PAM4 and NRZ optical modules (no adapters, faceplates, or module changes required). 
Quantifi Photonics  revealed the PXI-based PAM4 BERT and the 288-channel optical power meter at OFC. Both products are designed to provide a flexible path forward to addressing high-density, high-capacity standards and improving parallel test capacity for high-volume transceiver manufacturing.
The BERT-1102 is a new PXI-based 29G PAM4 BERT. It brings eight lanes of 29GBd PAM4 in a single PXI module and the ability to scale to 64 channels in a single PXI chassis and up to 512 channels by chaining eight chassis together. The Power-1410 is a new high-density optical power meter, designed to continue this same thread of density and efficiency, scaling to 288 parallel channels – a 10x improvement in density over current commercially-available solutions.