OFC 2023: Ranovus demos low power consumption AI interconnect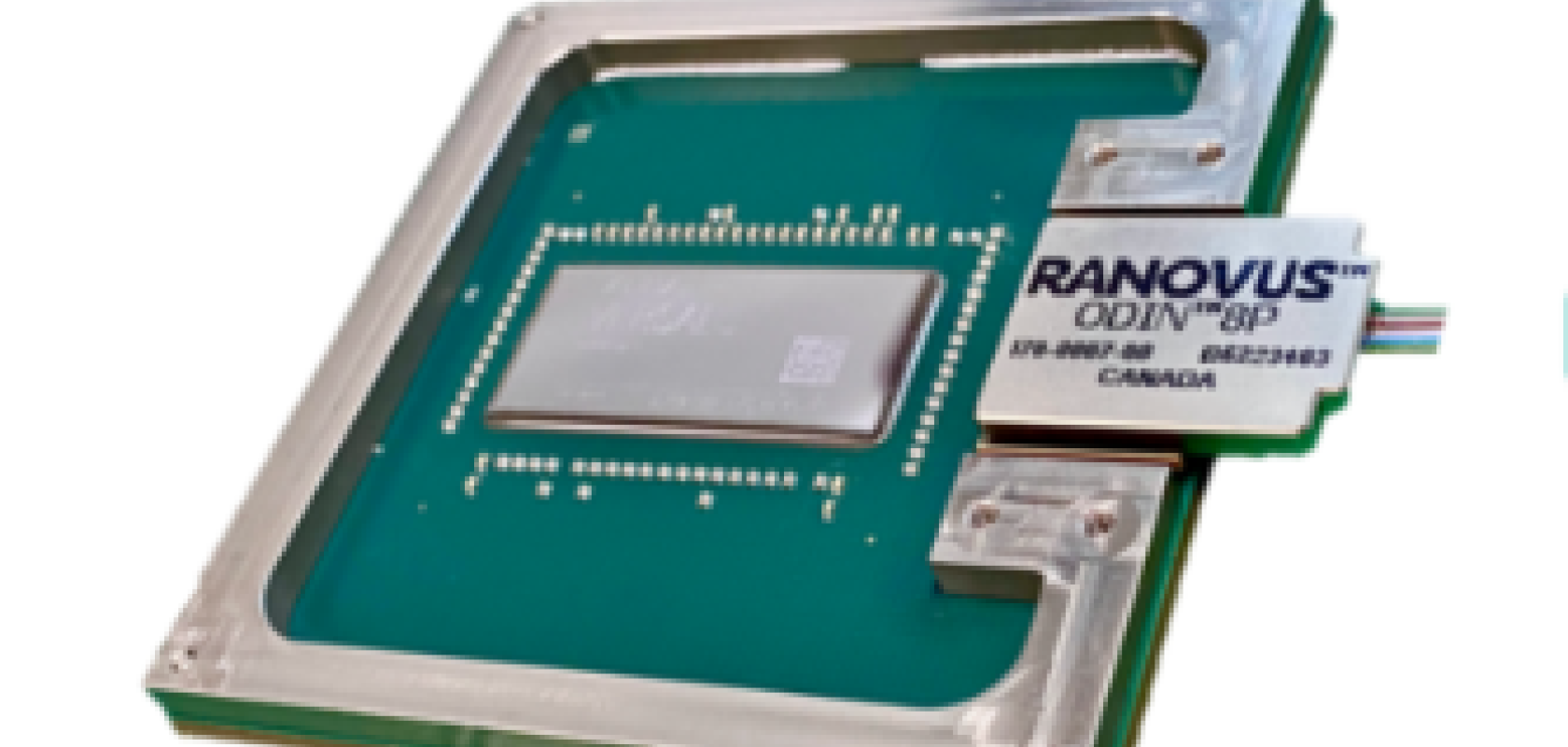 Ranovus has announced interoperability of AMD Versal adaptive SoCs with its own co-packaged Odin 800G direct-drive optical engine and third party 800G DR8+ retimed pluggable modules. 
Ranovus's Odin is a low latency, high density, protocol agnostic, and standards-based optical engine that can deliver high optical interconnect bandwidth alongside cost and power efficiency.  Built on GlobalFoundries Fotonix monolithic RF/CMOS silicon photonics (SiPh) platform, Odin incorporates Ranovus's proprietary RF CMOS, silicon photonics, laser, and advanced packaging technologies for volume manufacturing.  It is well suited for next-generation data centre architectures built on co-packaged optics, near-packaged optics, and pluggable OSFP/QSFP-DD/OSFP XD optical modules.
Dr. Christoph Schulien, Head of Systems and High-Speed IC R&D of Ranovus says: "We announced the first generation of our Odin optical interconnect at OFC 2022 for proprietary AI/ML applications.  We are thrilled to showcase our standards-based Odin optical interconnect product with 5pJ/bit for a direct-drive CPO solution. Its inherent versatility enables hyperscale data centre providers to drastically reduce power consumption and optimise density and cost as they deploy novel hybrid data centre architectures in response to the insatiable growth in AI/ML workloads".
Adds Yohan Frans, vice president, Engineering at AMD: "Ranovus's demonstration of interoperability between our Versal adaptive SoCs co-packaged with Odin 800G direct-drive CPO 2.0 and third party 800G DR8+ retimed pluggable module underlines the flexibility and scalability of Ranovus' technology. We are proud of our collaboration with Ranovus in demonstrating the performance and versatility of monolithic silicon photonics interconnects as data centres and 5G customers deploy highly efficient and cost-effective systems for next generation workloads."
The demonstration will take place at the Ranovus booth, #2019 and at the GlobalFoundries booth, #5216.